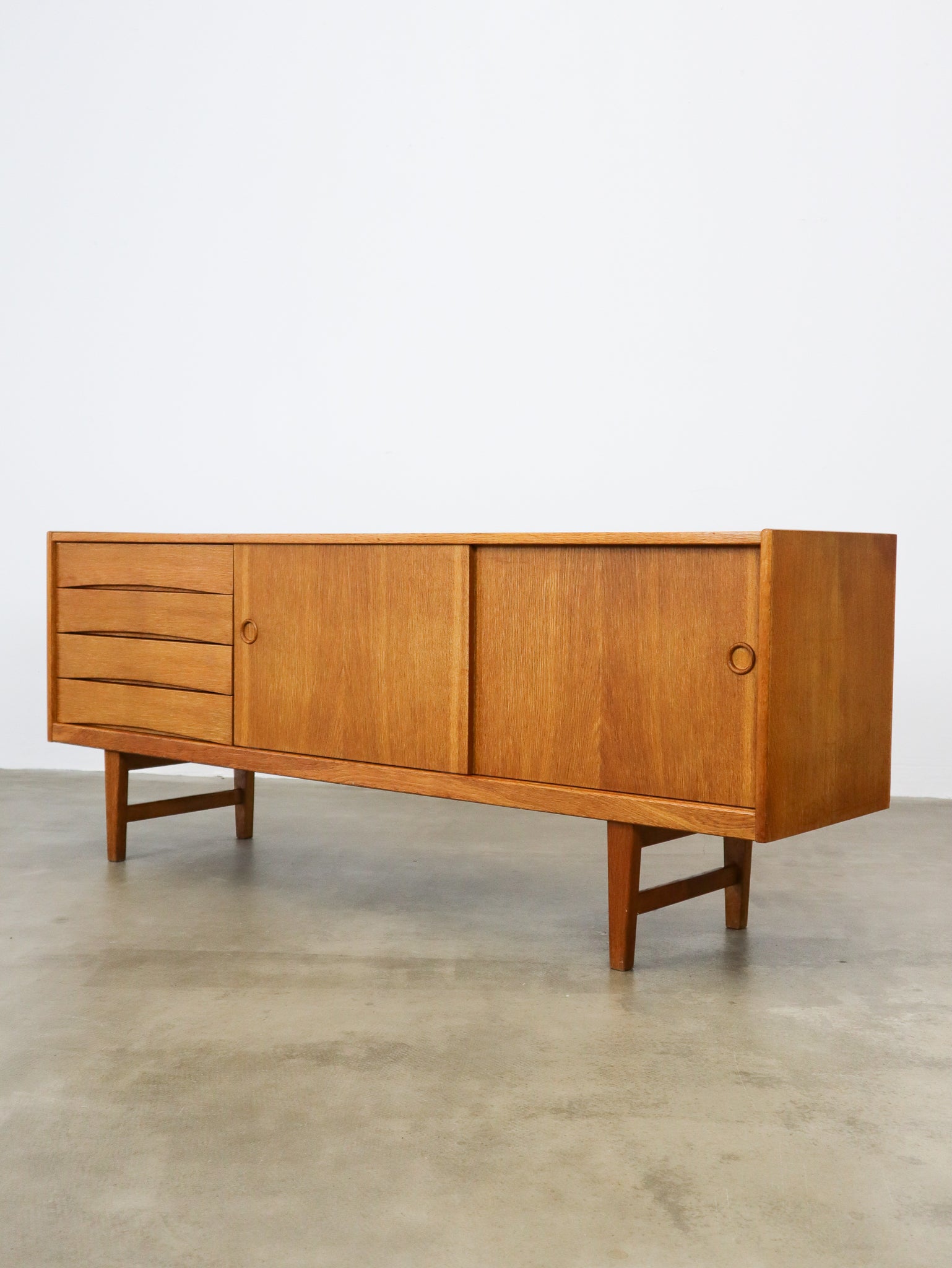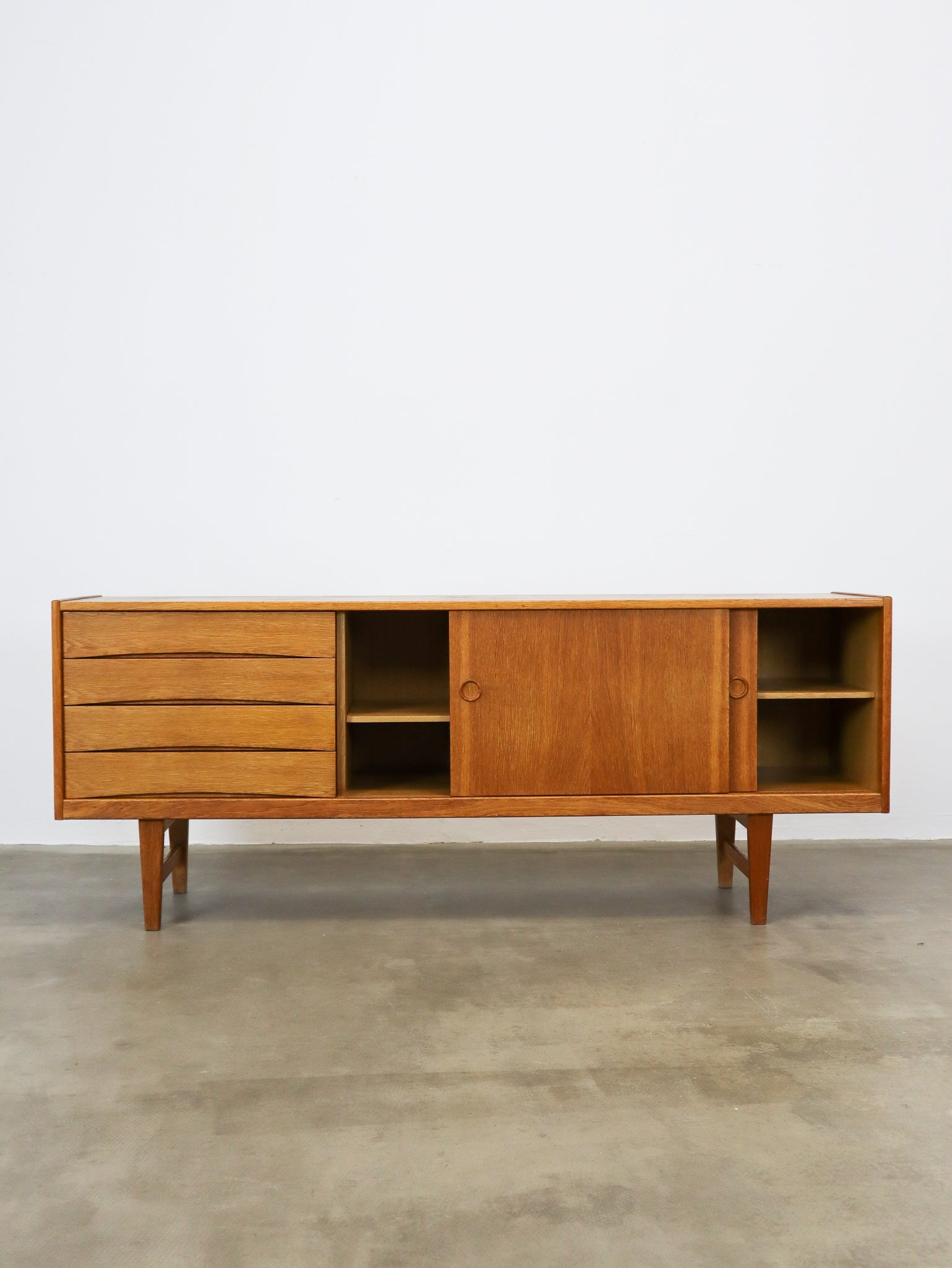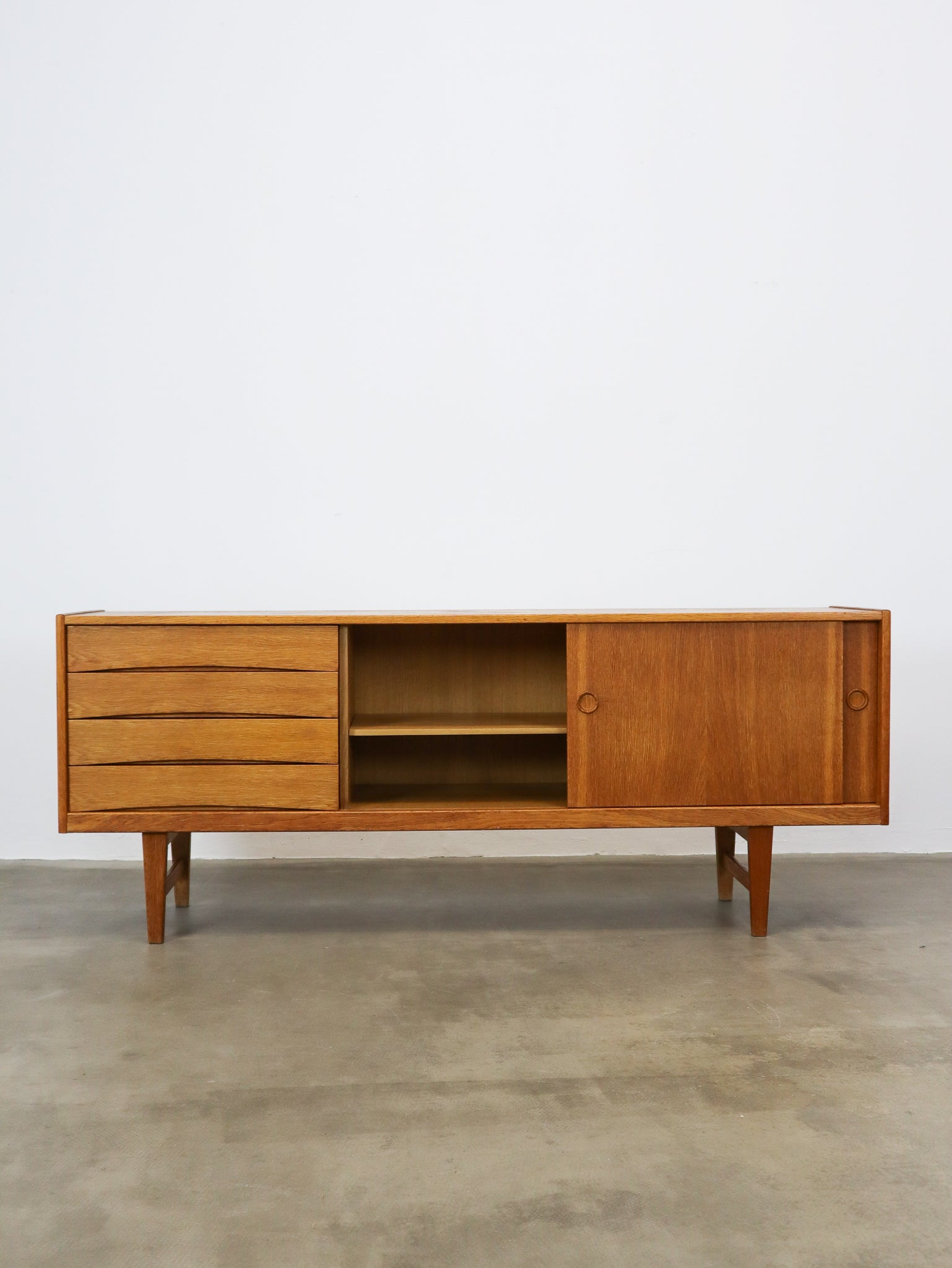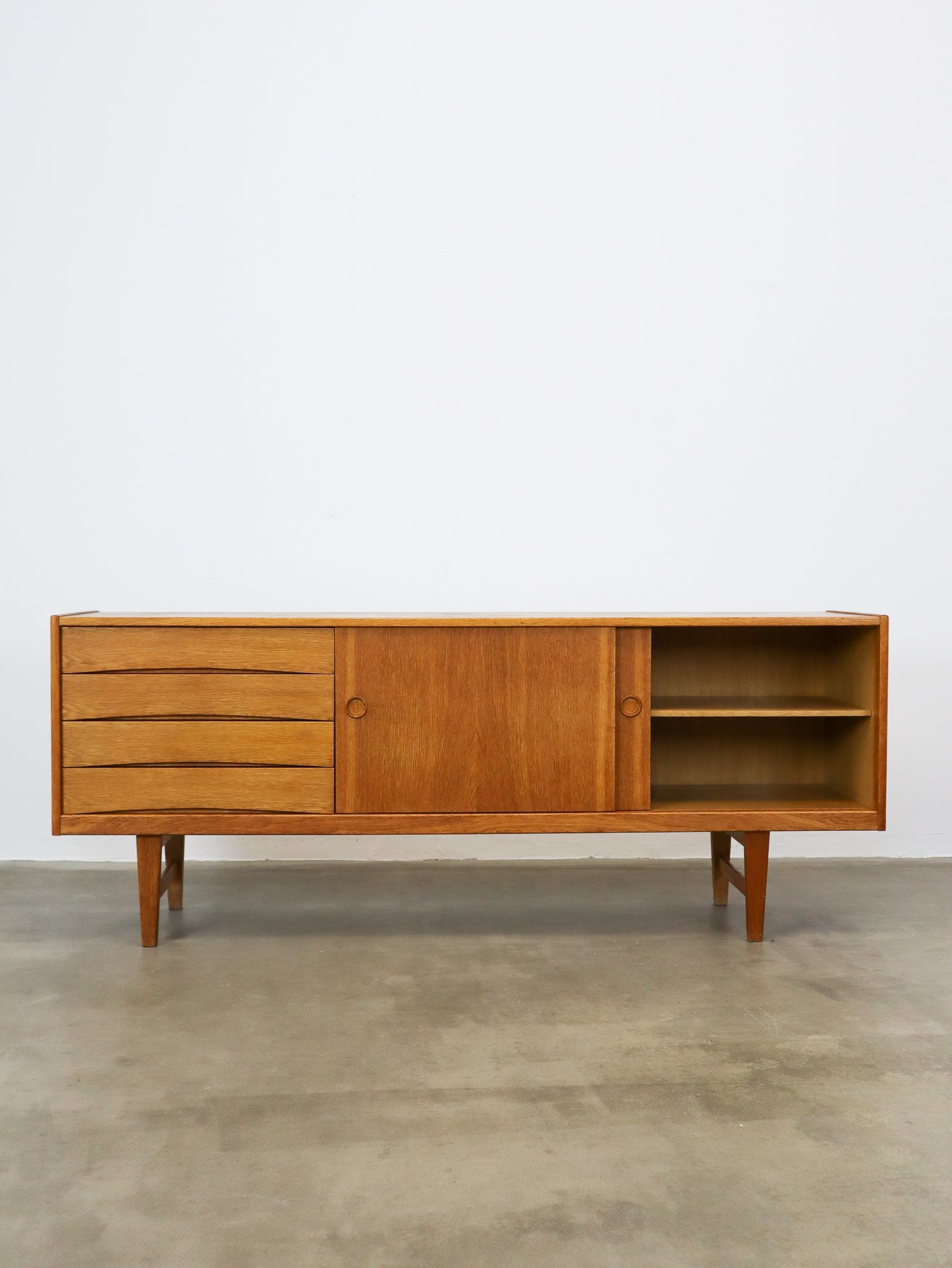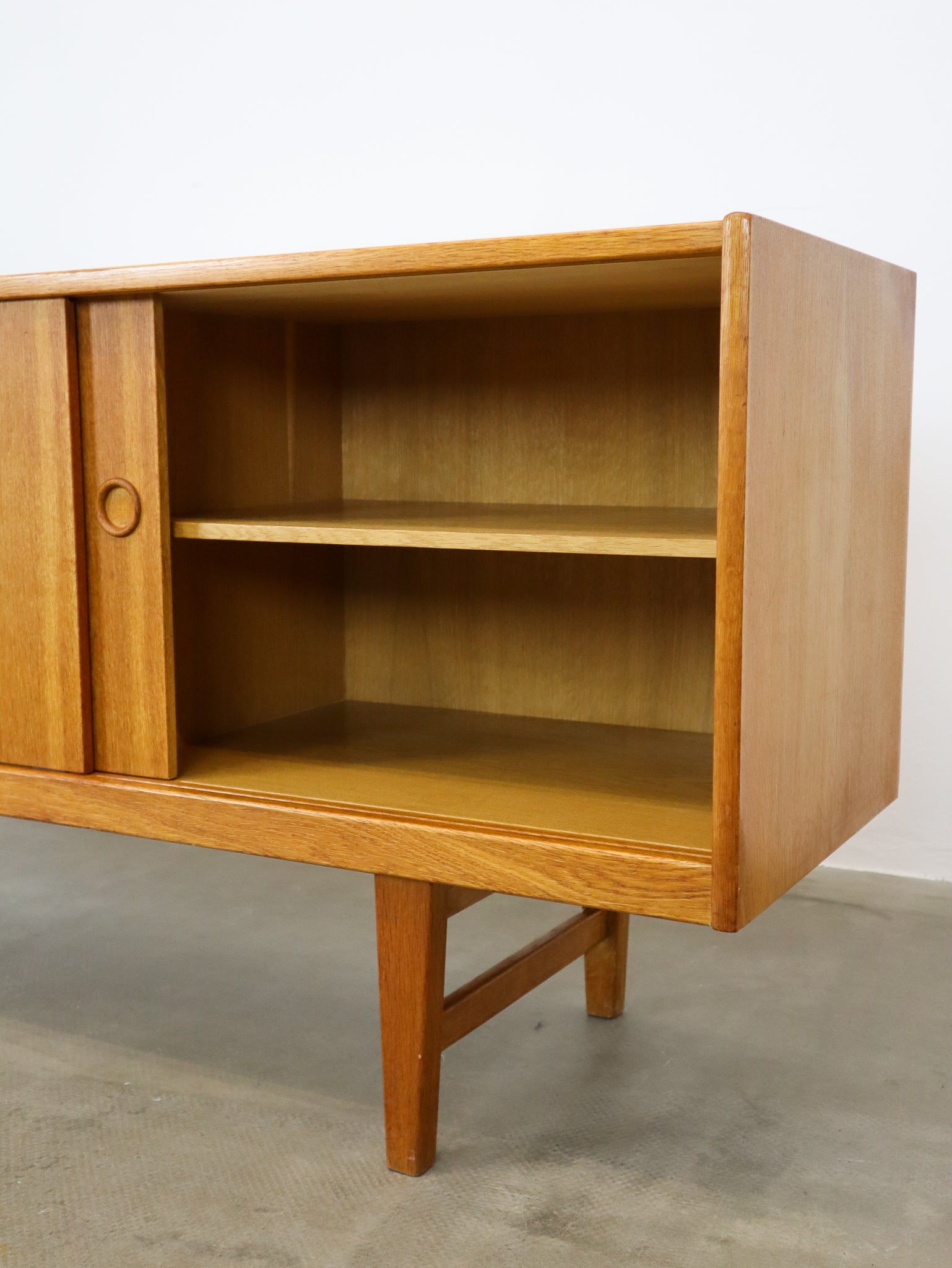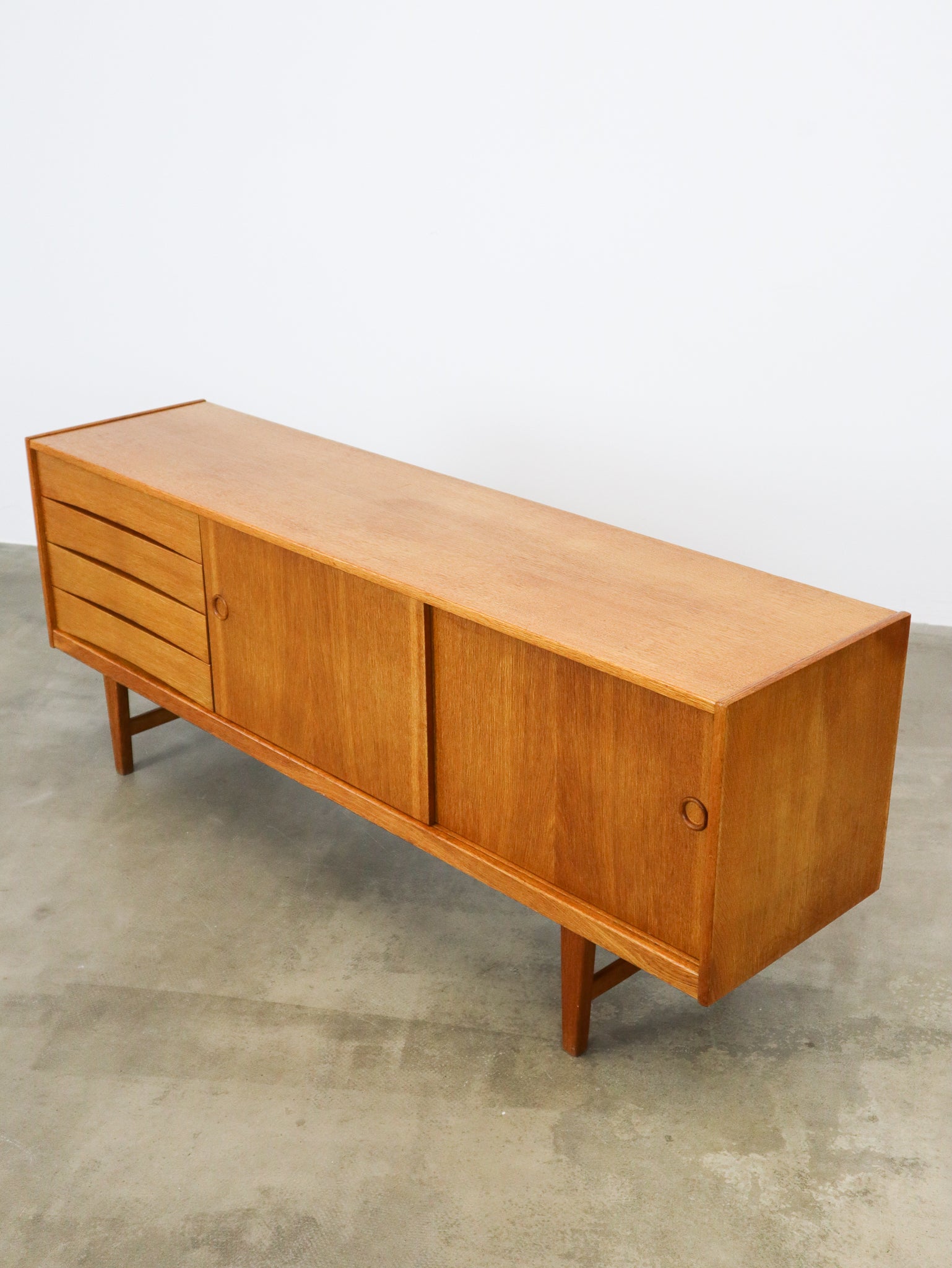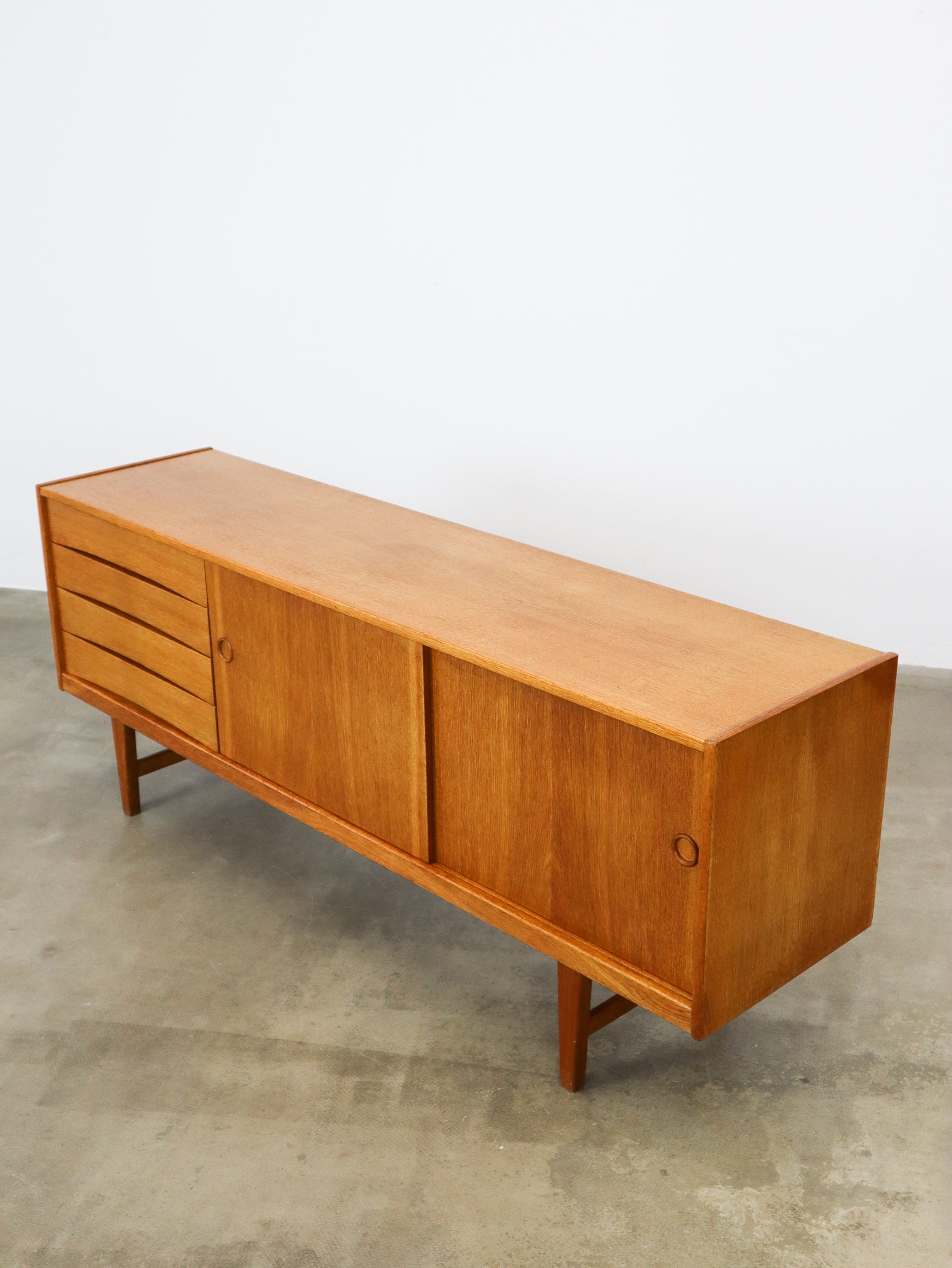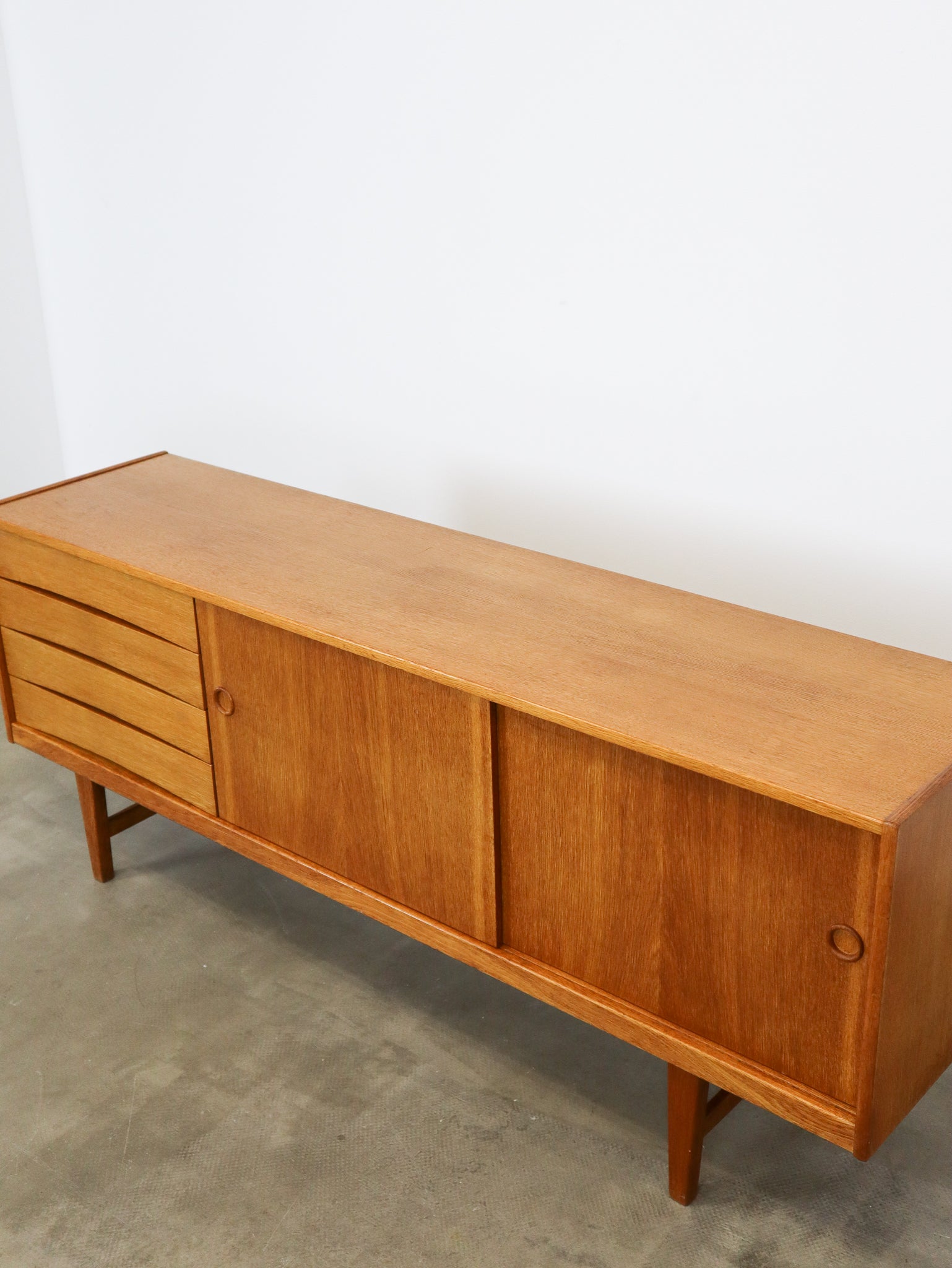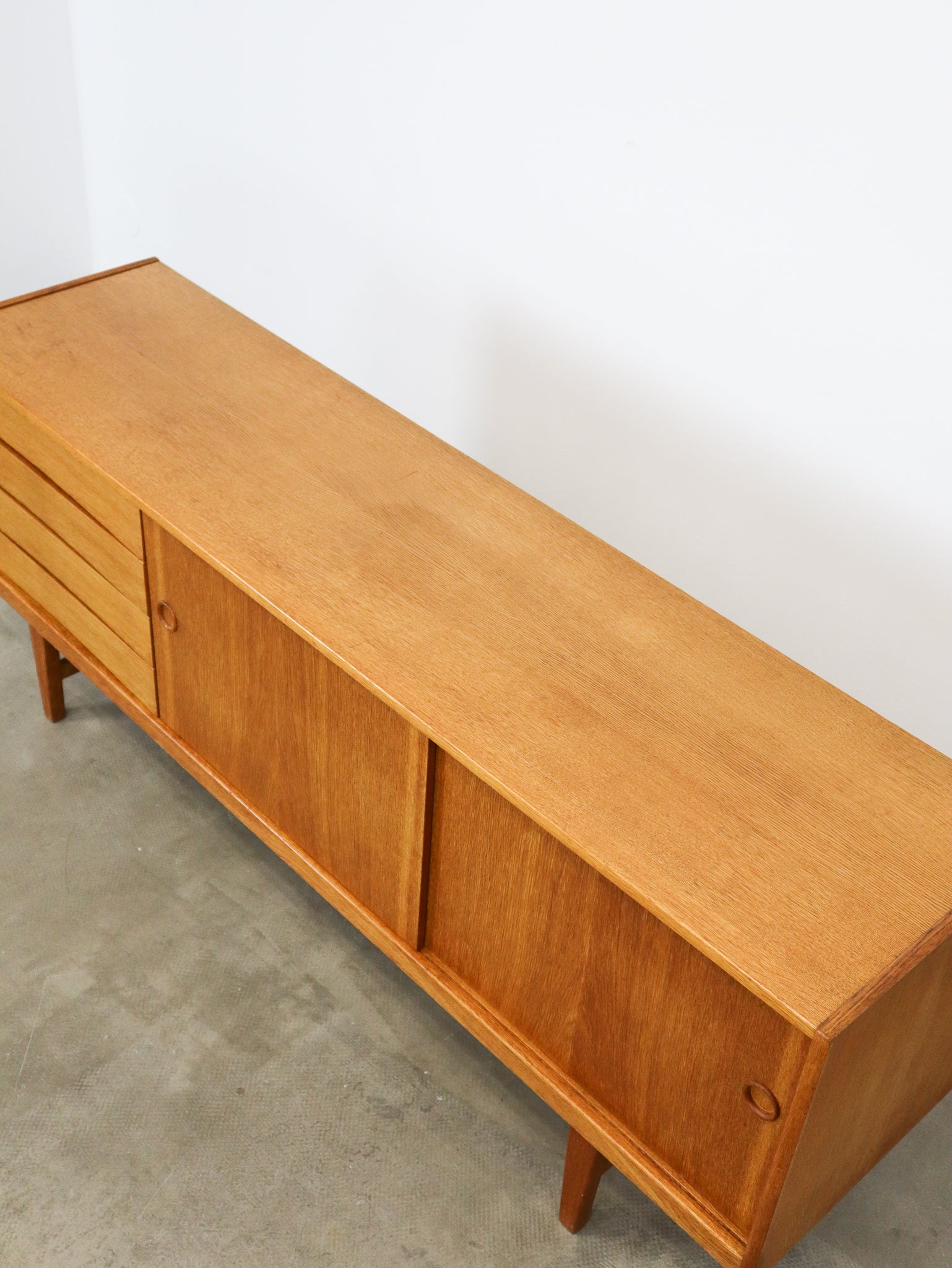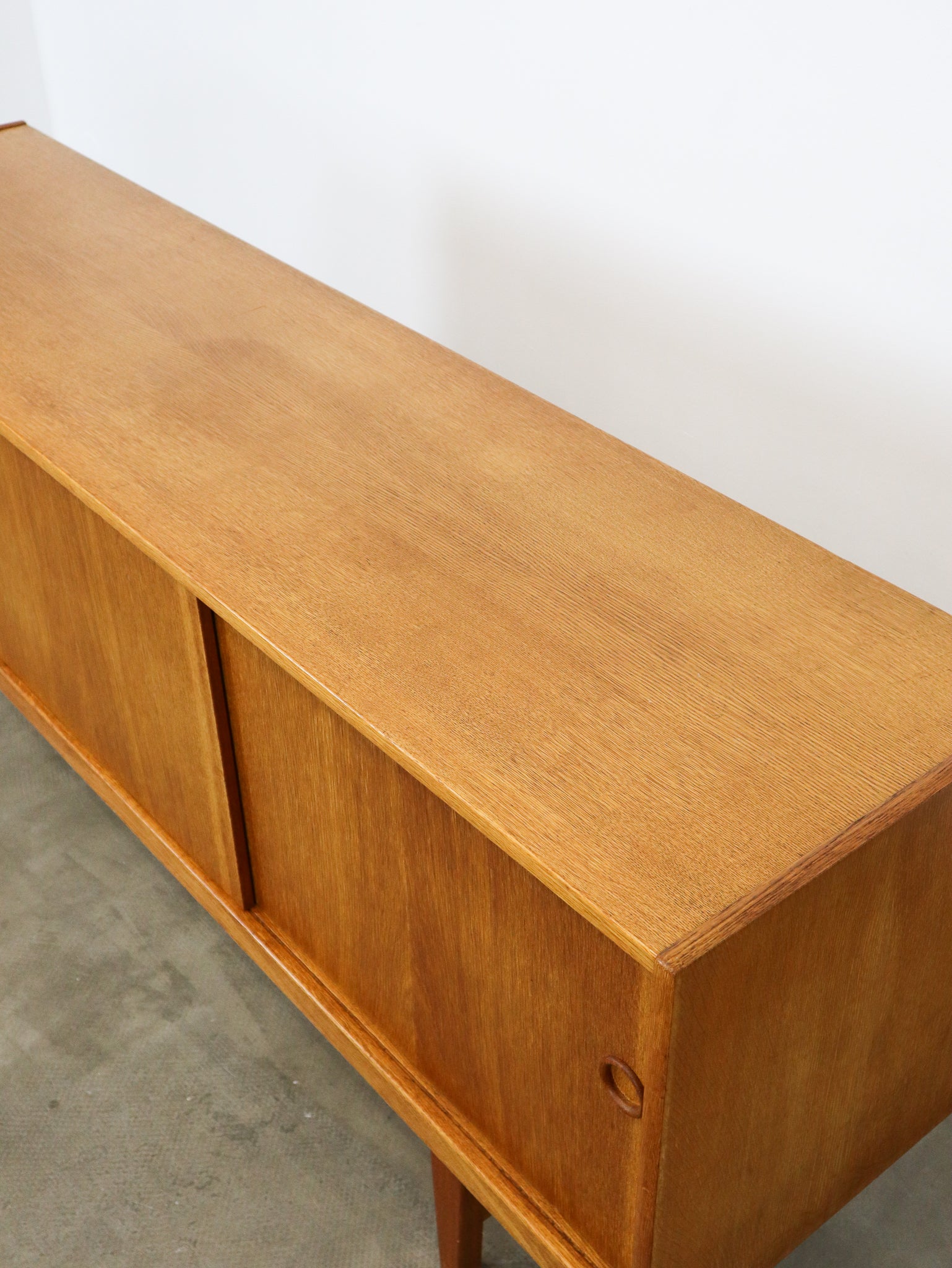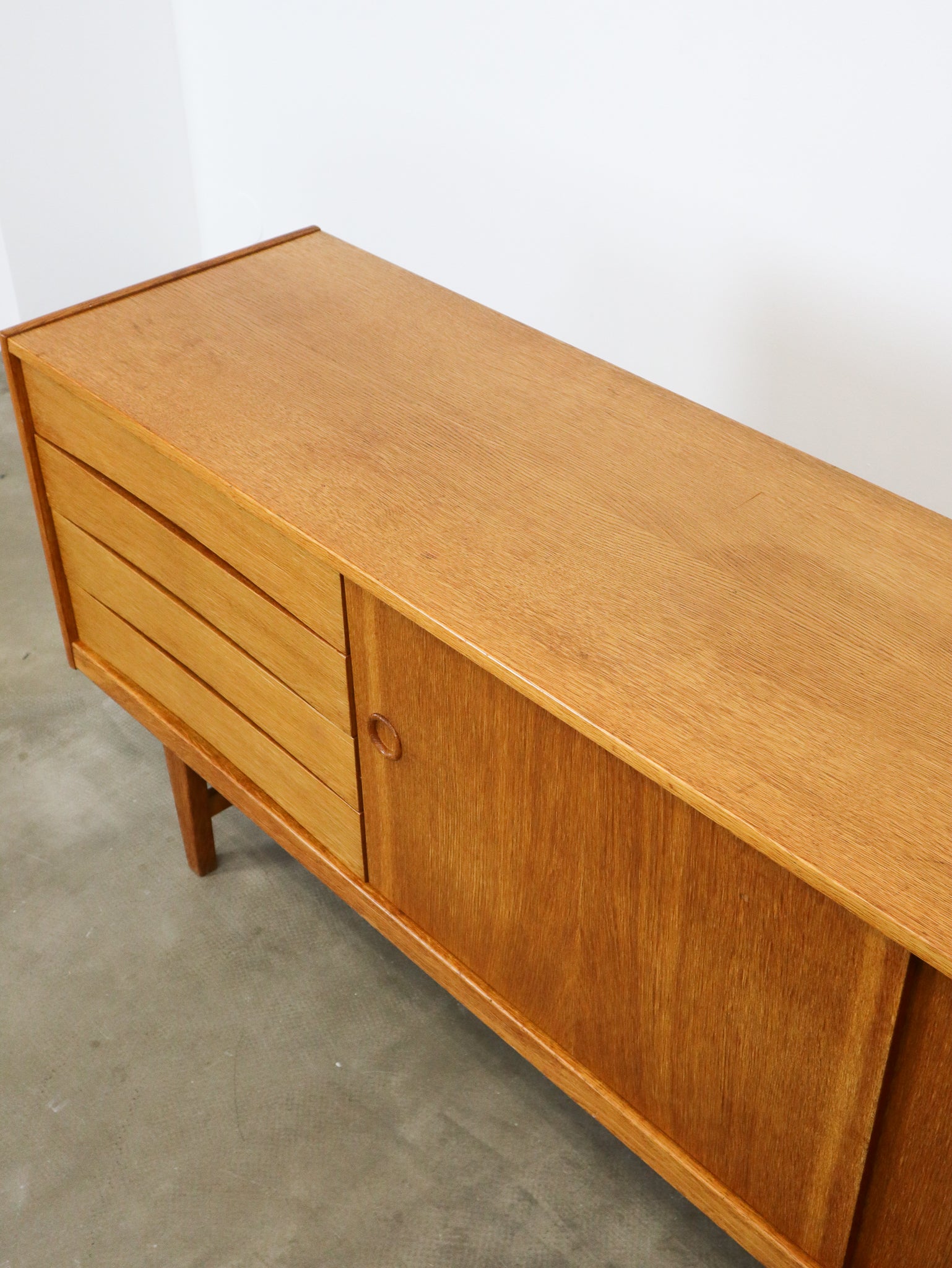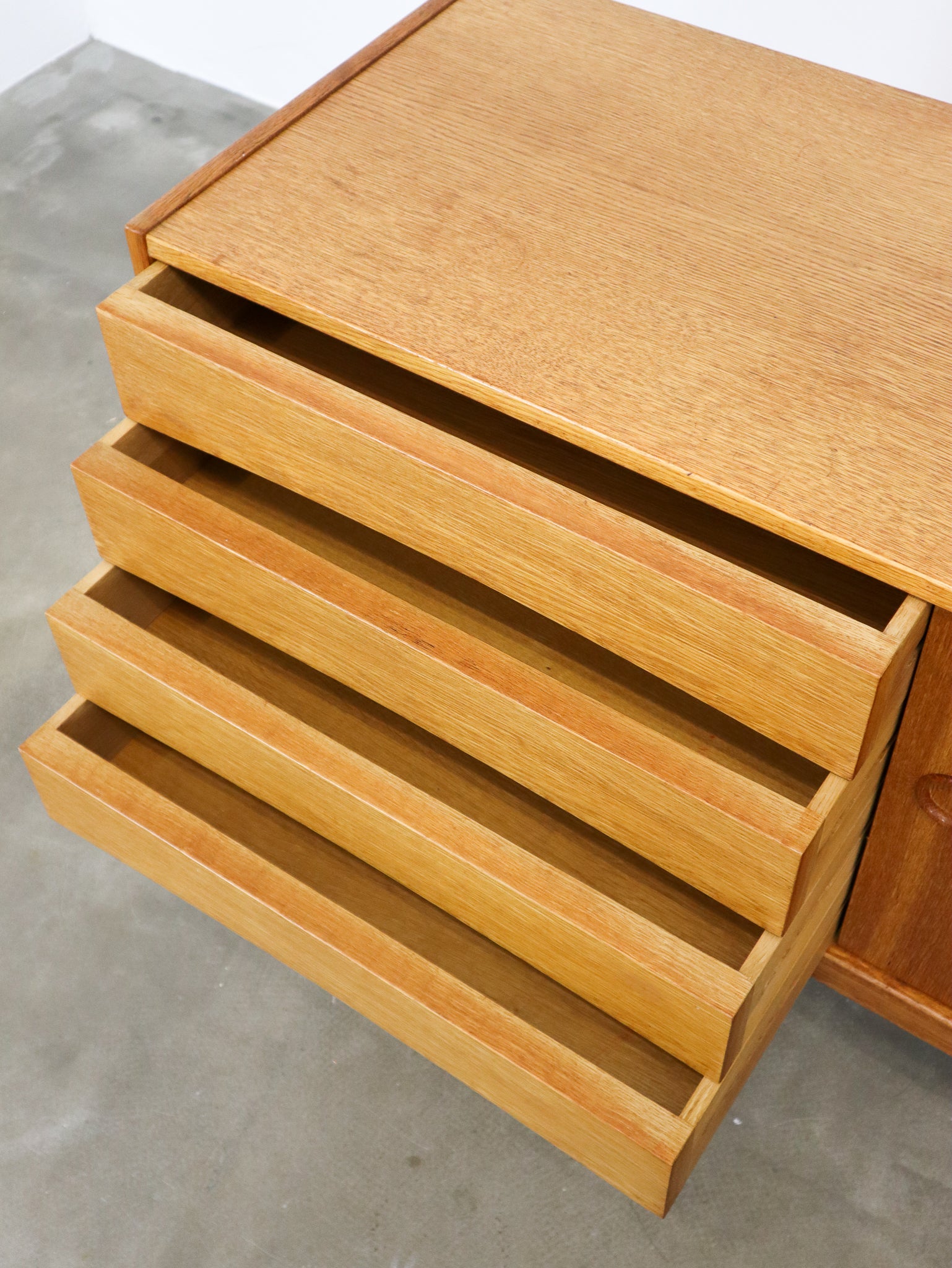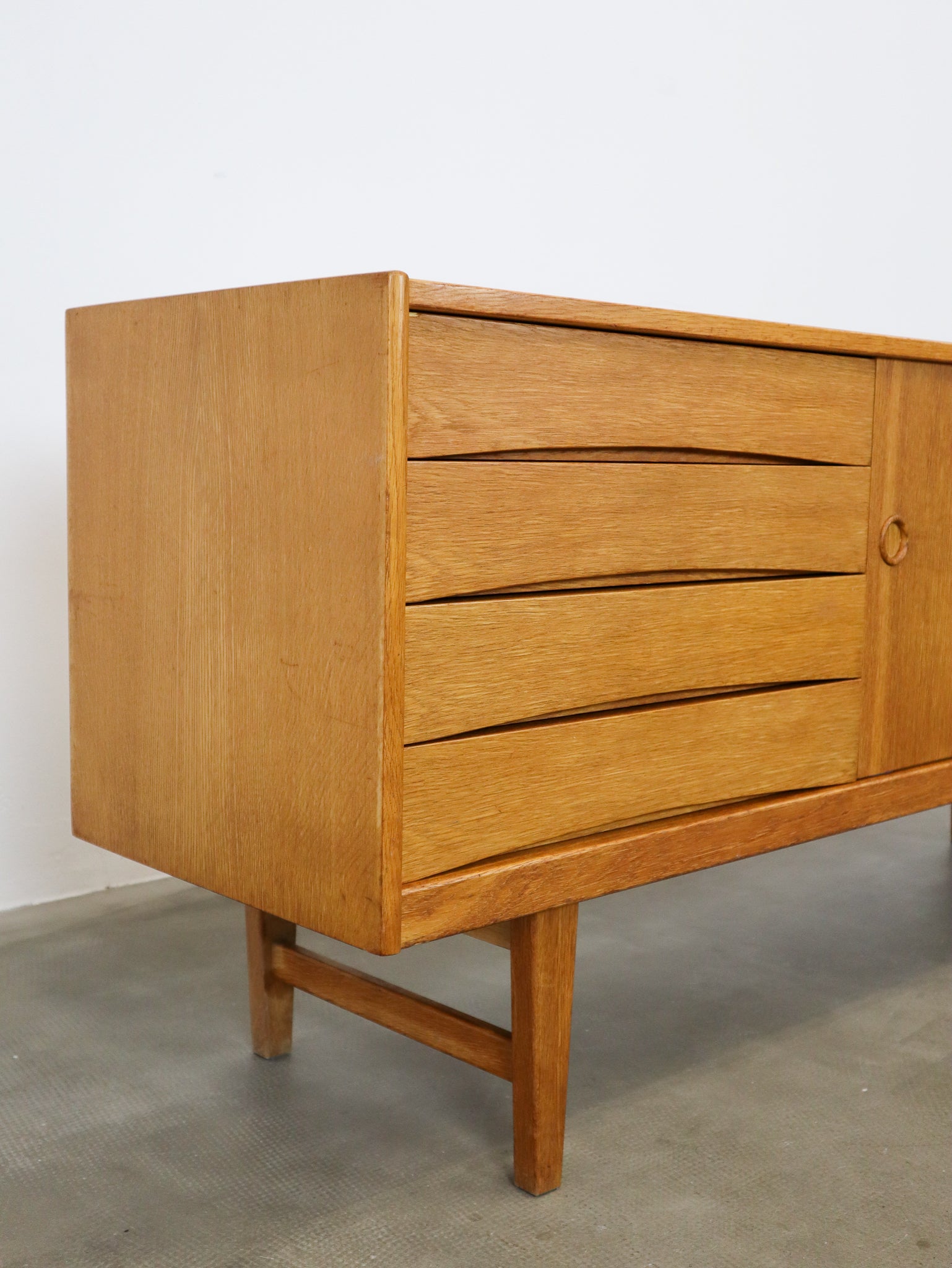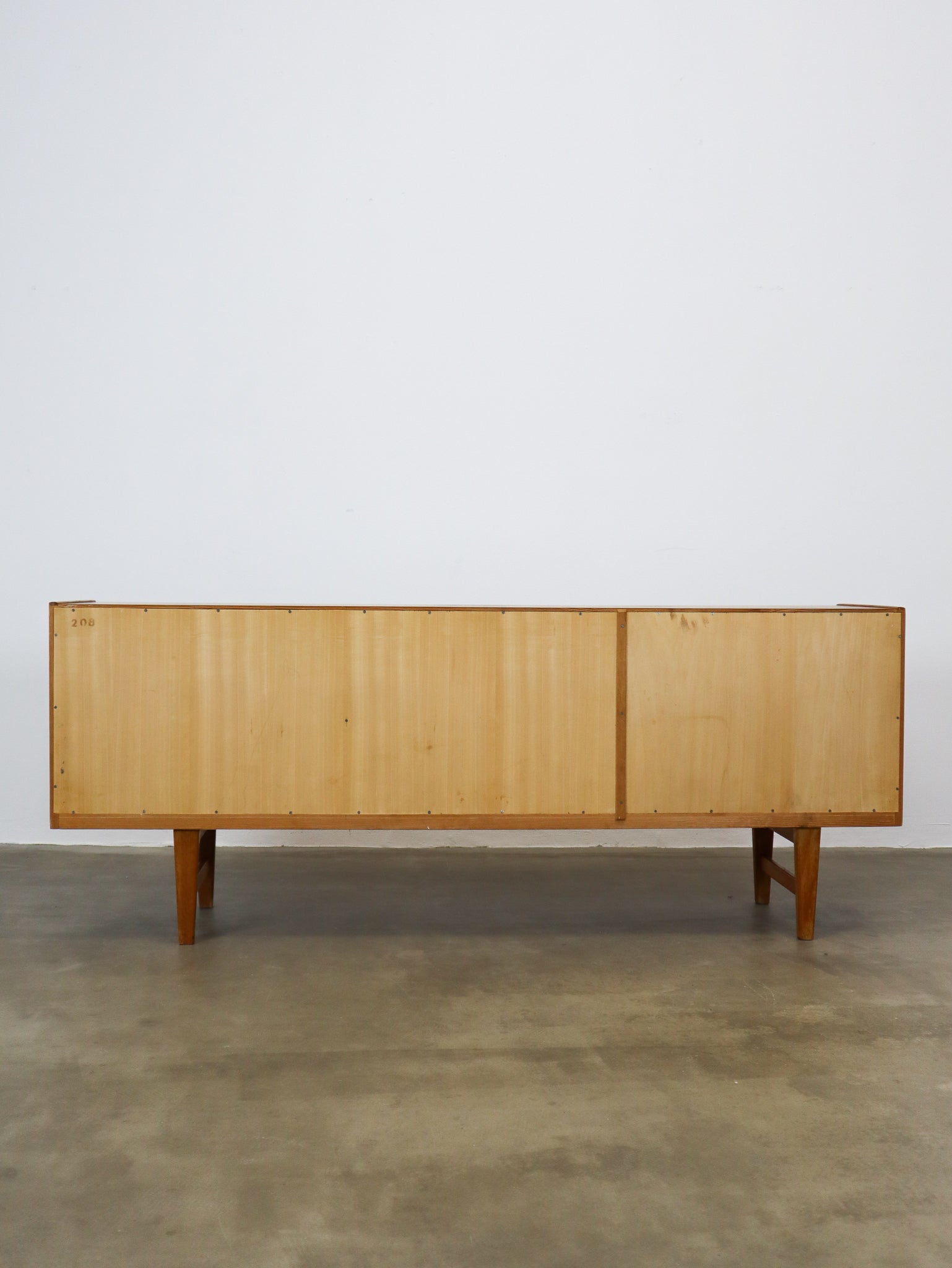 Omschrijving:
 Mooi eiken houten dressoir met schuifdeurtjes met ronde greepjes. De kast heeft vier lades aan de linkerkant en aan de rechterkant dubbele (gescheiden) kastruimte met plank. 
Prijs:
 €1050 incl. bezorging
Afmetingen:
 183cm L x 44,5cm D x 72cm H
Ontwerp/maker:
 Onbekend
Stijl, tijdperk: 
Mid Century, Mid Century Modern

Conditie:
 In zeer goede vintage conditie, met geen tot weinig lichte ouderdoms- of gebruikerssporen. Slechts zeer lichte oneffenheden op het bovenblad die in gebruik nauwelijks opvallen.
Bezorging:
 Gratis bezorging tot aan de drempel in Nederland & België. Let op, de levering is tot aan de drempel en wordt niet omhoog of naar binnen gedragen. 
+ European shipping outside the Netherlands & Belgium: we provide doorstep delivery to the Paris region in France & West of Germany, shipping costs of €195 will be automatically added in the shopping cart. For East of Germany & other European countries / UK / US: arrange your own shipping by selecting 'customer arranged shipping €0' in the check out. Send us an email at 
info@weberxvanrijn.nl
 for more info.
Betalingsopties:
 iDeal, creditcard, Bancontact & Giropay
Opmerkingen:
 Onze producten vallen onder de 0% BTW margeregeling
Vragen?
 Vul het contactformulier in, mail naar info@weberxvanrijn.nl of stuur een DM op Instagram @weberxvanrijn