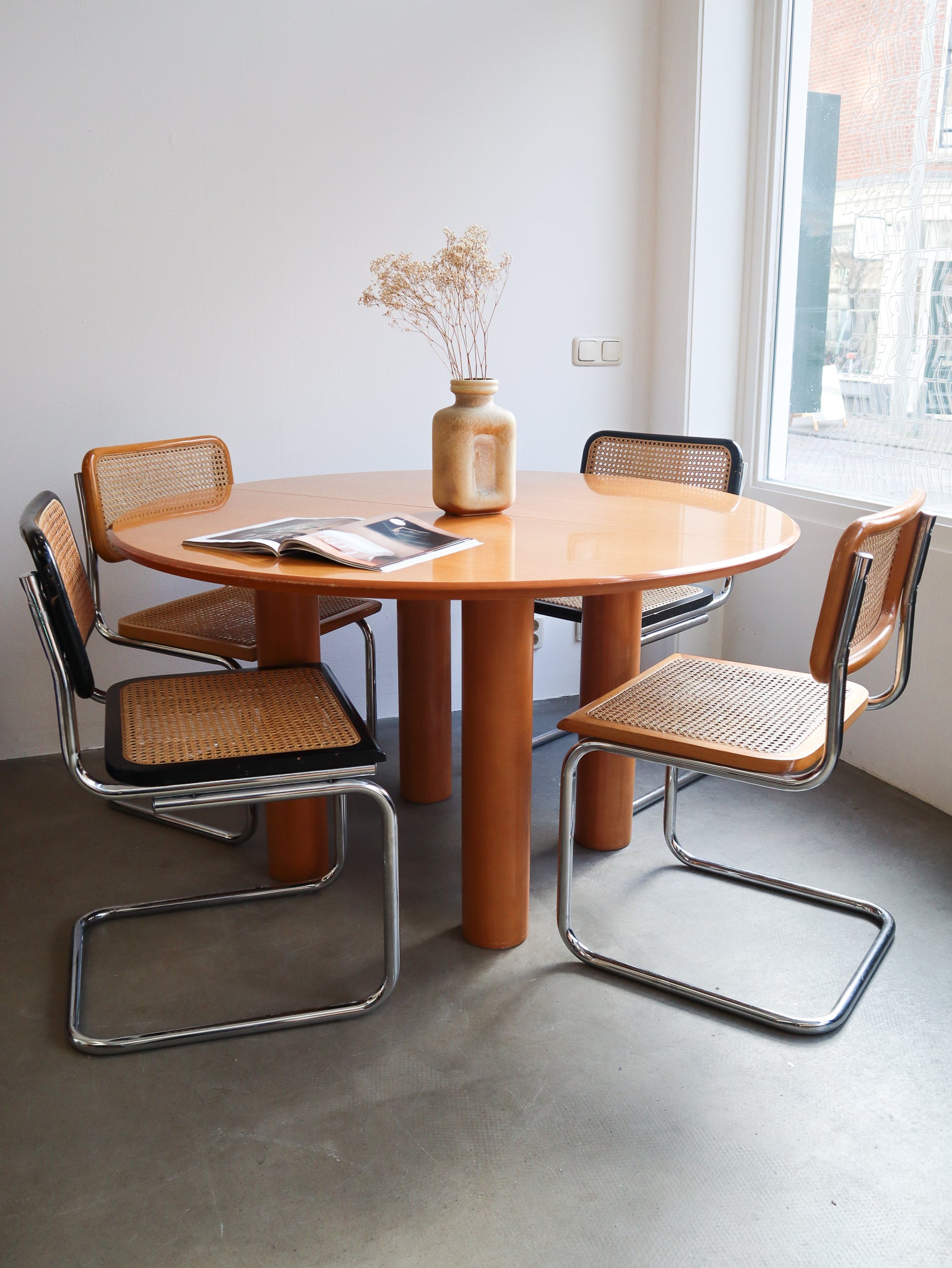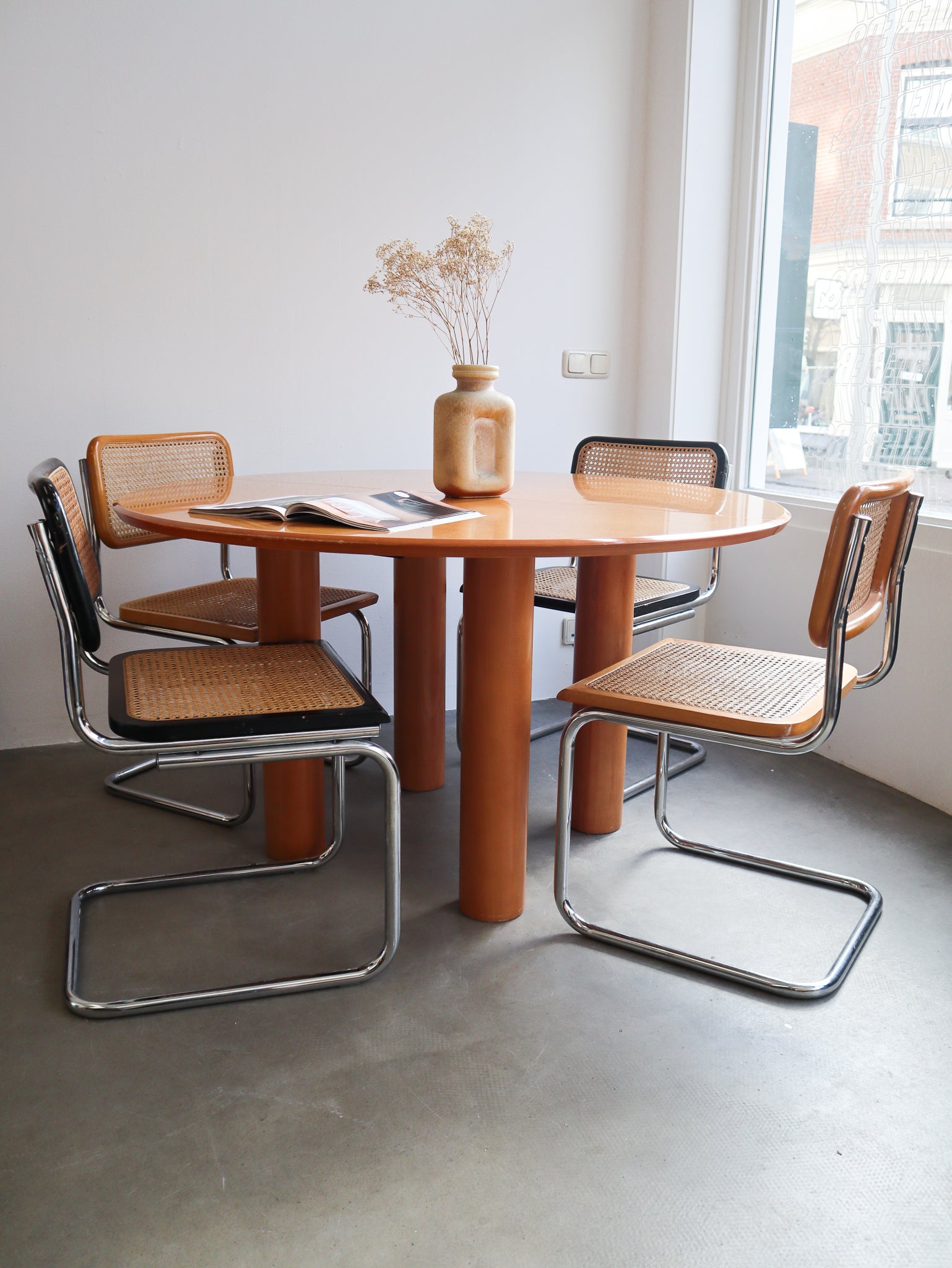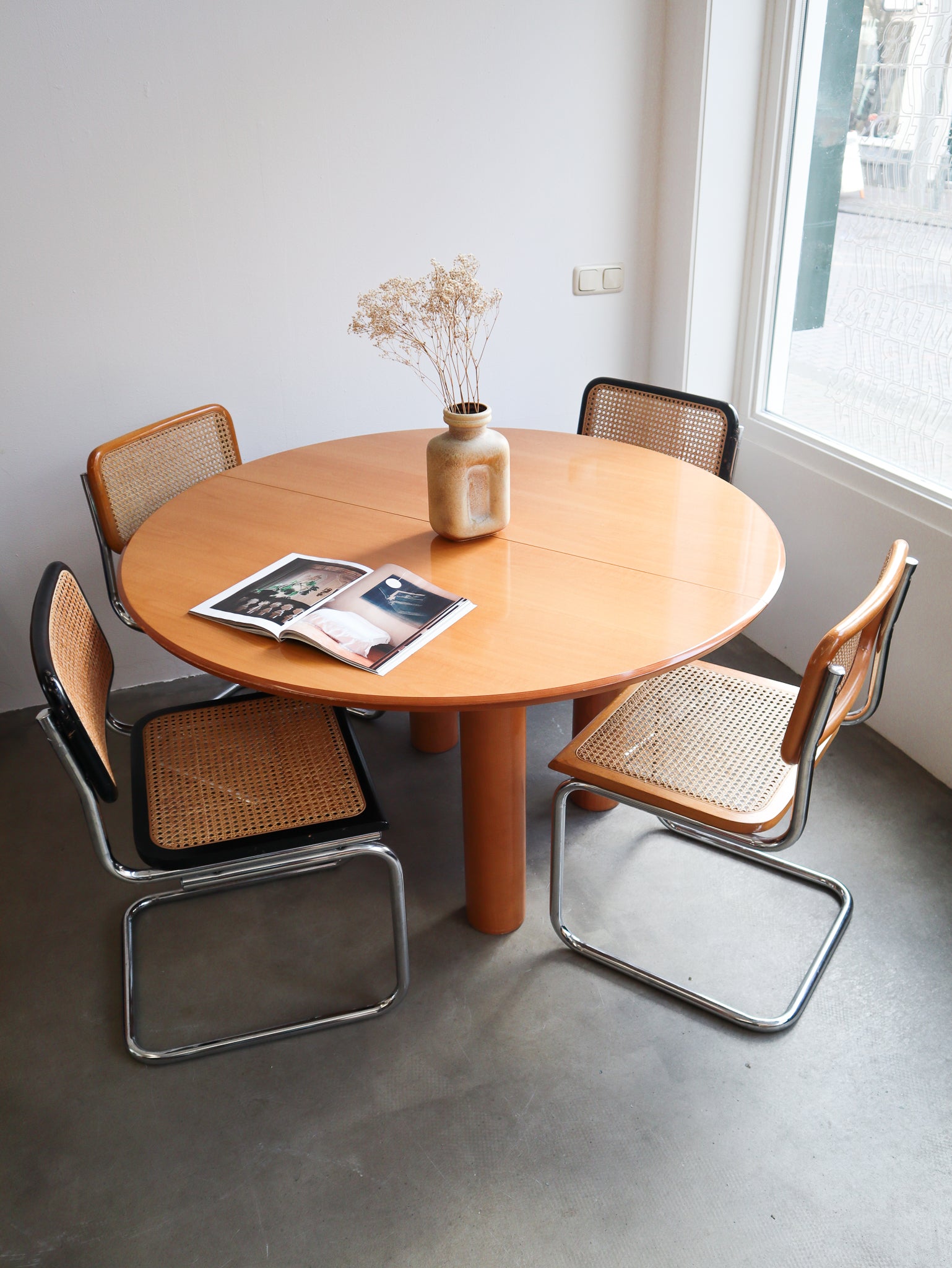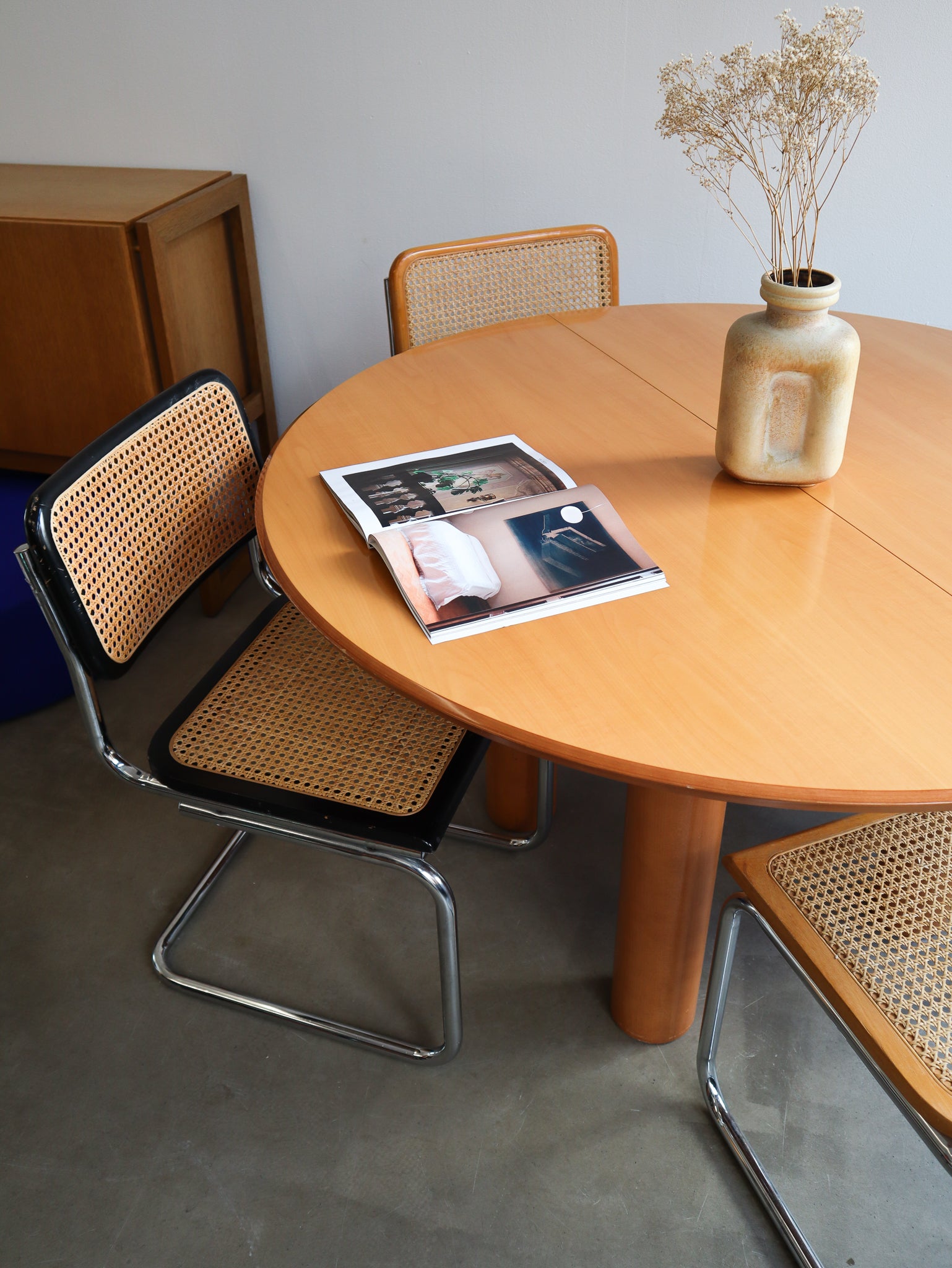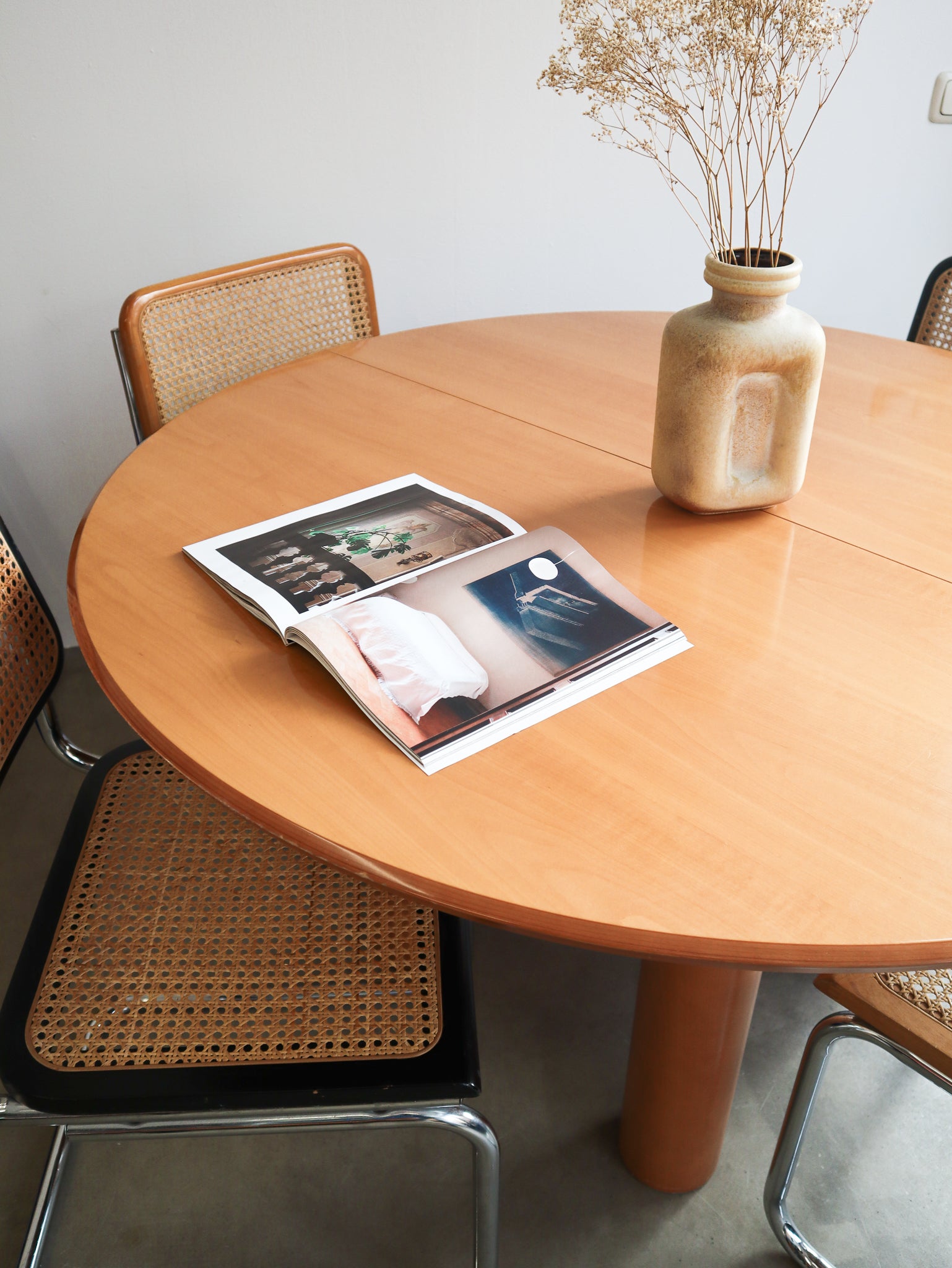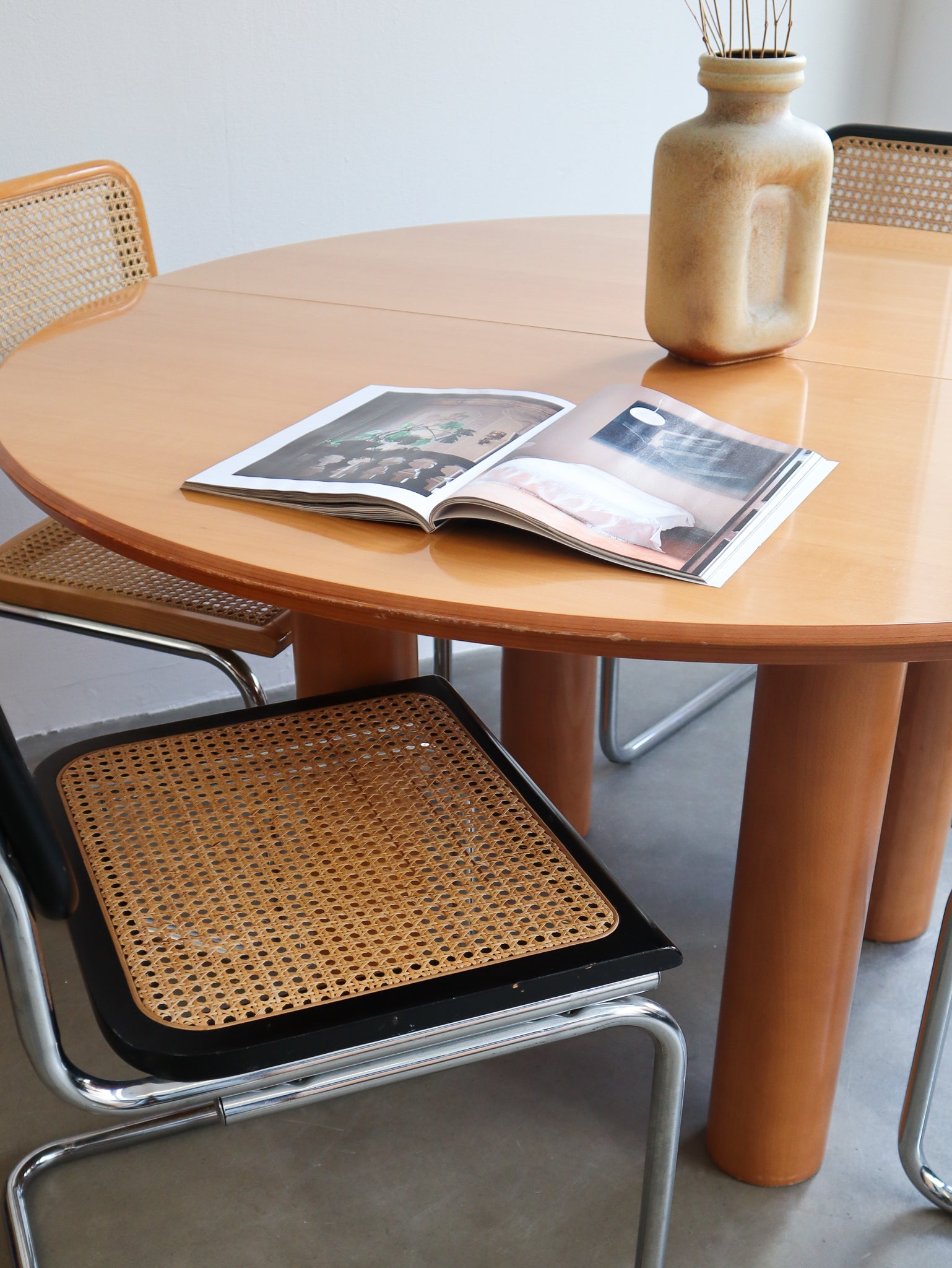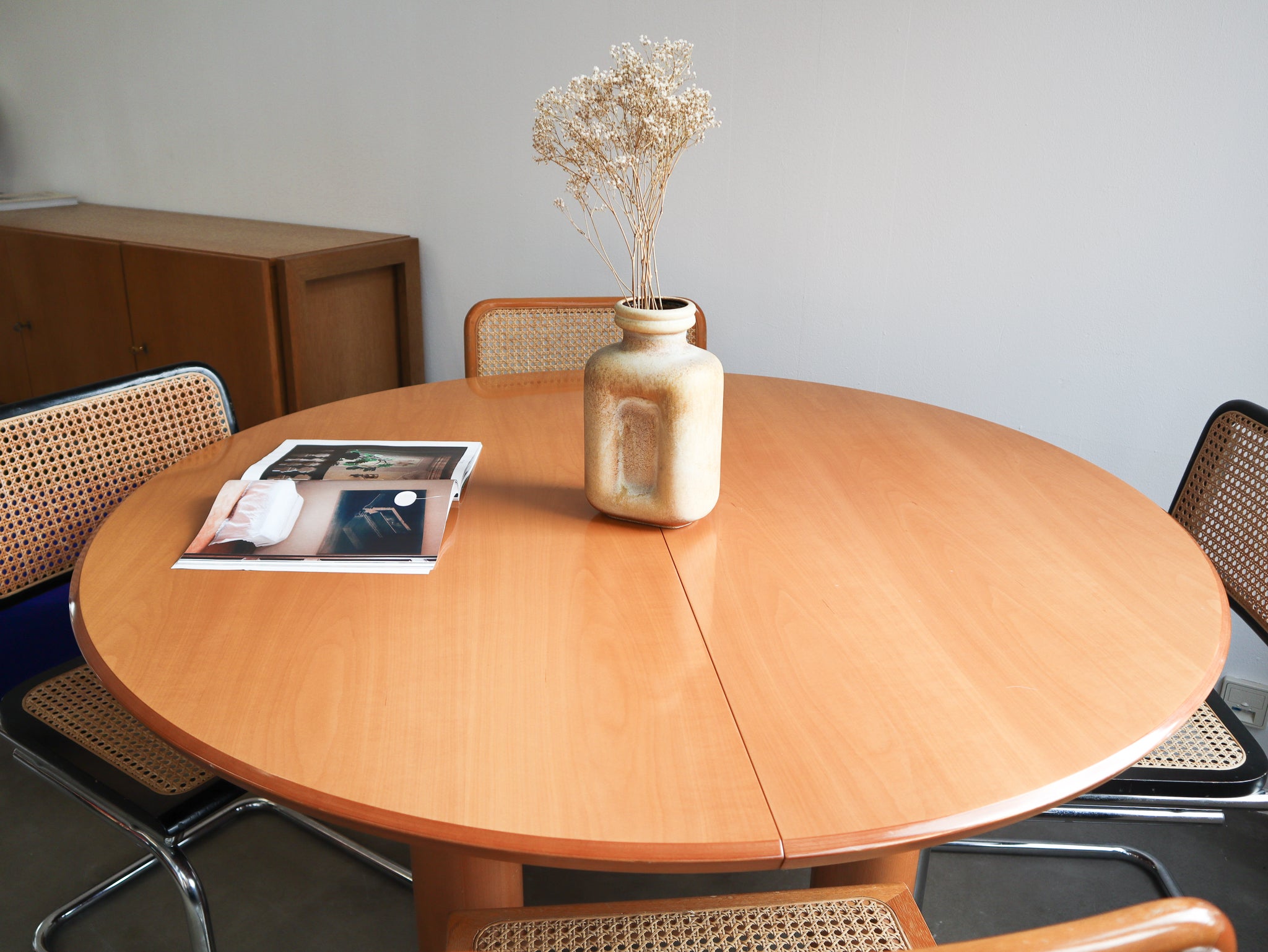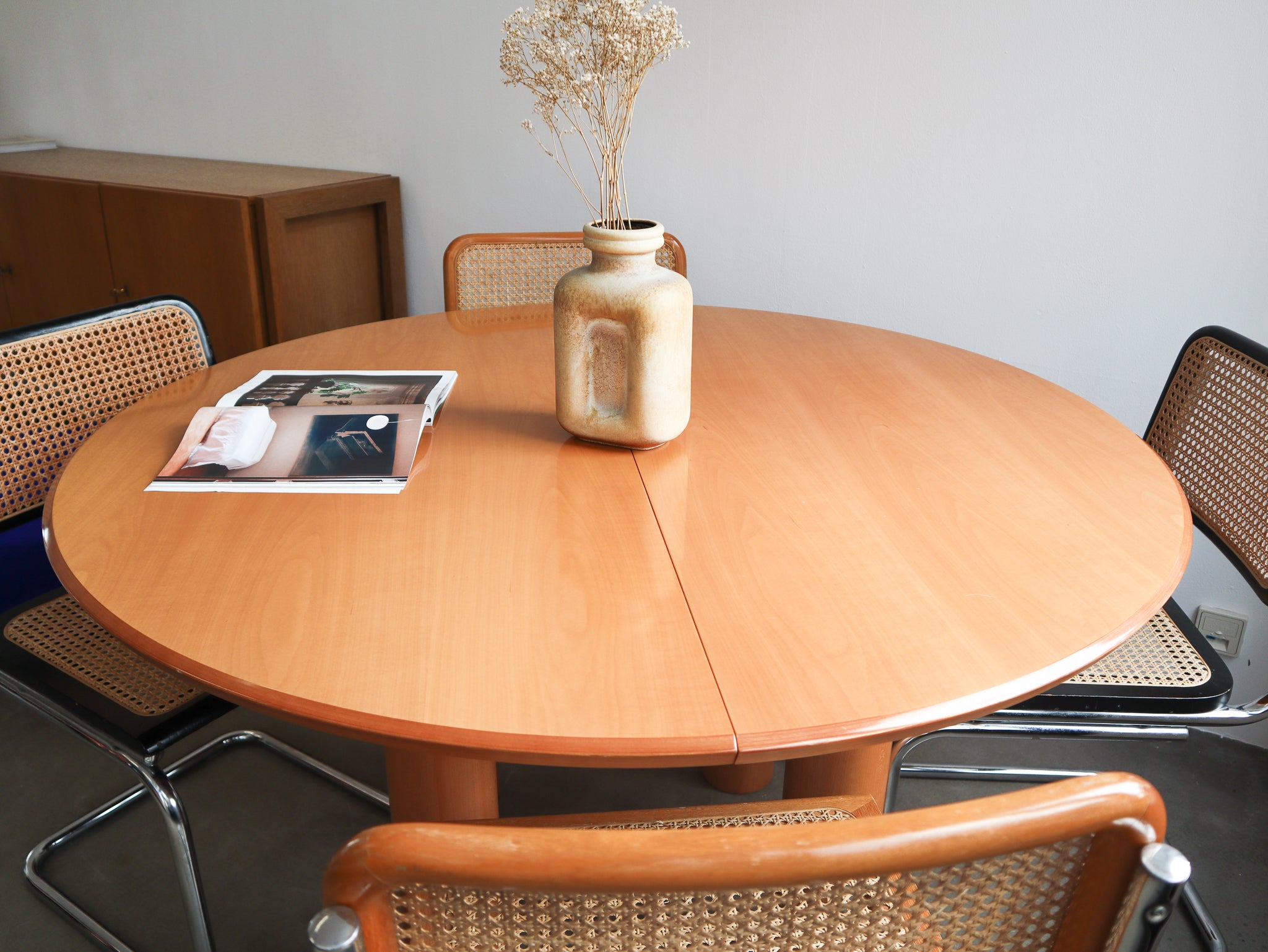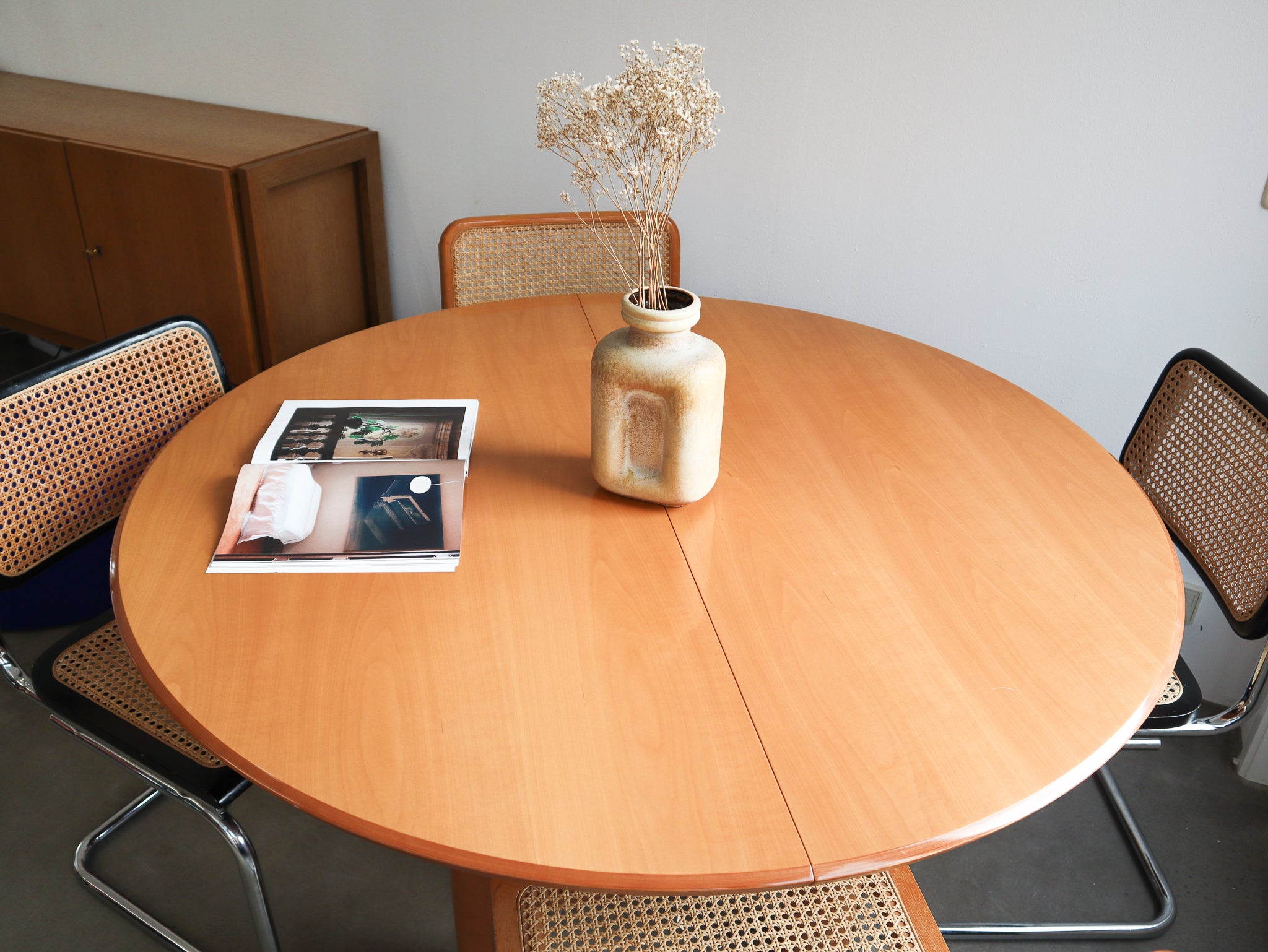 ROUND EXTENDABLE TABLE W/ ROUND LEGS
Omschrijving:
Bijzondere ronde eettafel van het merk Lasko, met een uitschuifbaarblad (losse tussenbladen) en vier ronde poten. De tussenbladen zijn elk 50cm en het tafelblad is dus met in totaal 1 meter te verlengen.
Prijs voor de set:
 €995 incl. bezorging
Afmetingen:
 120cm - 220cm L x 120cm D x 73cm H
Ontwerp/maker:
 Lasko
Stijl, tijdperk: 
Conditie:
 In zeer goede vintage conditie, met slechts lichte ouderdoms- of gebruikerssporen. Aan de rand van de tafel en op de poten zitten wat lichte beschadigingen.
Bezorging:
 

Gratis bezorging tot aan de drempel in Nederland & België.

 Let op, de levering is tot aan de drempel van het gebouw en wordt niet omhoog of naar binnen gedragen.
Paris region:

 We provide doorstep delivery to the Paris region, shipping costs of €195 will be automatically added in the shopping cart.
Europe / UK / US / Asia / world:

 We ship worldwide, please email us first for a quote so you know what shipping costs to expect. You can make the purchase in the online store and pay for the shipping costs afterwards, select 'I'm paying for shipping afterwards' during check out. It's also possible to arrange your own shipping, just select 'I've arranged my own shipping €0' during check out. Send us an email at 
info@weberxvanrijn.nl
 for more info.
Betalingsopties:
 iDeal, creditcard, Bancontact & Giropay
Opmerkingen:
 Onze vintage producten vallen onder de 0% BTW margeregeling
Vragen?
 Vul het contactformulier in, mail naar info@weberxvanrijn.nl of stuur een DM op Instagram @weberxvanrijn
ROUND EXTENDABLE TABLE W/ ROUND LEGS