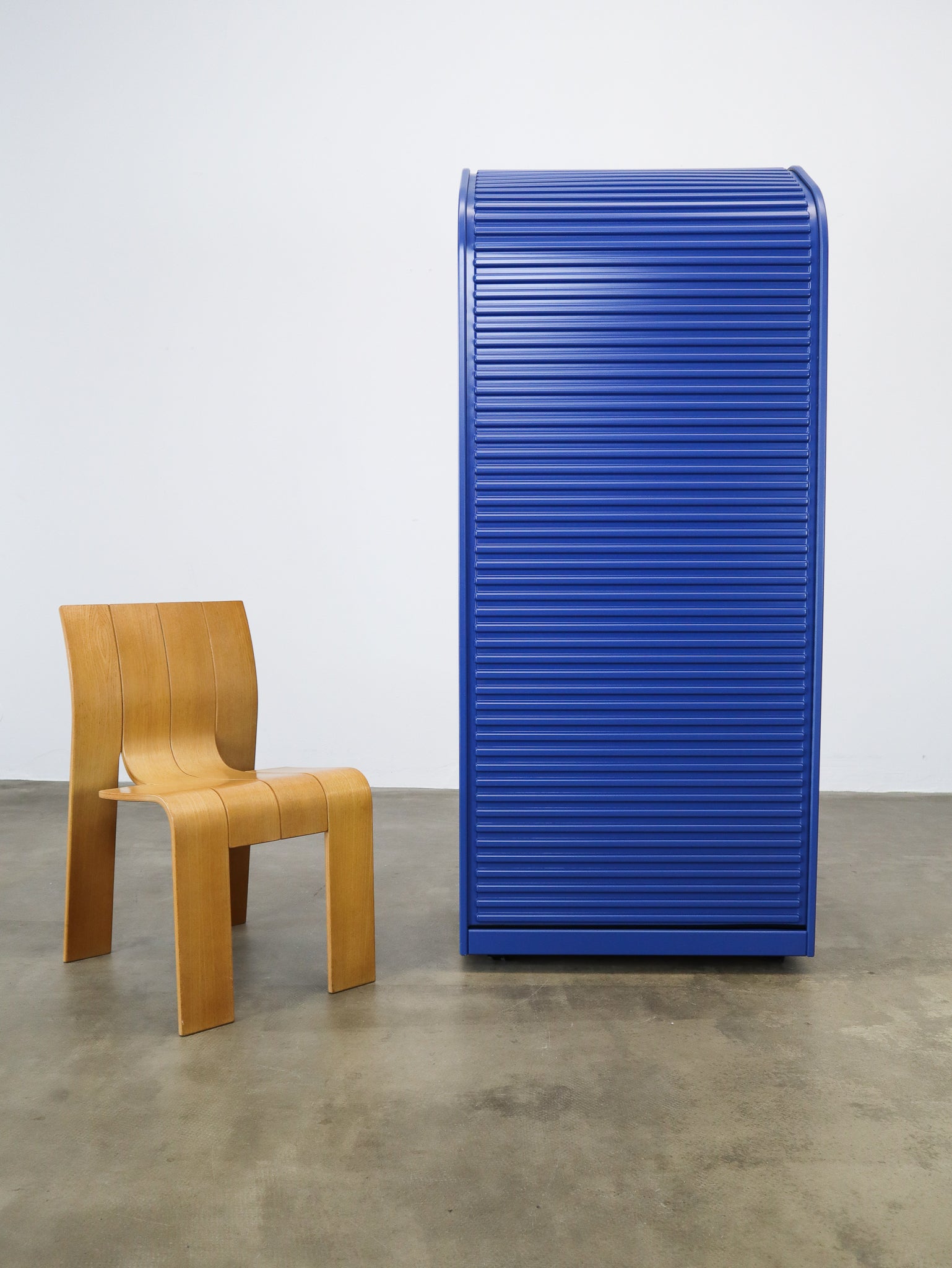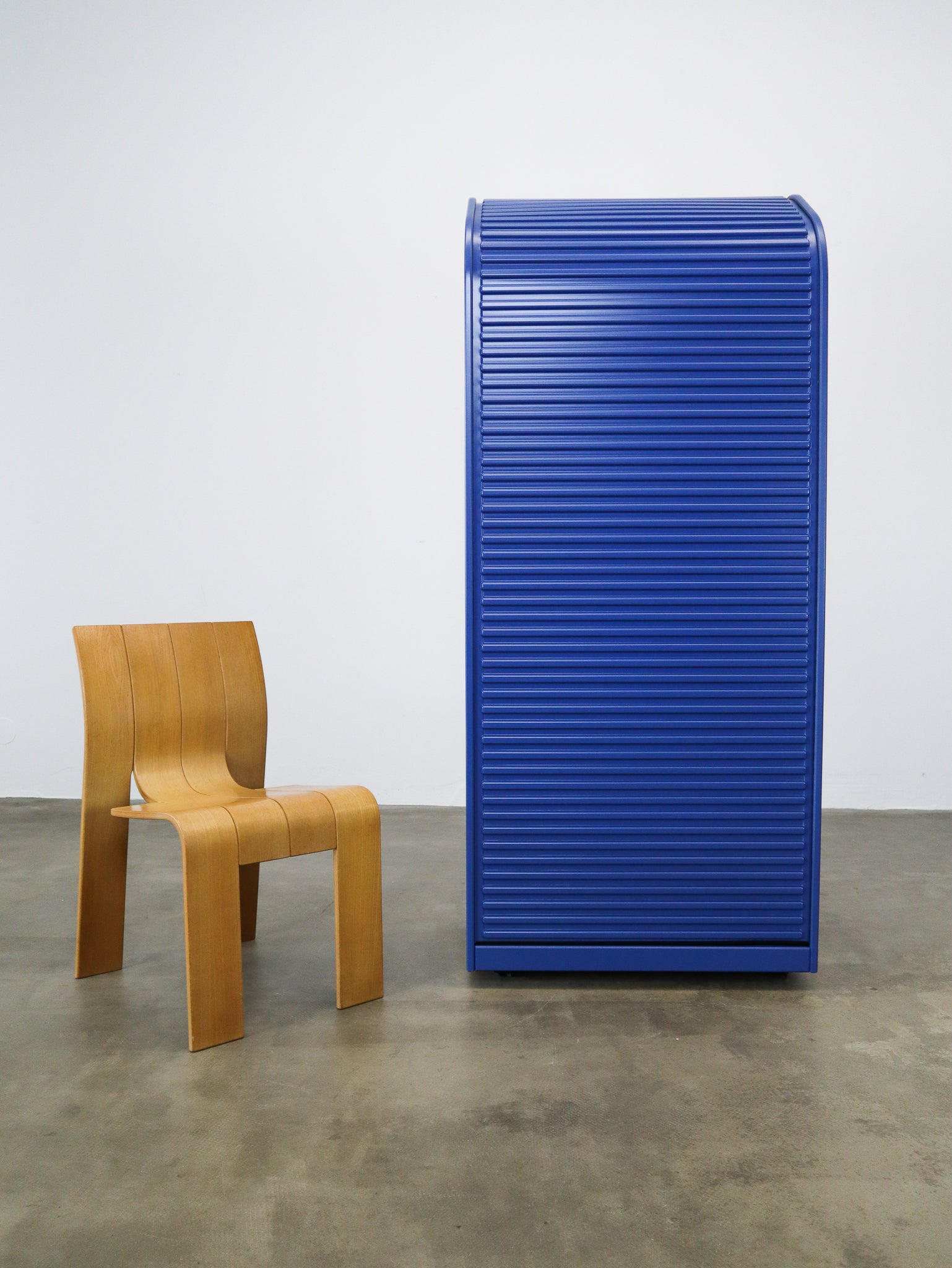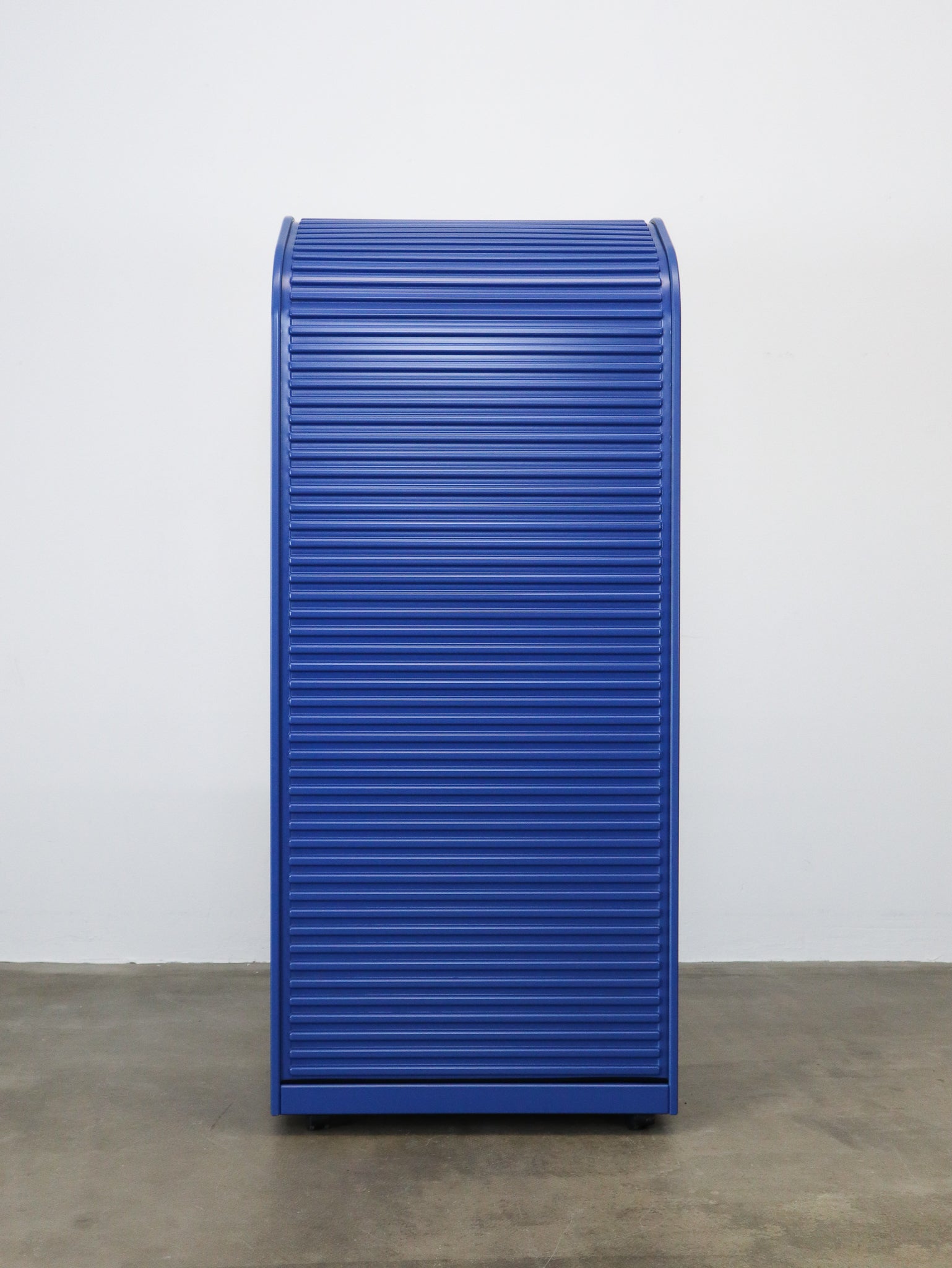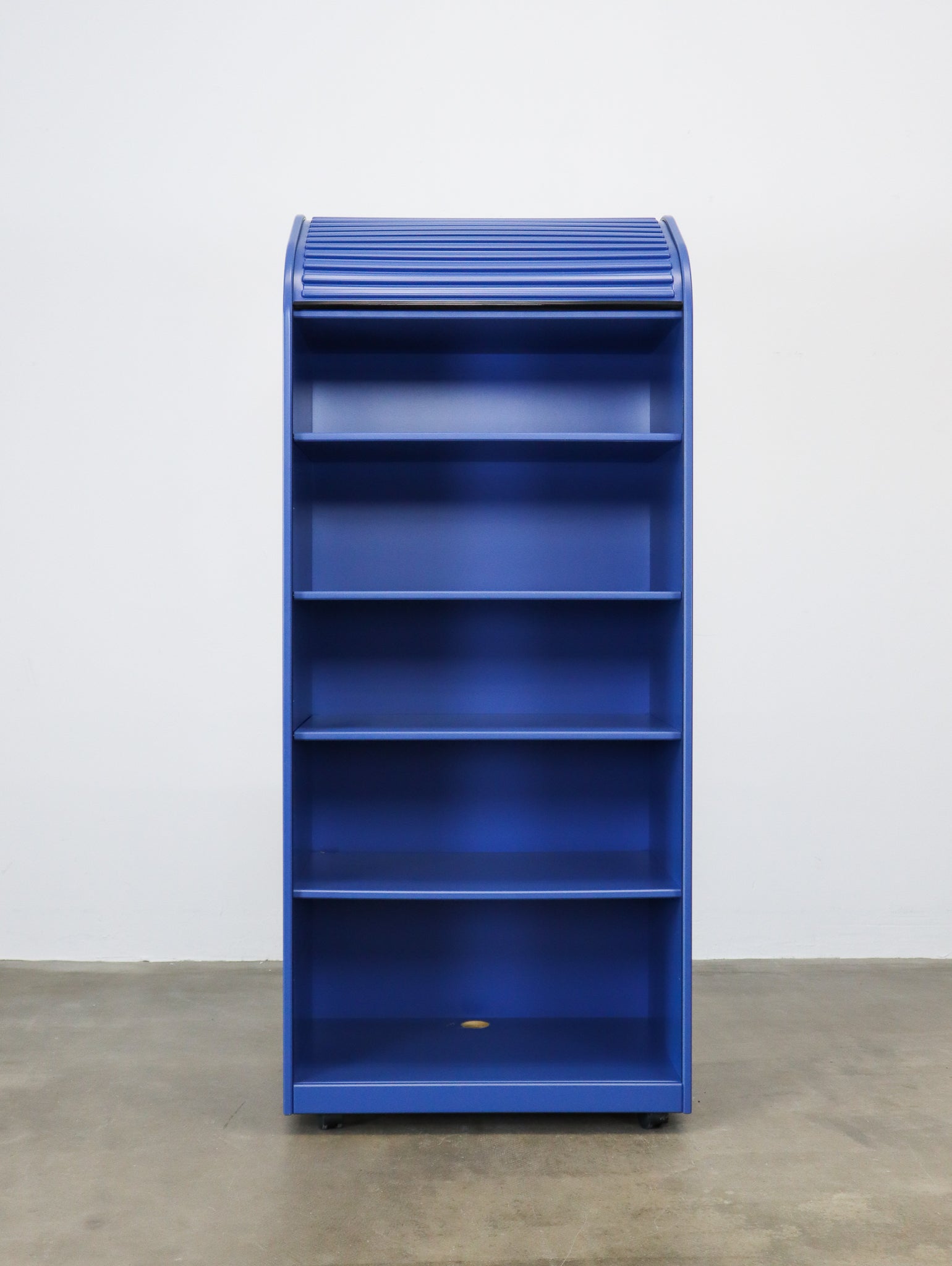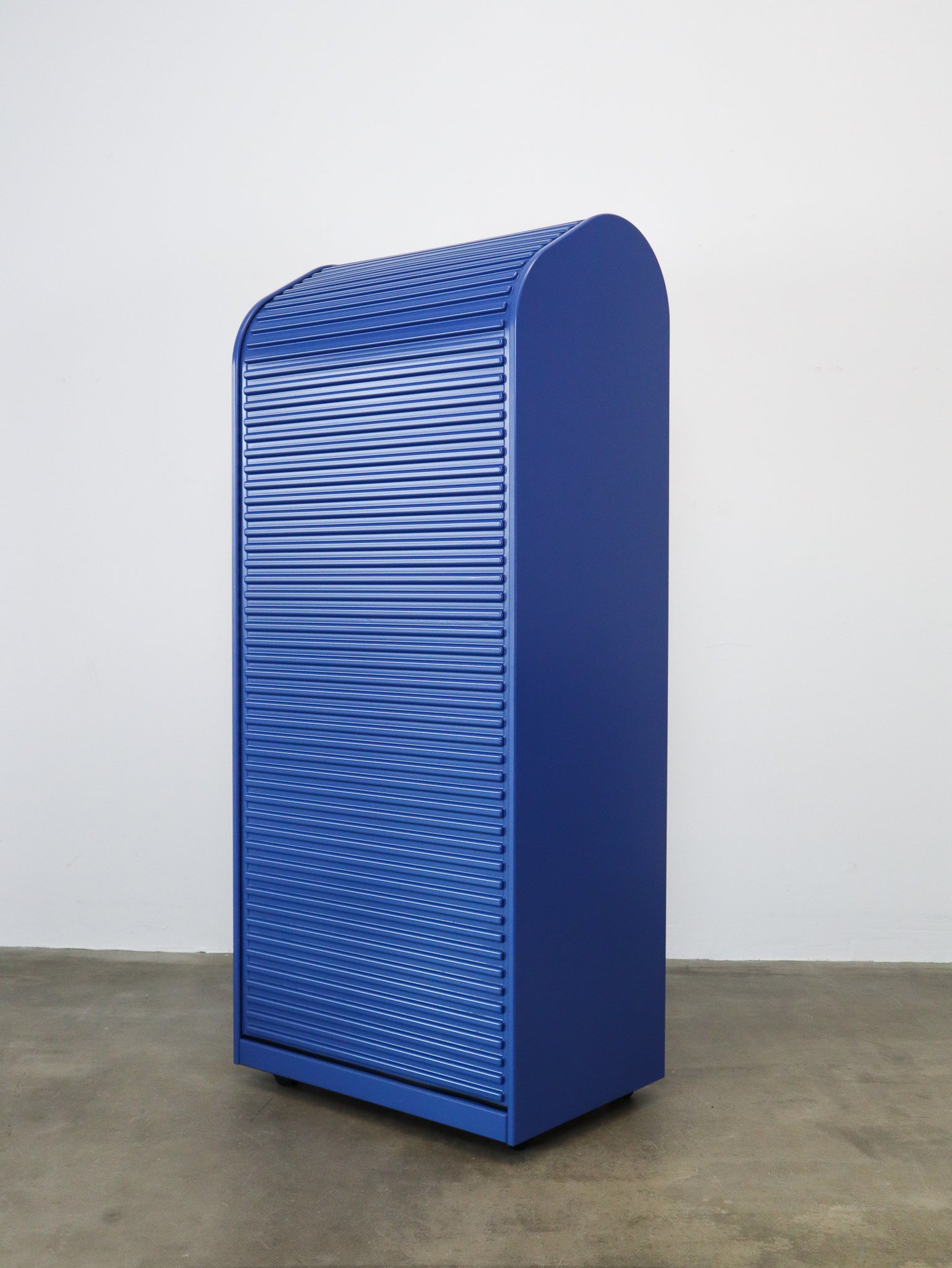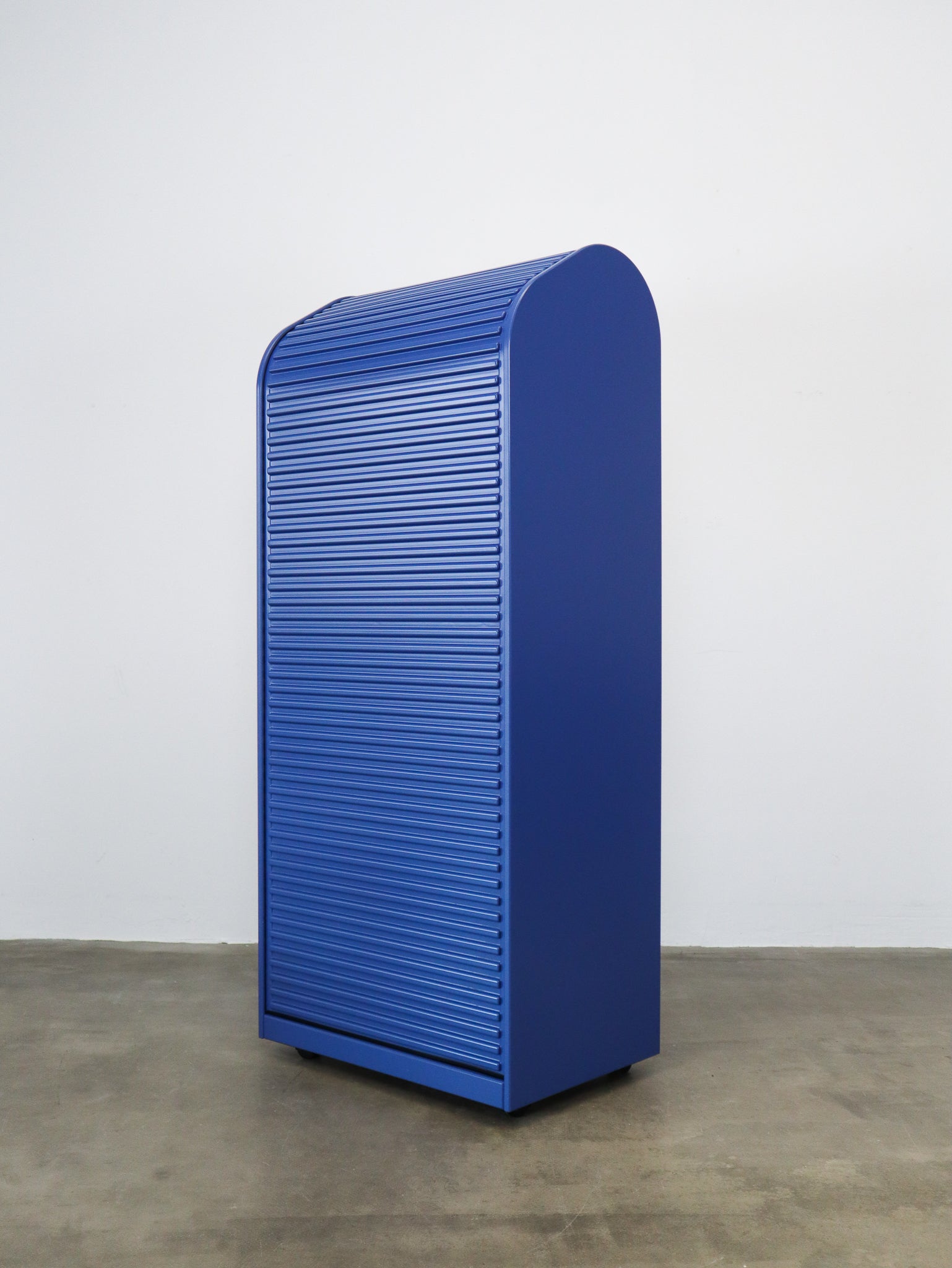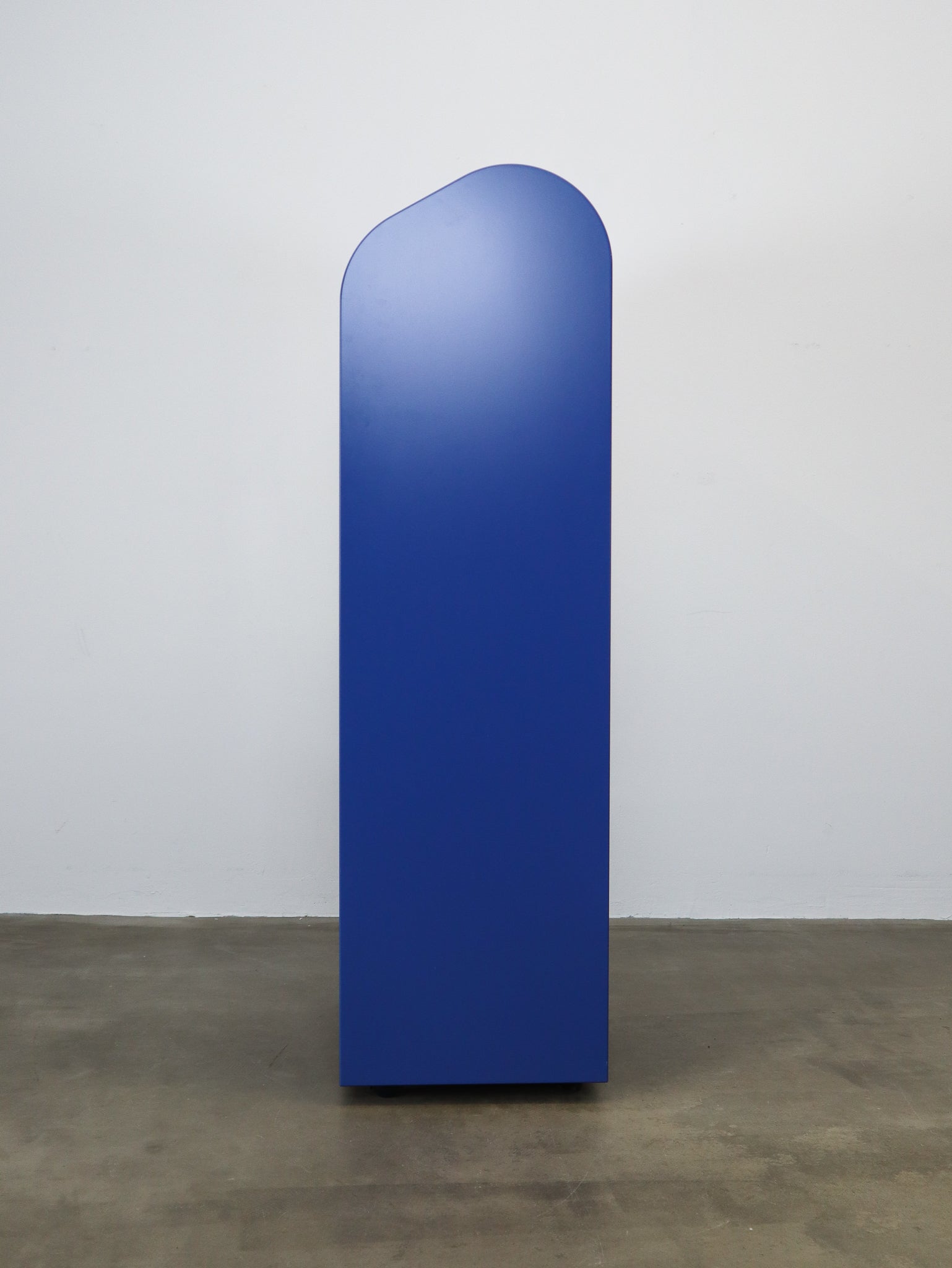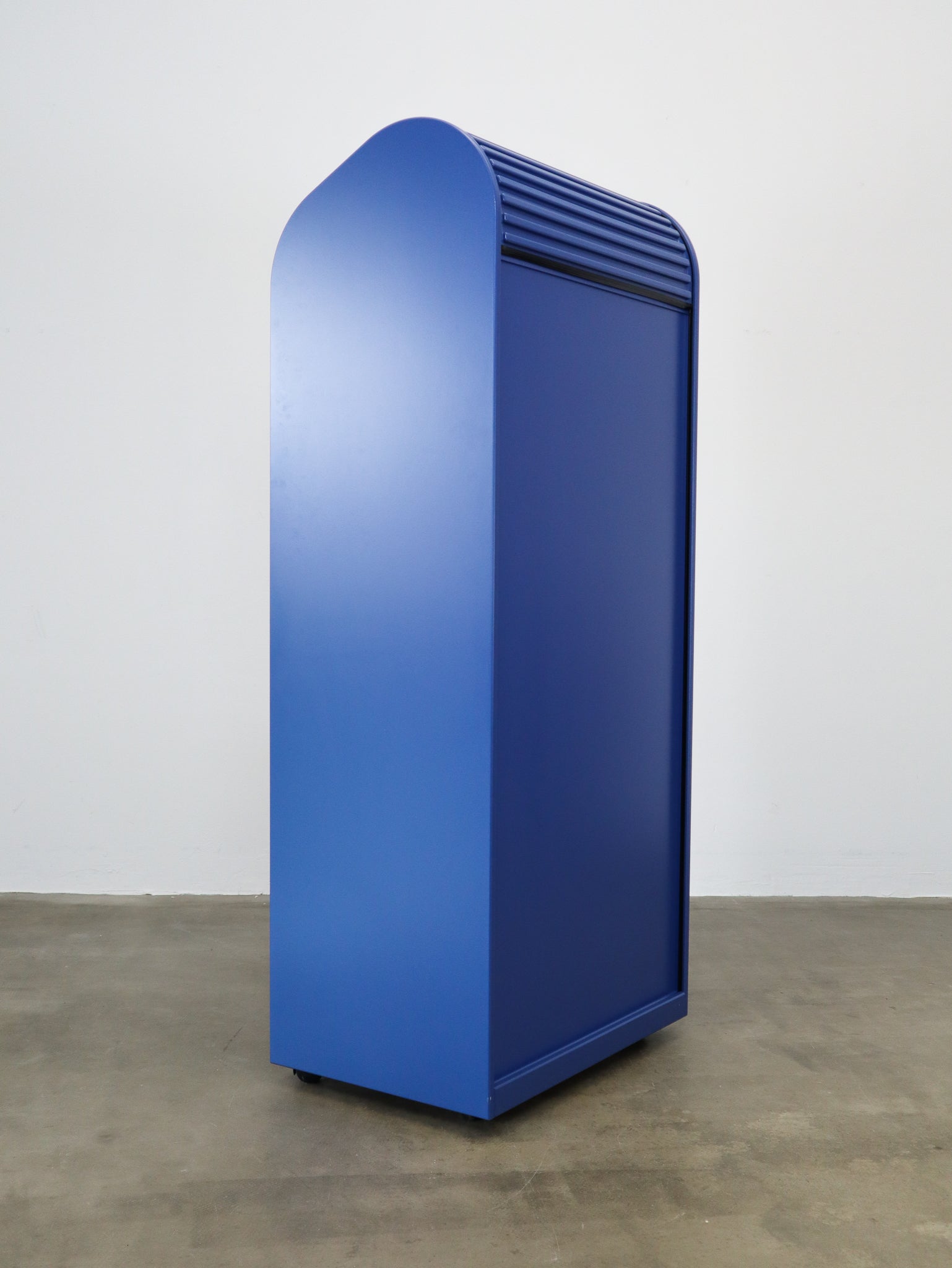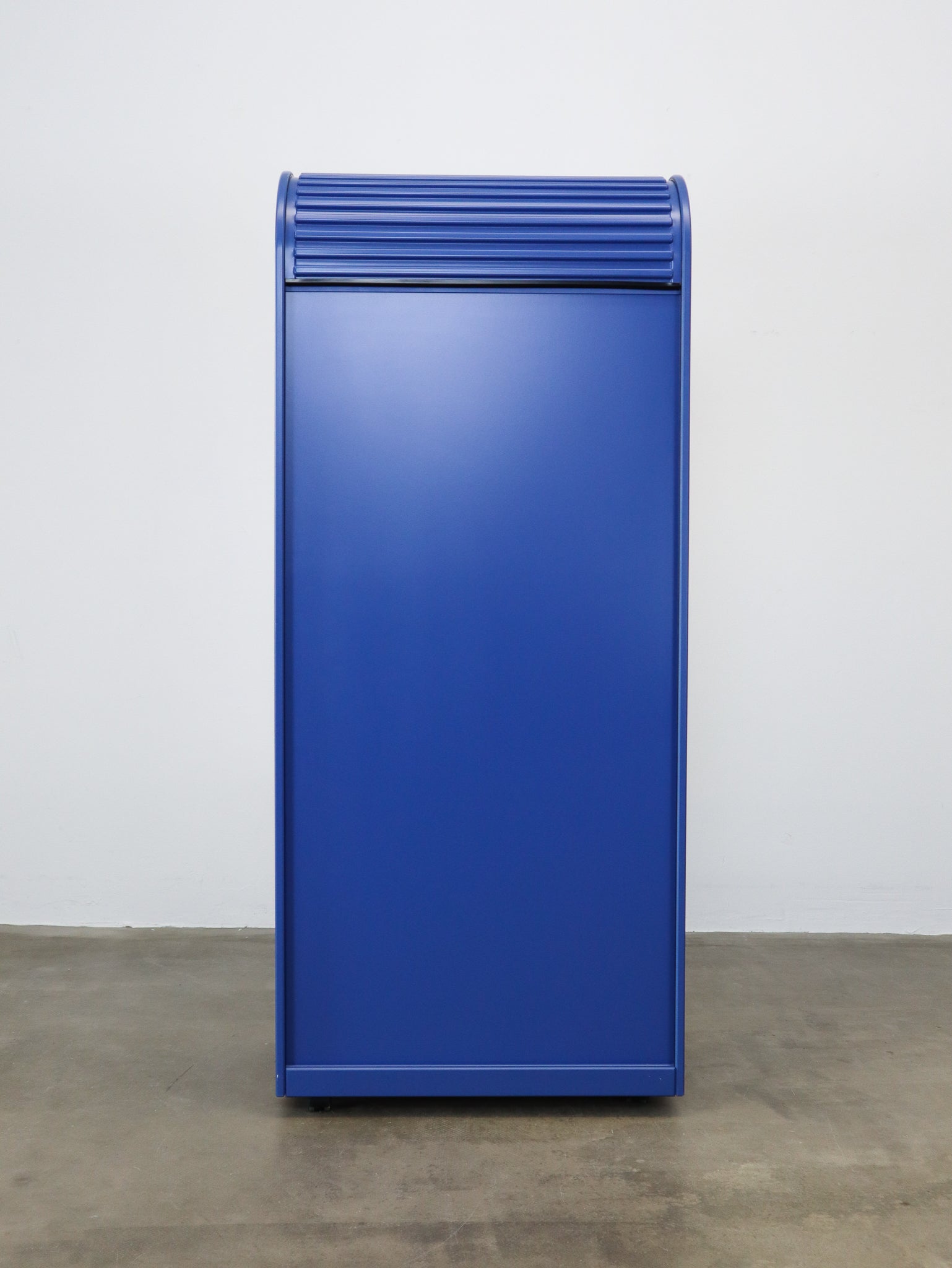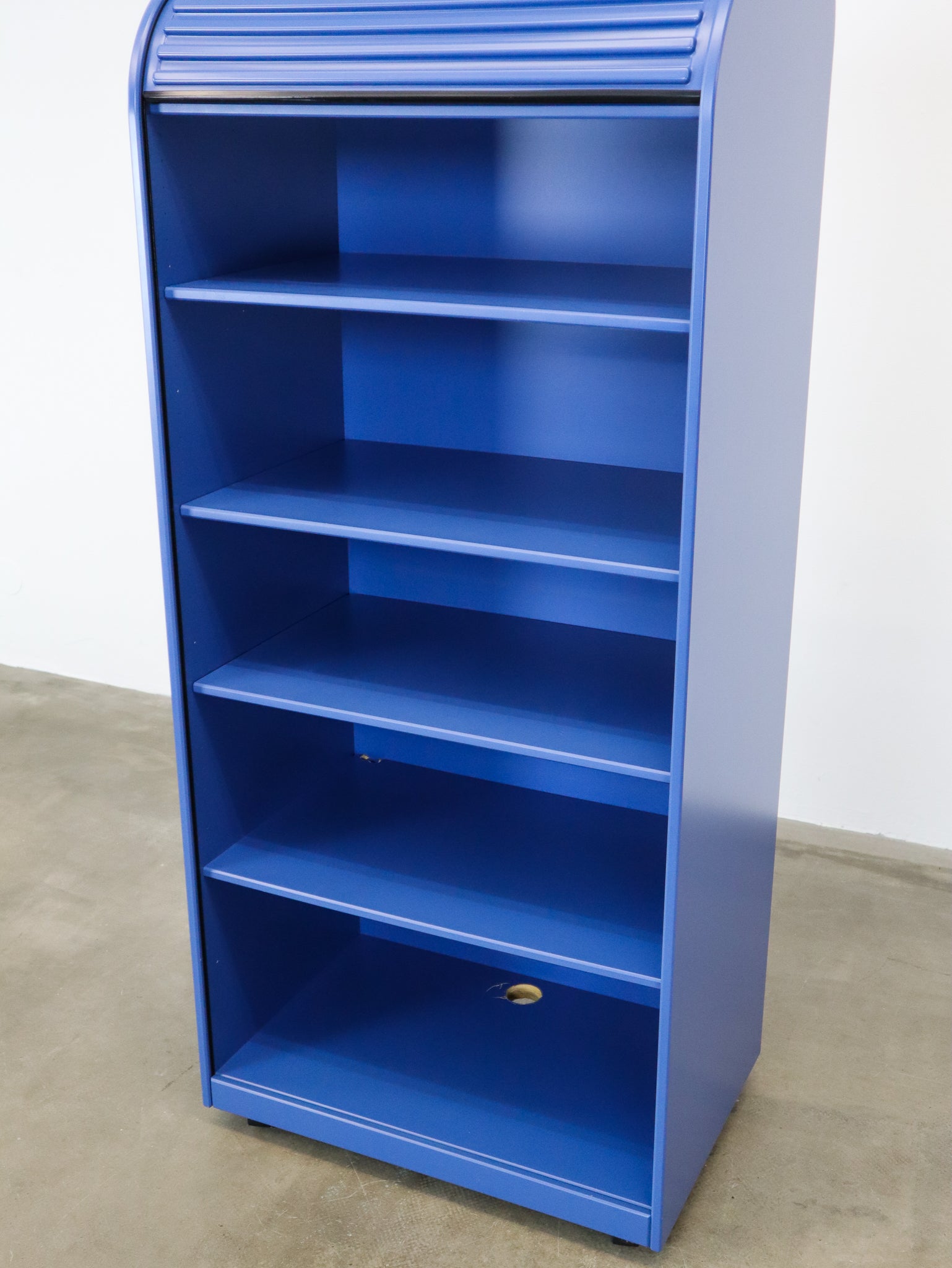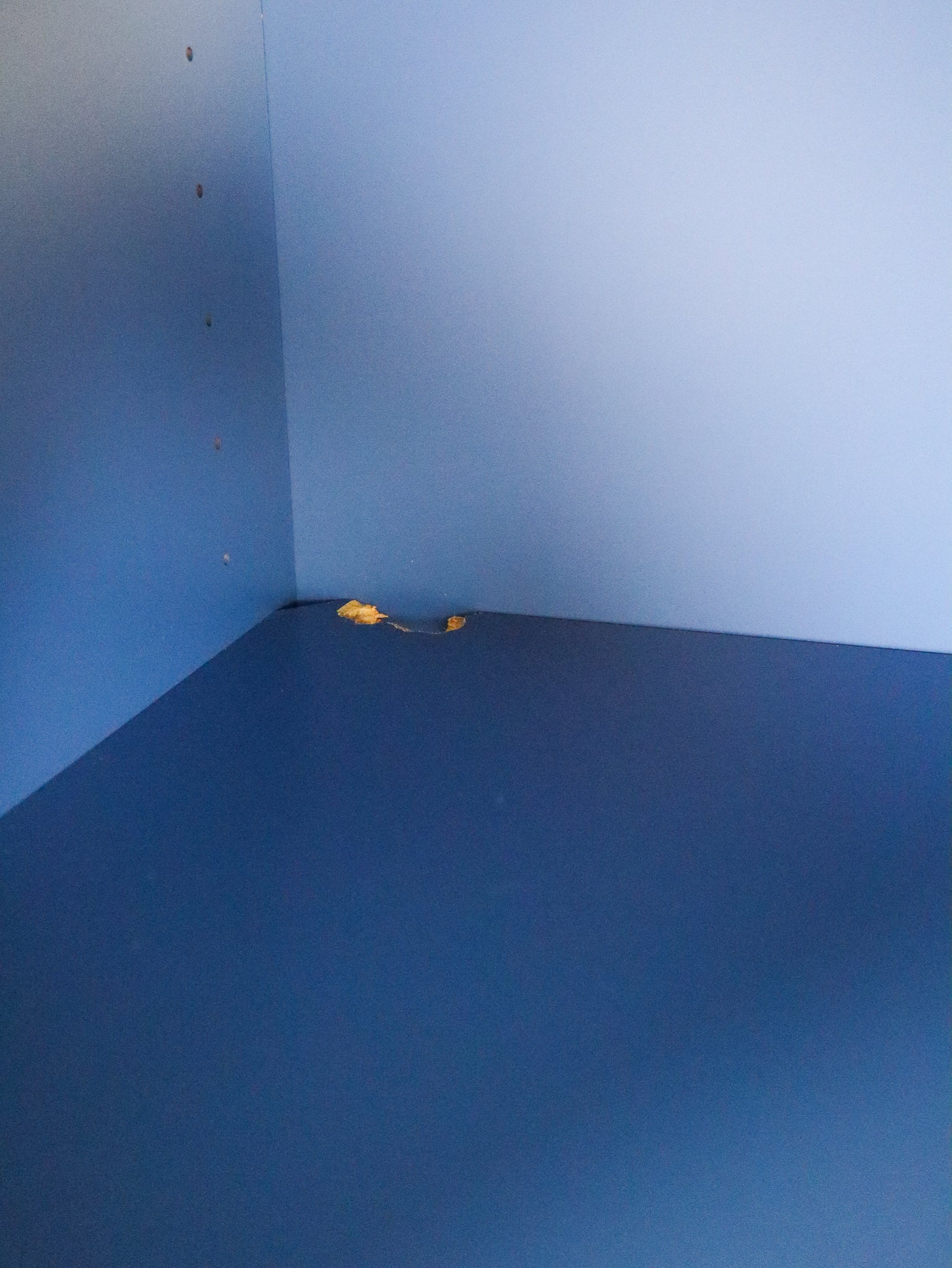 BLUE PASTOE A'DAMMER CABINET
Omschrijving:
 De bekende roldeurkast van Pastoe die vernoemd is naar de paaltjes op de stoepen van Amsterdam: de Amsterdammertjes. De kast is uitgevoerd in een mooie blauwgroene kleur en heeft achter het rolluik vier planken, waarvan er drie verstelbaar zijn in hoogte.
Dit item is te zien in onze showroom (open op zaterdag, andere dagen op afspraak), alle verkopen gaan via onze online store. Gratis bezorging tot aan de drempel in Nederland & België.
Afmetingen:
 74cm L x 50cm D x 170cm H
Ontwerp/maker:
Aldo van den Nieuwenaar voor Pastoe, 1978 (nog in productie)
Stijl, tijdperk:
Dutch Design

Conditie:
 In zeer goede vintage conditie, met geen tot weinig lichte ouderdoms- of gebruikerssporen aan de buitenkant en het rolluik van de kast. De vorige eigenaar heeft in twee van de vijf planken een gat gemaakt voor het wegleiden van kabels, dit zie je niet als de kast dicht zit of en als er spullen op de planken staan.
Bezorging:
Gratis bezorging tot aan de drempel in Nederland & België.
 Let op, de levering is tot aan de drempel van het gebouw en wordt niet omhoog of naar binnen gedragen.
Paris region:
 We provide doorstep delivery to the Paris region, shipping costs of €195 will be automatically added in the shopping cart.
Europe / UK / US / Asia / world:
 We ship worldwide, please email us first for a quote so you know what shipping costs to expect. You can make the purchase in the online store and pay for the shipping costs afterwards, select 'I'm paying for shipping afterwards' during check out. It's also possible to arrange your own shipping, just select 'I've arranged my own shipping €0' during check out. Send us an email at 
info@weberxvanrijn.nl
 for more info.
Betalingsopties:
 iDeal, creditcard, Bancontact & Giropay
Opmerkingen:
 Onze vintage producten vallen onder de 0% BTW margeregeling
Vragen?
 Vul het contactformulier in, mail naar info@weberxvanrijn.nl of stuur een DM op Instagram @weberxvanrijn
Shipping
Free doorstep delivery within the Netherlands & Belgium.

For European/worldwide shipping please check our shipping info

Returns
Online purchases can be returned within 14 days, please check our return info and/or terms & conditions for more information.
Packed in recycled materials
BLUE PASTOE A'DAMMER CABINET