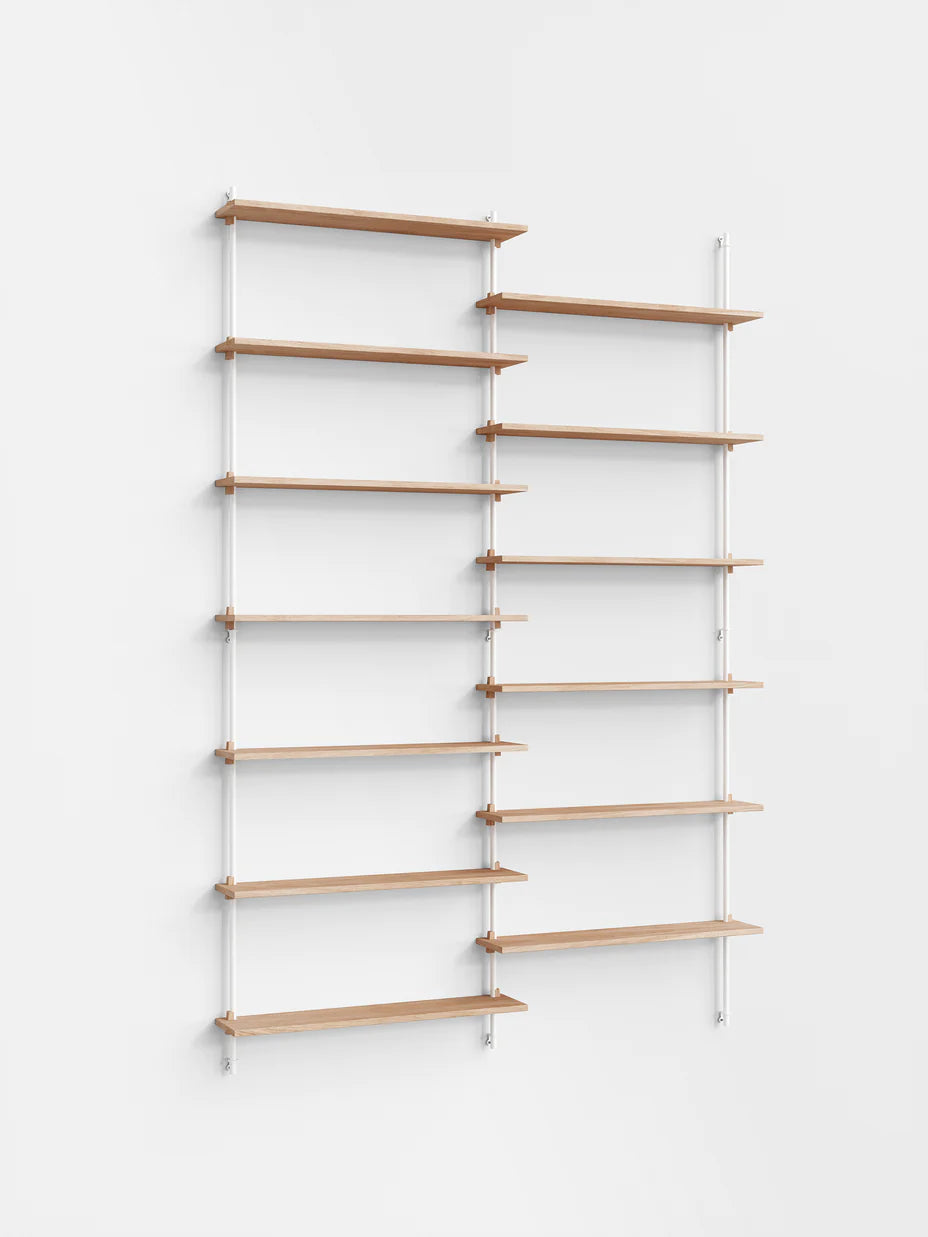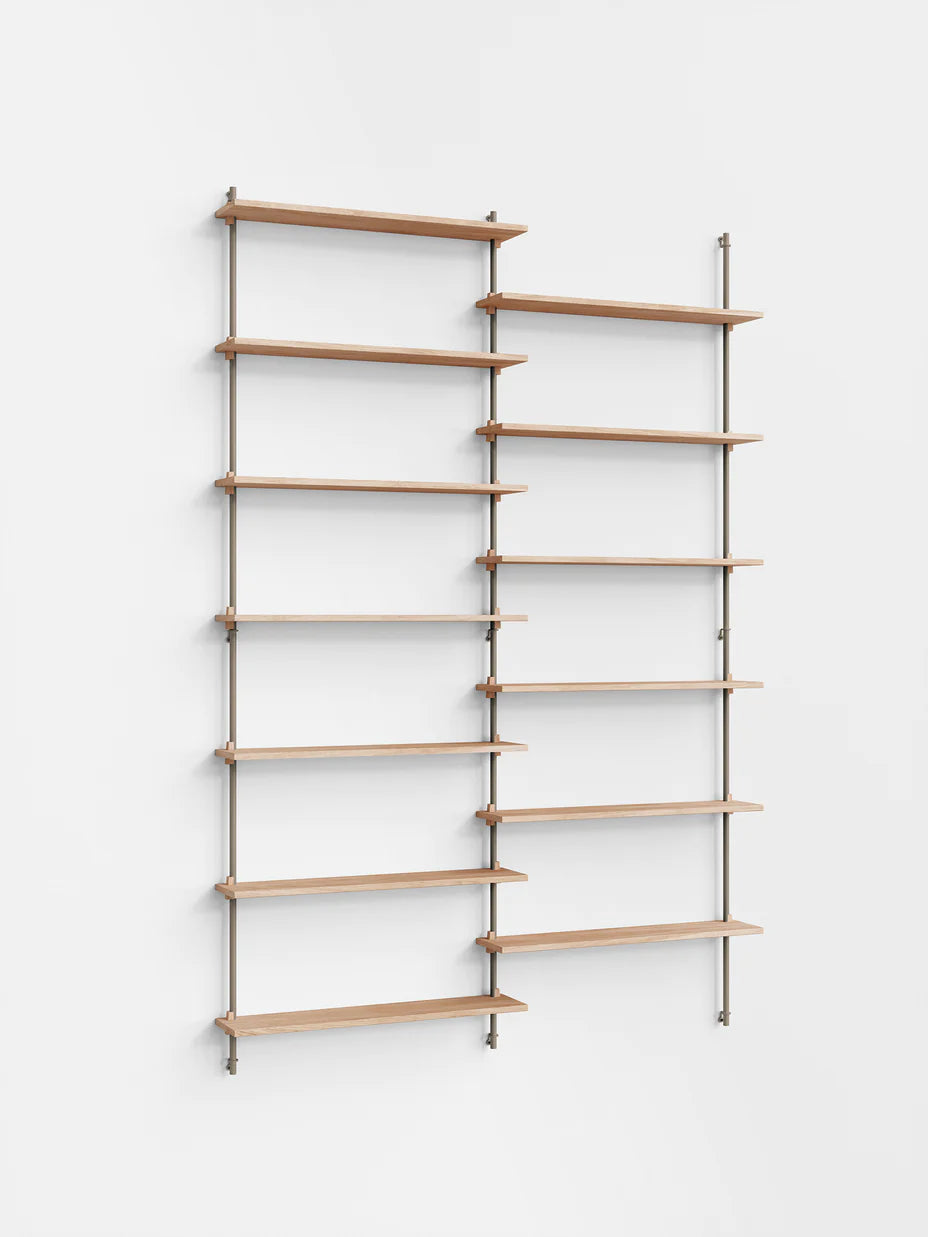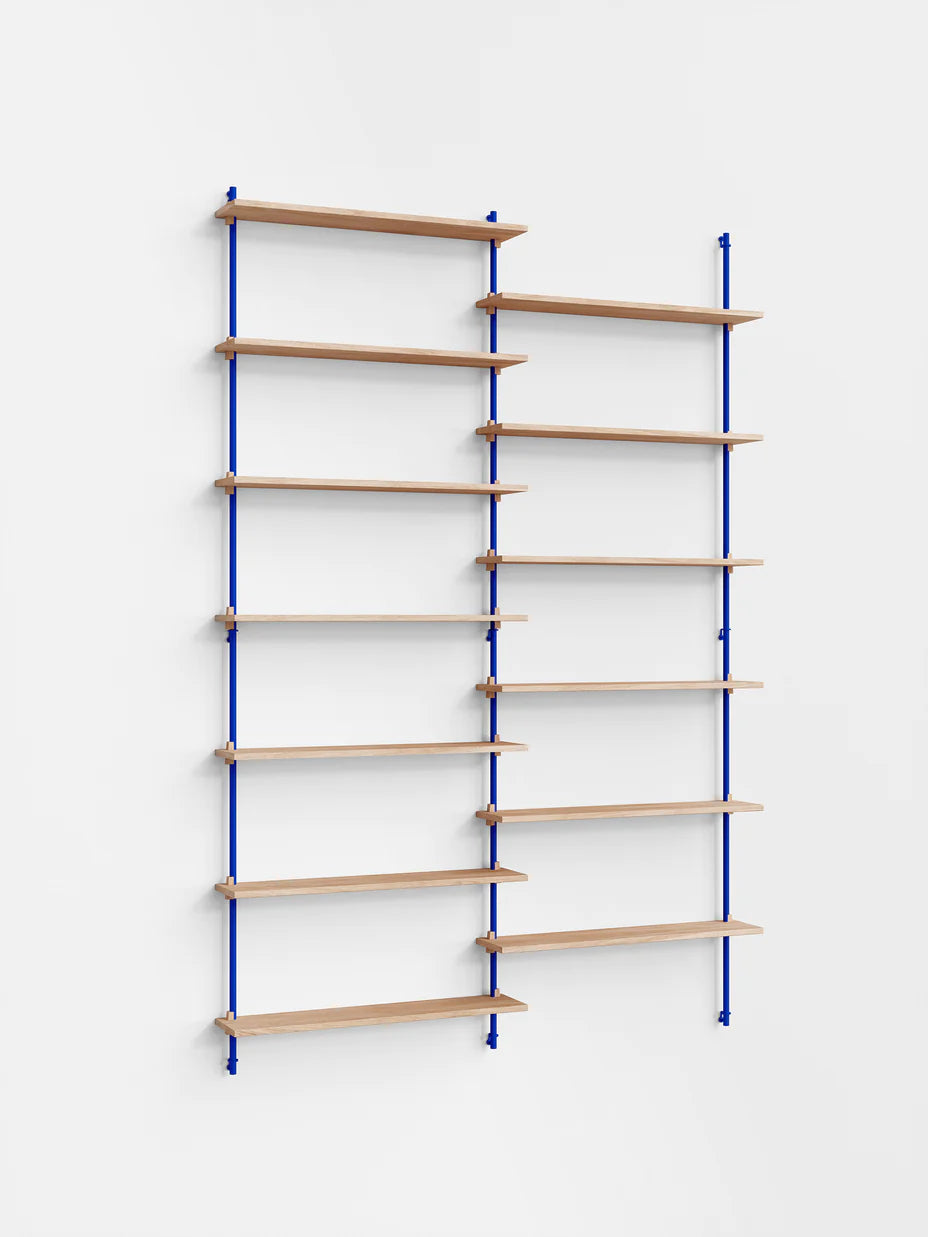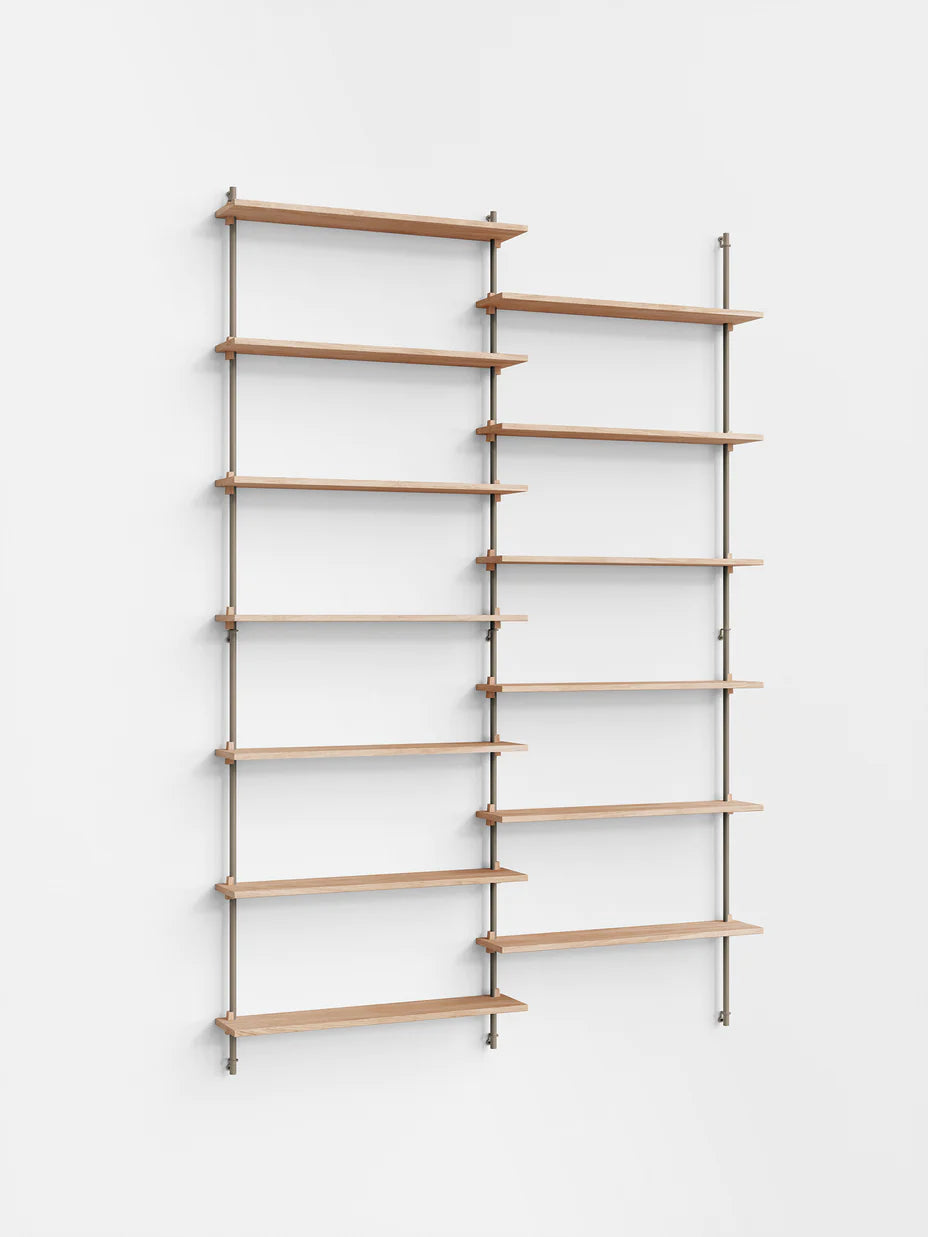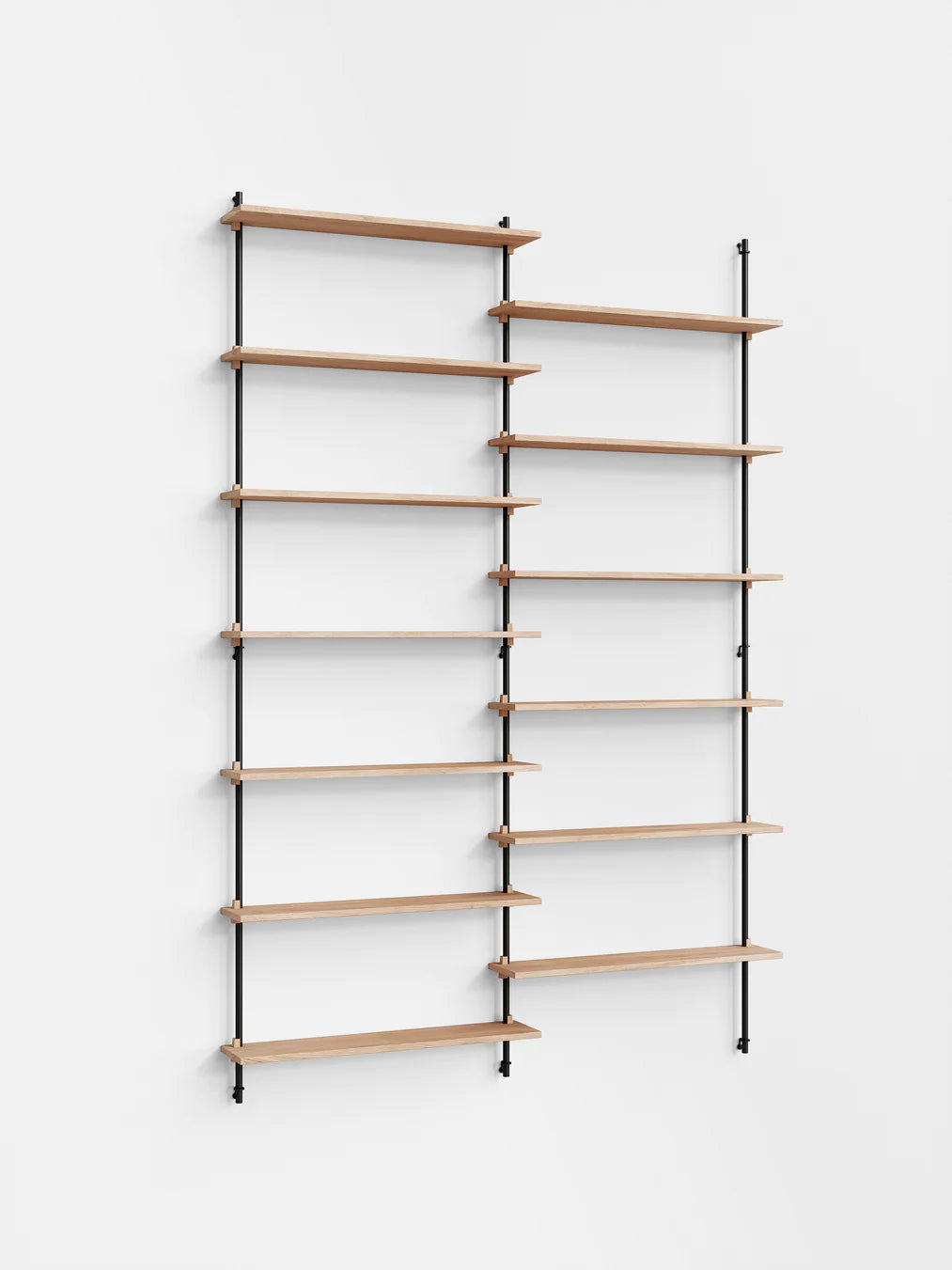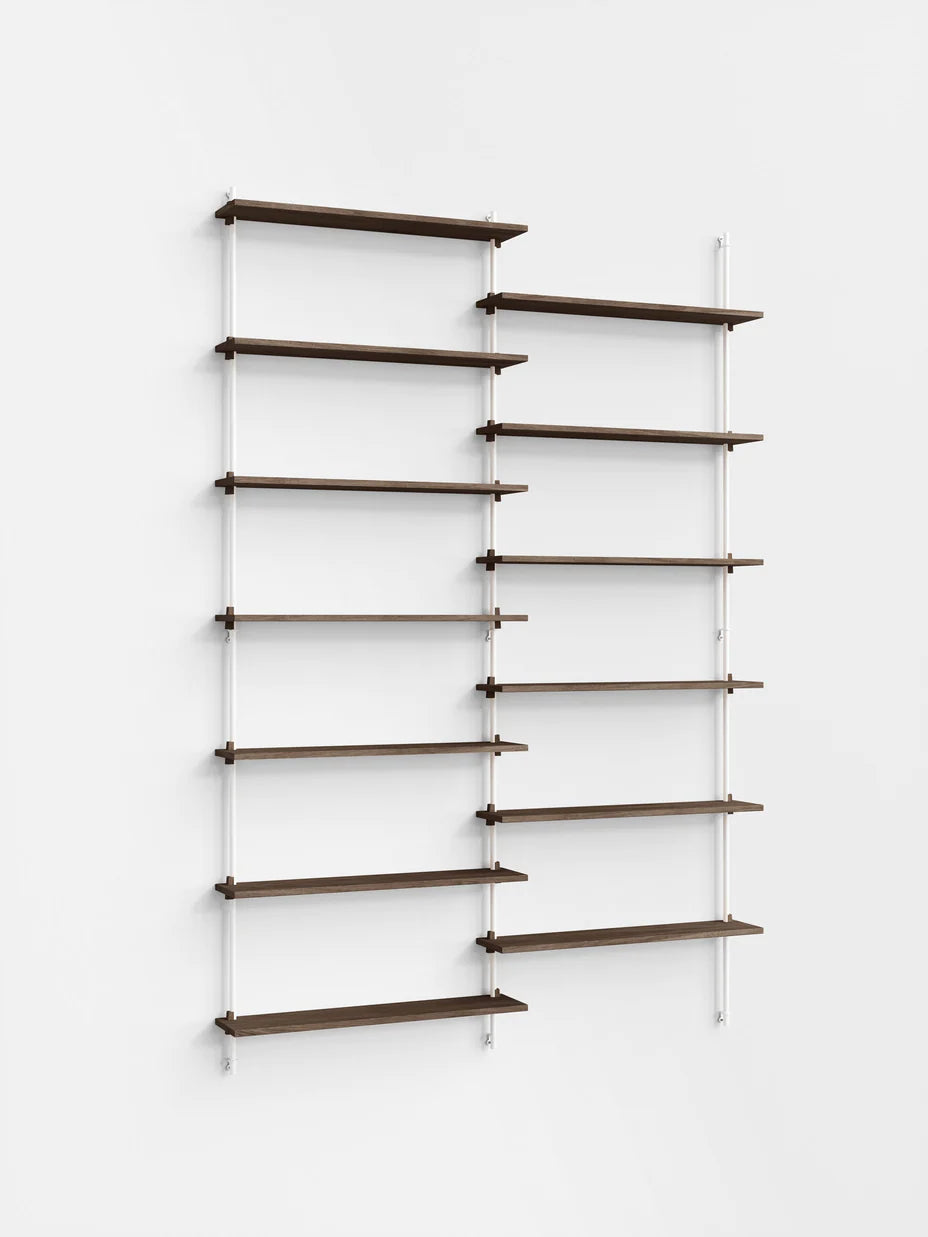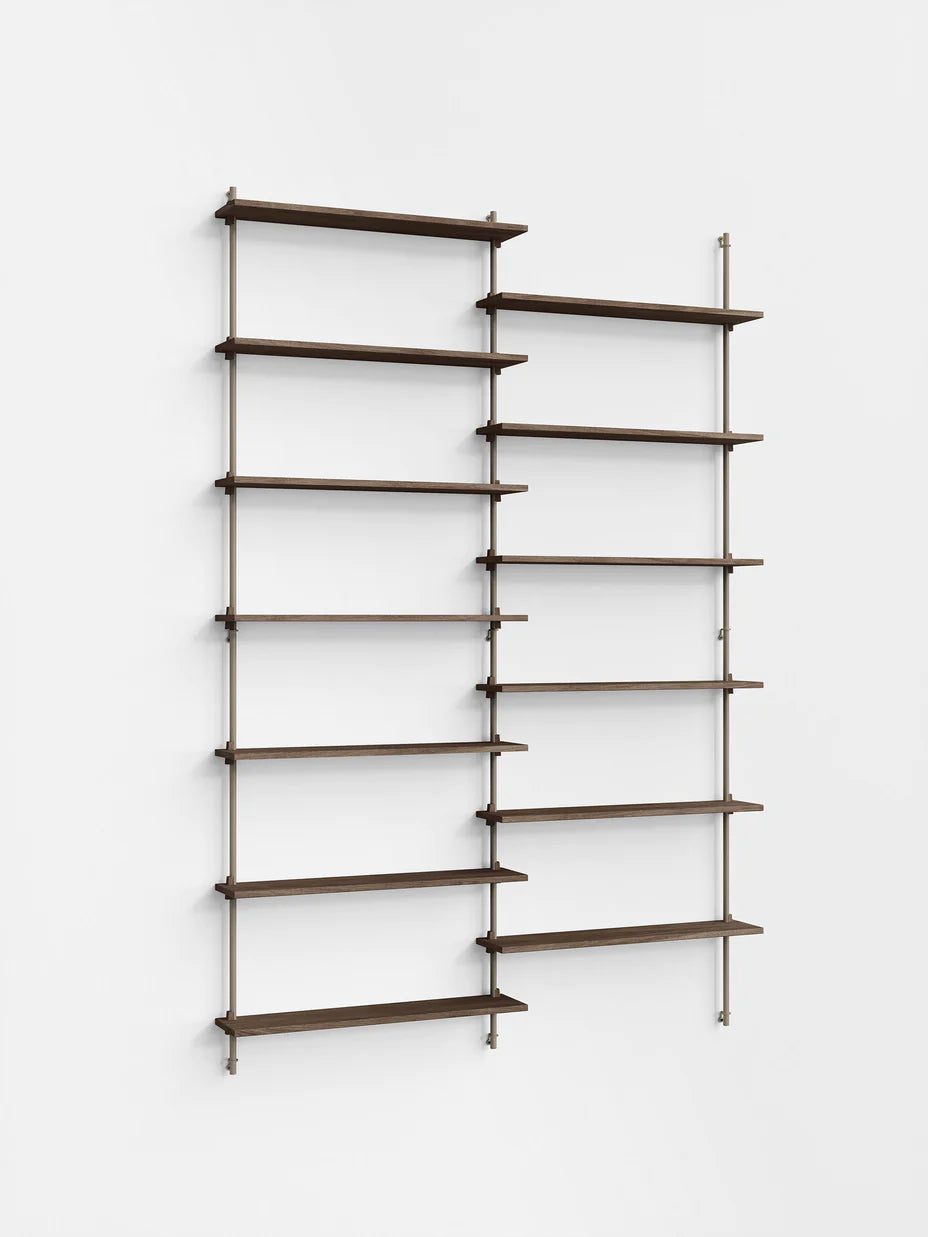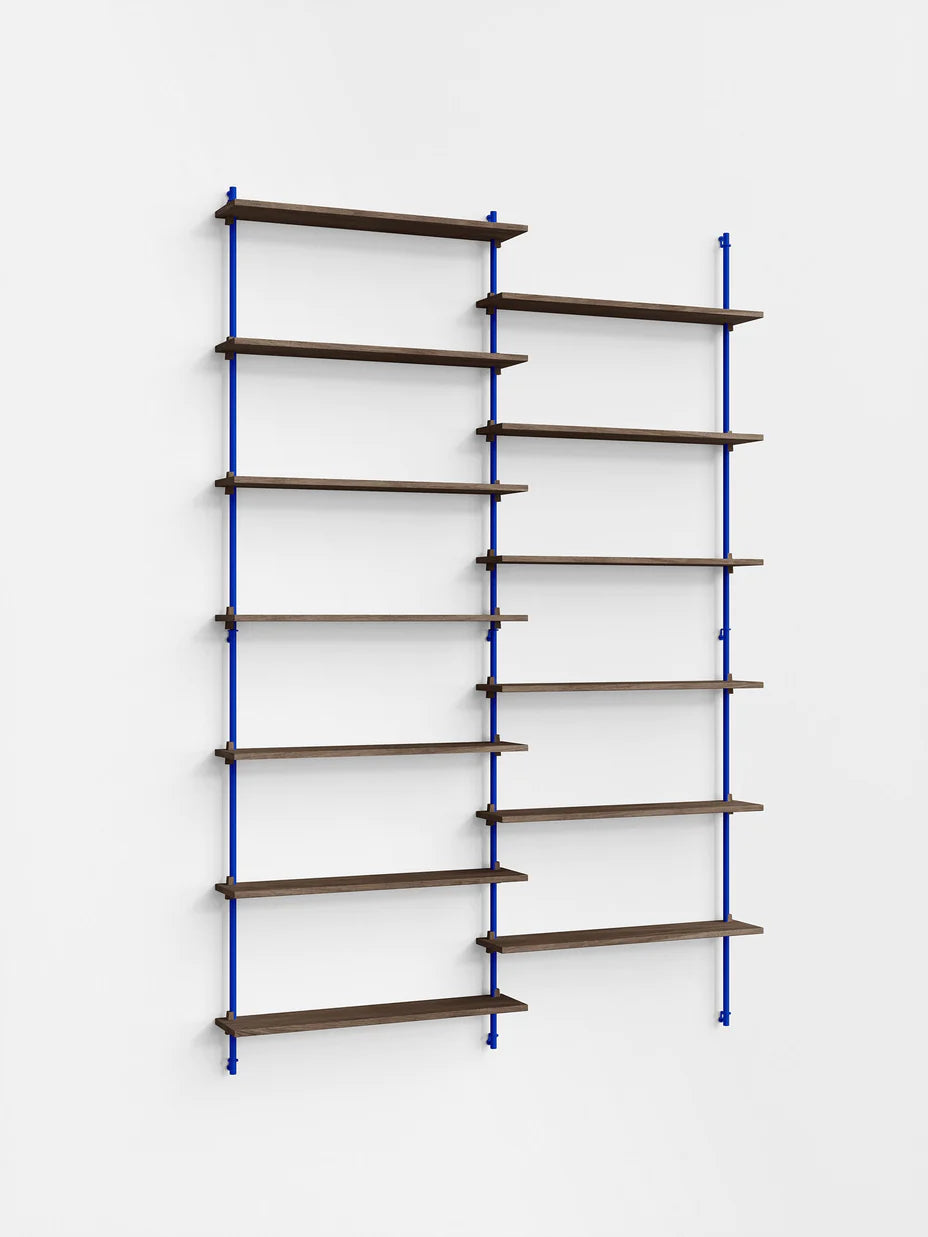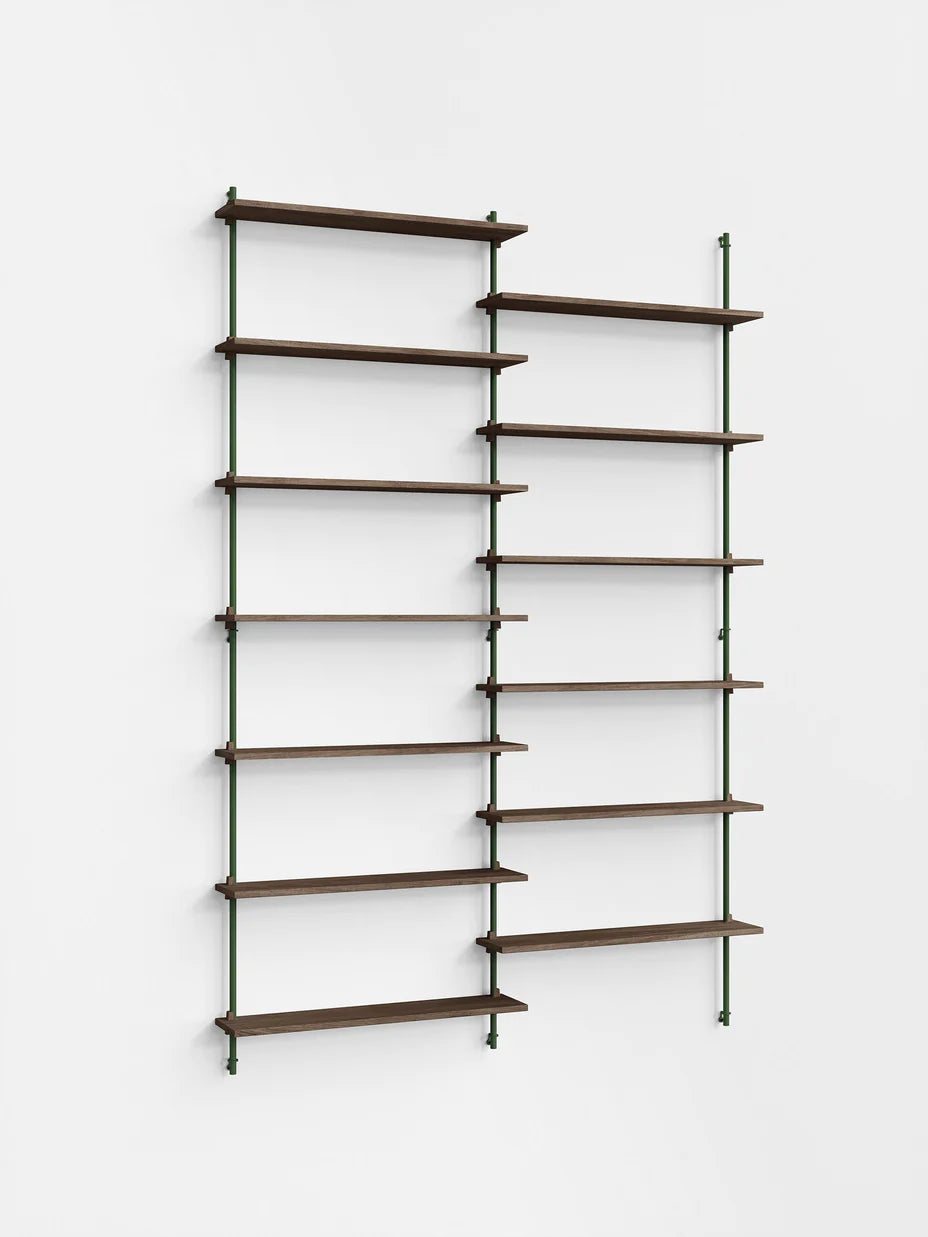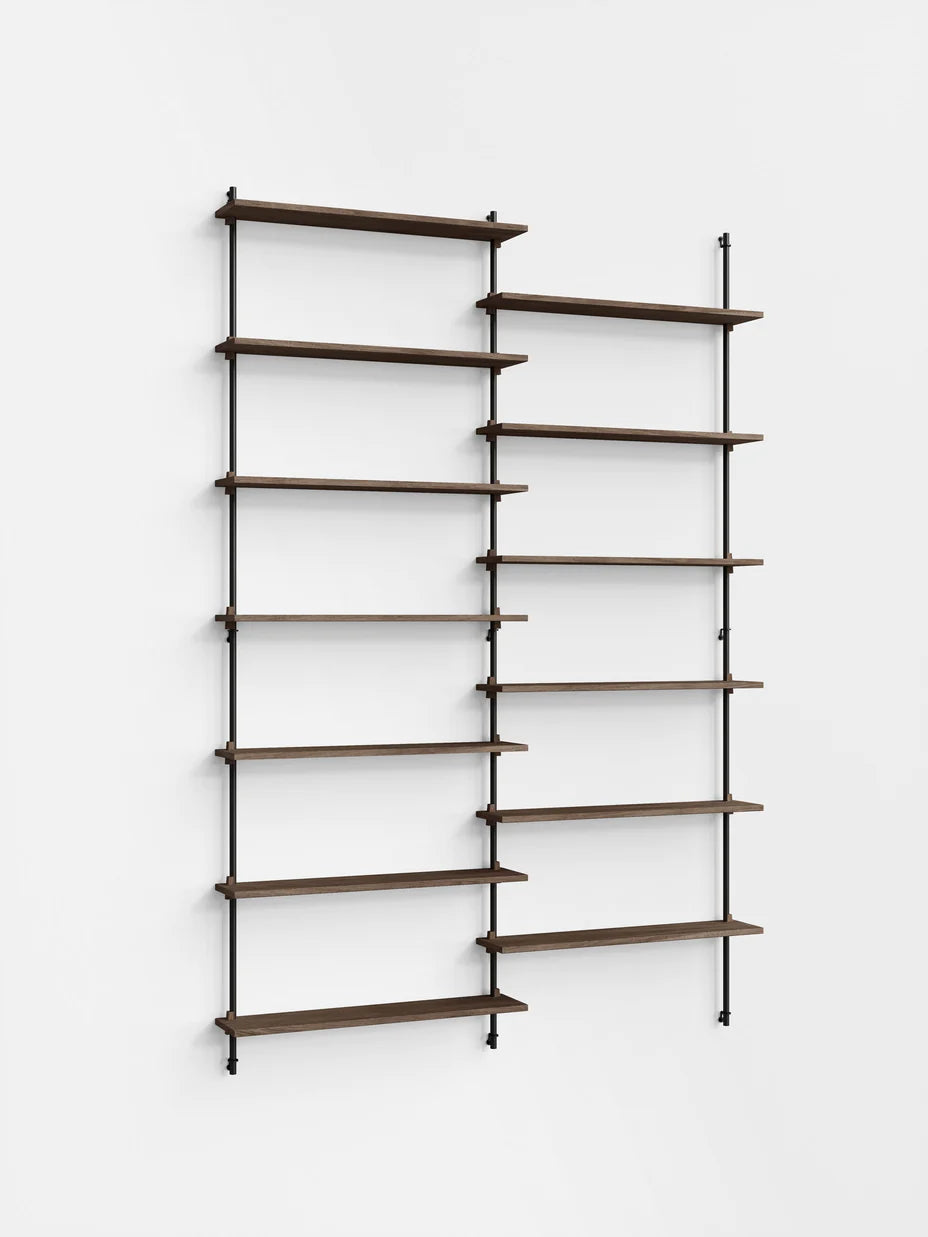 MOEBE WALL SHELVING WS.230.2 (MORE COLORS)
Description

Product info

Shipping
The MOEBE Wall Shelving System is designed for your narrow hallway, spacious living room and small kitchen corner. Build as tall and wide as you like. Easily adjust the shelves to any height. Suitable for any space and any wall.Because the Wall Shelving System is entirely built from individual parts made from high quality sustainable materials, it is highly customizable and can be built according to your needs. This also means that its a very durable piece of furniture. You can easily replace or add parts without having to replace a whole piece of furniture and it can be taken apart very easily, making it easy to move or store. The Wall Shelving System is designed to last a lifetime.

For now we've made it easy for you and we've added pre-built sets to the online store only. We will add all individual parts to soon, making it possible to build your own shelving.
*Even in the pre-built sets, the shelves and add-ons can be placed at any height. Simply slide the parts to the height or angle of your liking and install the wedges from below. 
*Wall shelving is mounted to the wall at both the top, bottom and at every leg interval. The wall fixing is first secured into the wall. With the end bolt then locking the wall fixing and leg together.
Measurements
230 x 162 x 17,5 cm (H x W x D)

Available in various colors
Natural oak or smoked oak shelves combined with white, black, pine green, deep blue or warm beige legs or all white and all black legs

Materials Natural oiled oak / Smoked oak / White PU paint / Black stained oak and powder coated steel.

Sustainably produced by MOEBE in Europe
Stock
Most sustainable brands produce consciously and keep small stocks to prevent overproduction.

Shipping
This item will be shipped directly from the warehouse to your home by a logistics partner. 
The estimated delivery time for this product is 2-5 working days.
We do not offer next day delivery, because good things take time.

Returns
Online purchases can be returned within 14 days, please check our return info and/or terms & conditions for more information.
EU Ecolabel, FSC® and PEFC® certified
Sustainable & local production
Flat packed & plastic free shipping
About this sustainable brand
We carry this contemporary design brand because of its dedication to sustainability working under the EU Ecolabel®. All wood is European, MOEBE is a FSC® and PEFC® certified brand. Their designs are made to function and made to last, with nothing left unthought and nothing added without meaning. The modular designs make them easy to repair: spare parts are available for all designs, only the piece that is broken has to be replaced rather than the product as a whole. Production is as local as possible: 40% in country of origin Denmark and a total of 95% of production in Europe. Their packaging is cardboard based (thus recyclable) and optimized for transport to reduce shipping footprint.
MOEBE WALL SHELVING WS.230.2 (MORE COLORS)