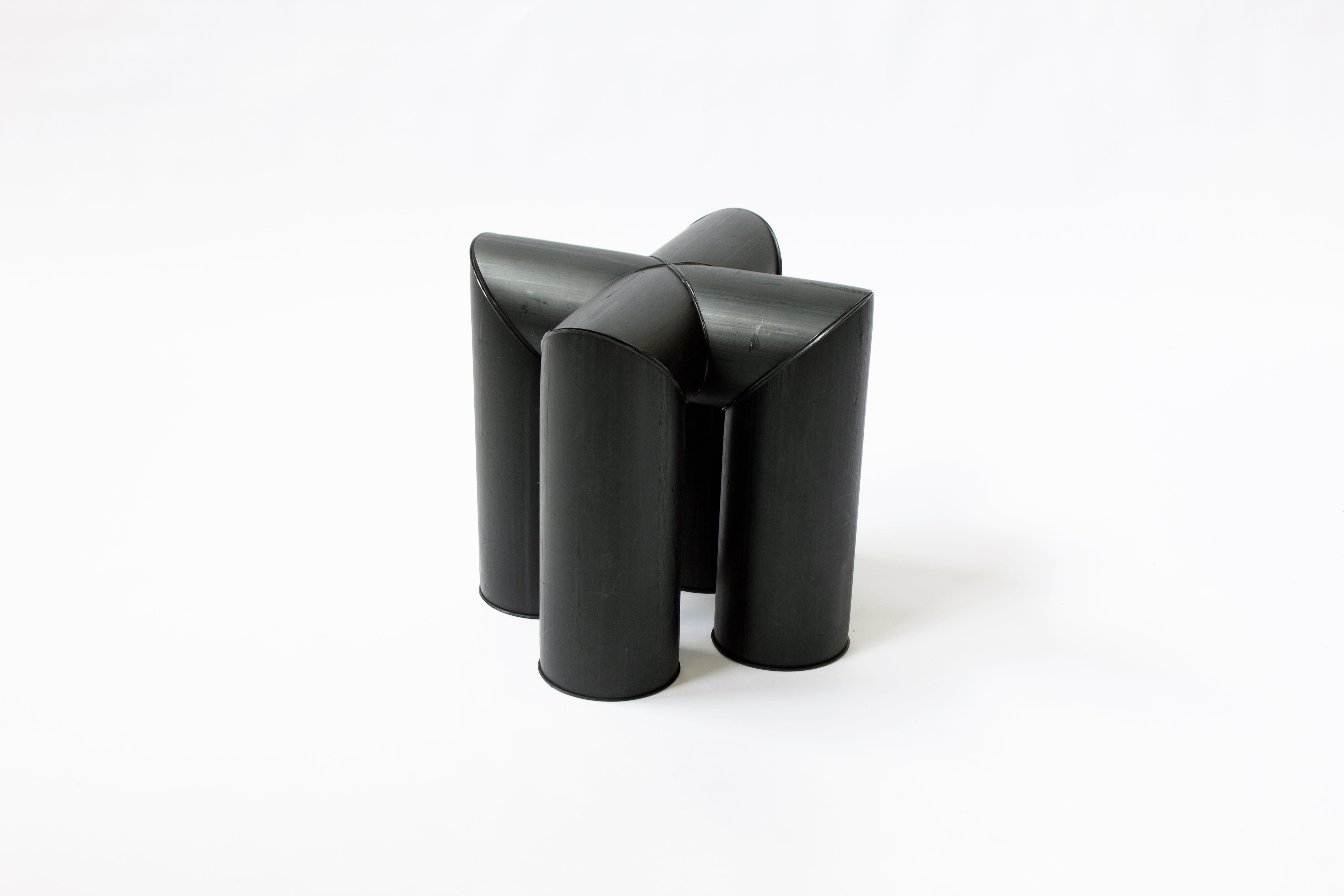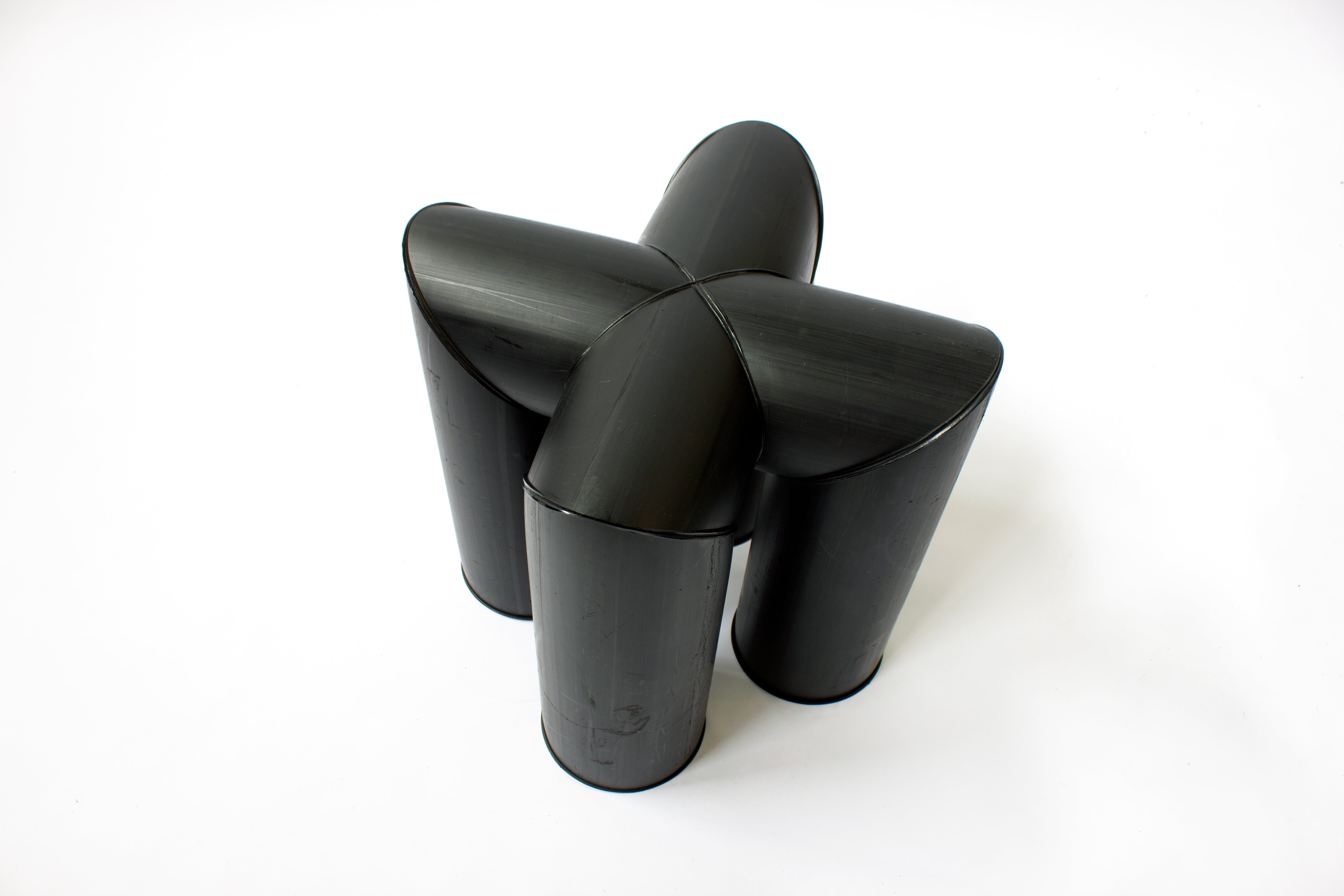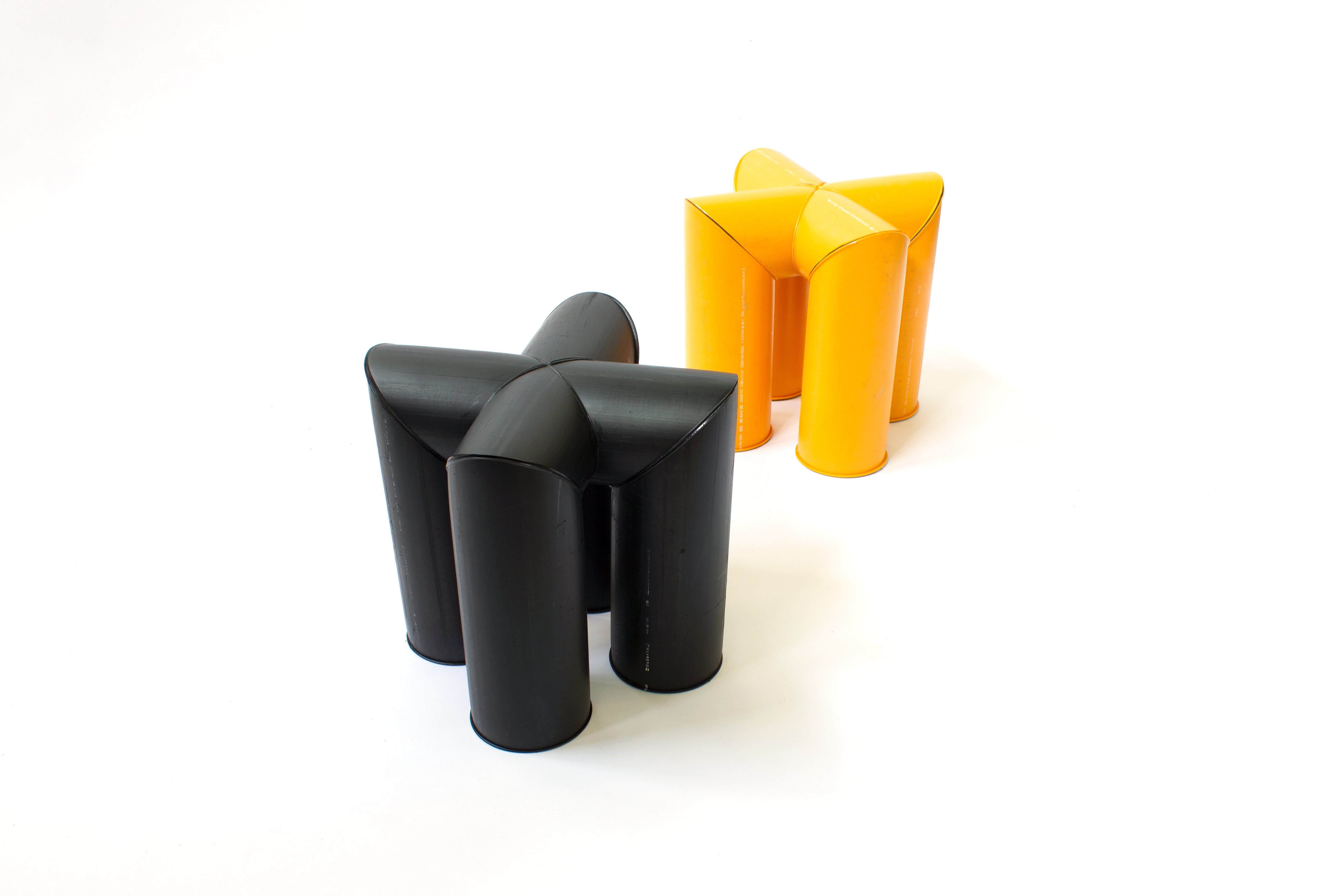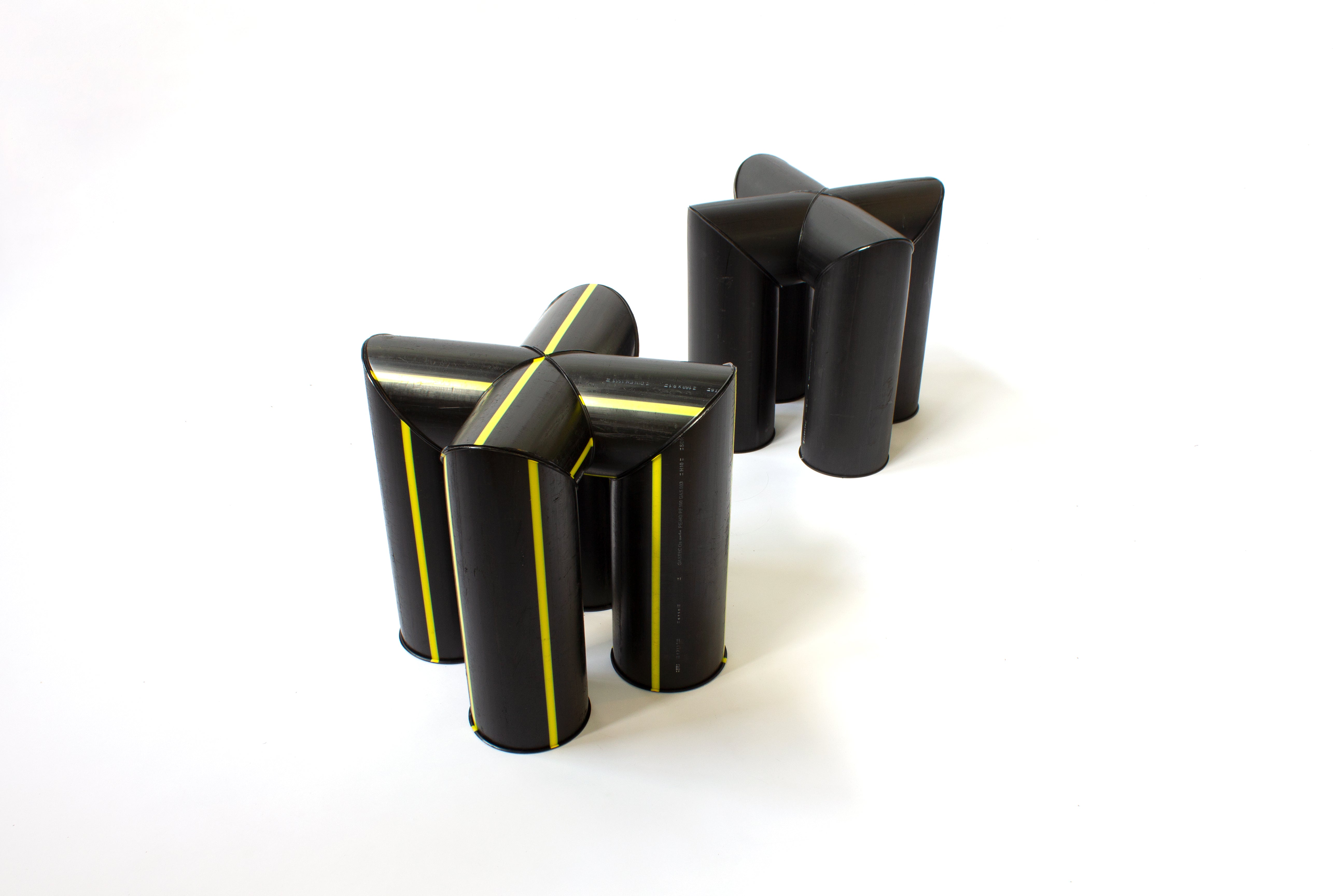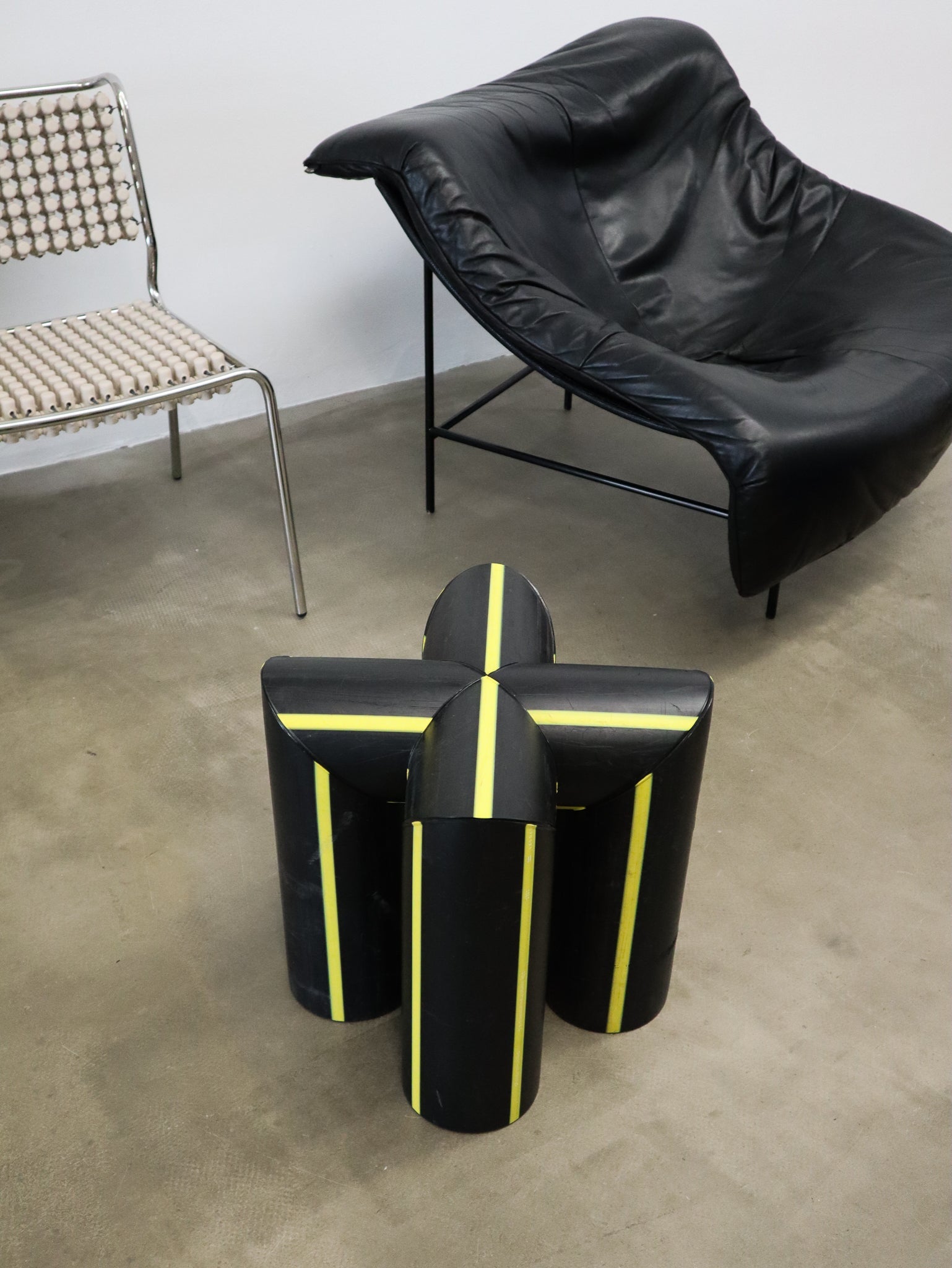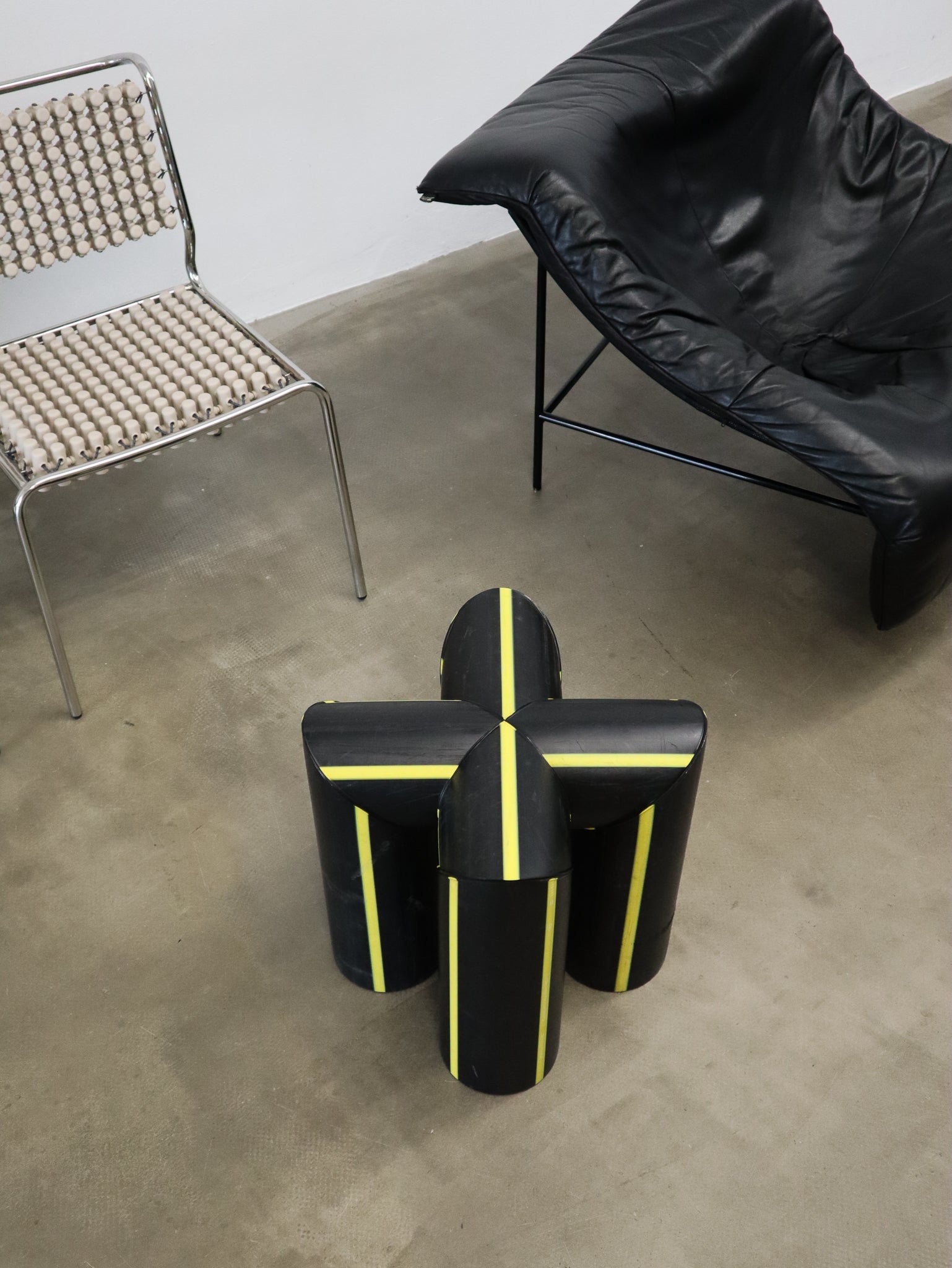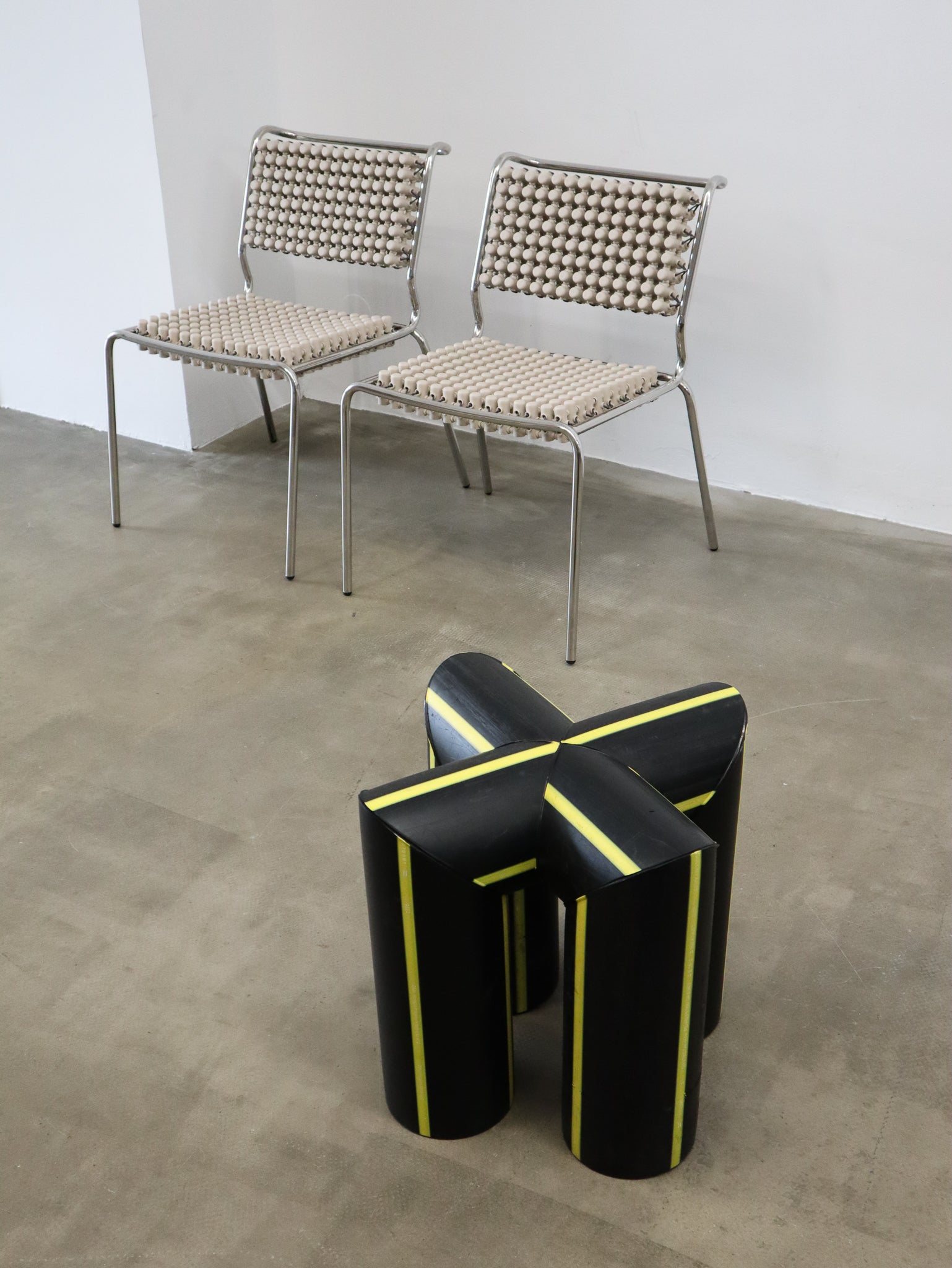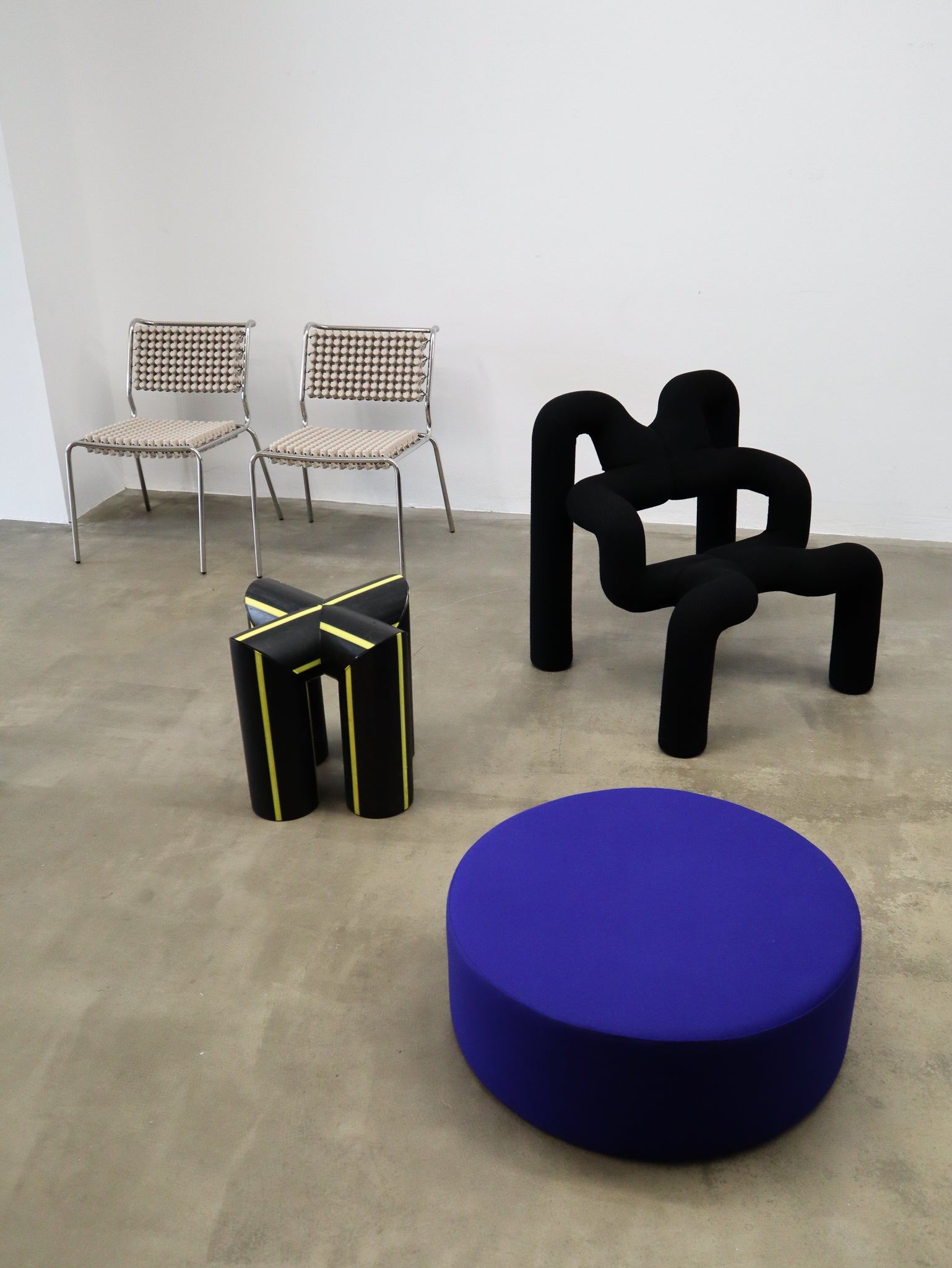 HDPE STOOL BY RIK VAN VEEN (BLACK)
Description
: 
The HDPE stool is part of an ongoing series of objects made from plastic pressure pipe off-cuts found at local construction sites. The individual pieces were joined using heat fusion, eliminating the need for adhesives or mechanical fasteners and making the stool fully recyclable.
Showroom opening hours are Saturday from 12 - 5pm on (other days by appointment).
Colors: The HDPE stool is available in black/yellow, black and pencil (yellow)
Designer / producer: HDPE Stool, Rik van Veen, 2021.
Rik van Veen is a Rotterdam based designer working with recycled plastic. He's a trained mechanical engineer and studied product design at the Willem de Kooning Academy in Rotterdam, where he graduated in 2014. After some years of developing products for others, Rik started his own studio in 2021.
Style: Contemporary design, sustainable design
Dimensions: 40cm wide x 40cm deep x 46cm high
Lead time: This is a small stock/made to order, handmade item and might take up 4 weeks to produce when not in stock.
Shipping: Free doorstep delivery within the Netherlands & Belgium, for European/worldwide shipping please check our shipping info
Returns: Online purchases can be returned within 14 days, please check our return info and/or terms & conditions for more information.

HDPE STOOL BY RIK VAN VEEN (BLACK)