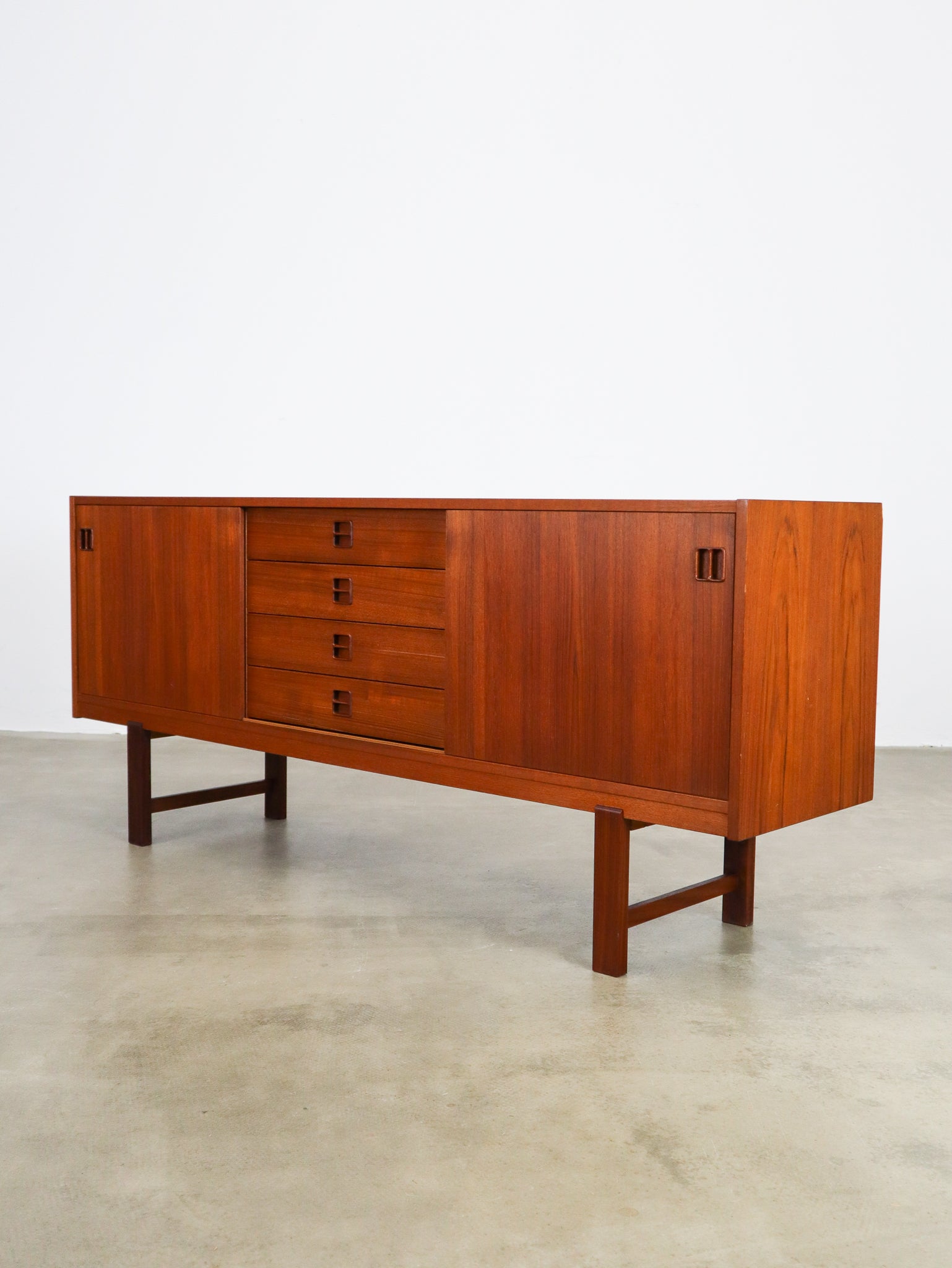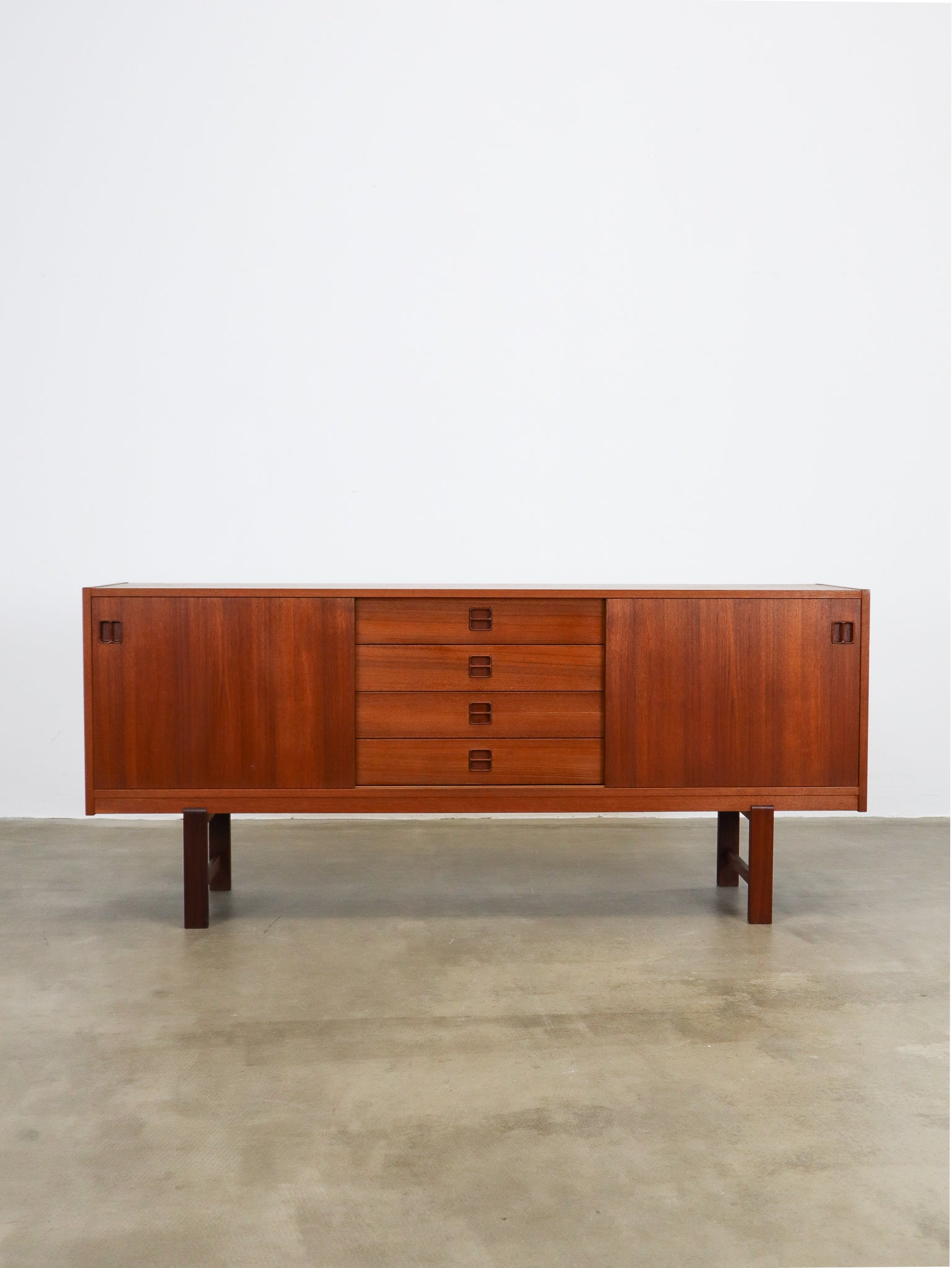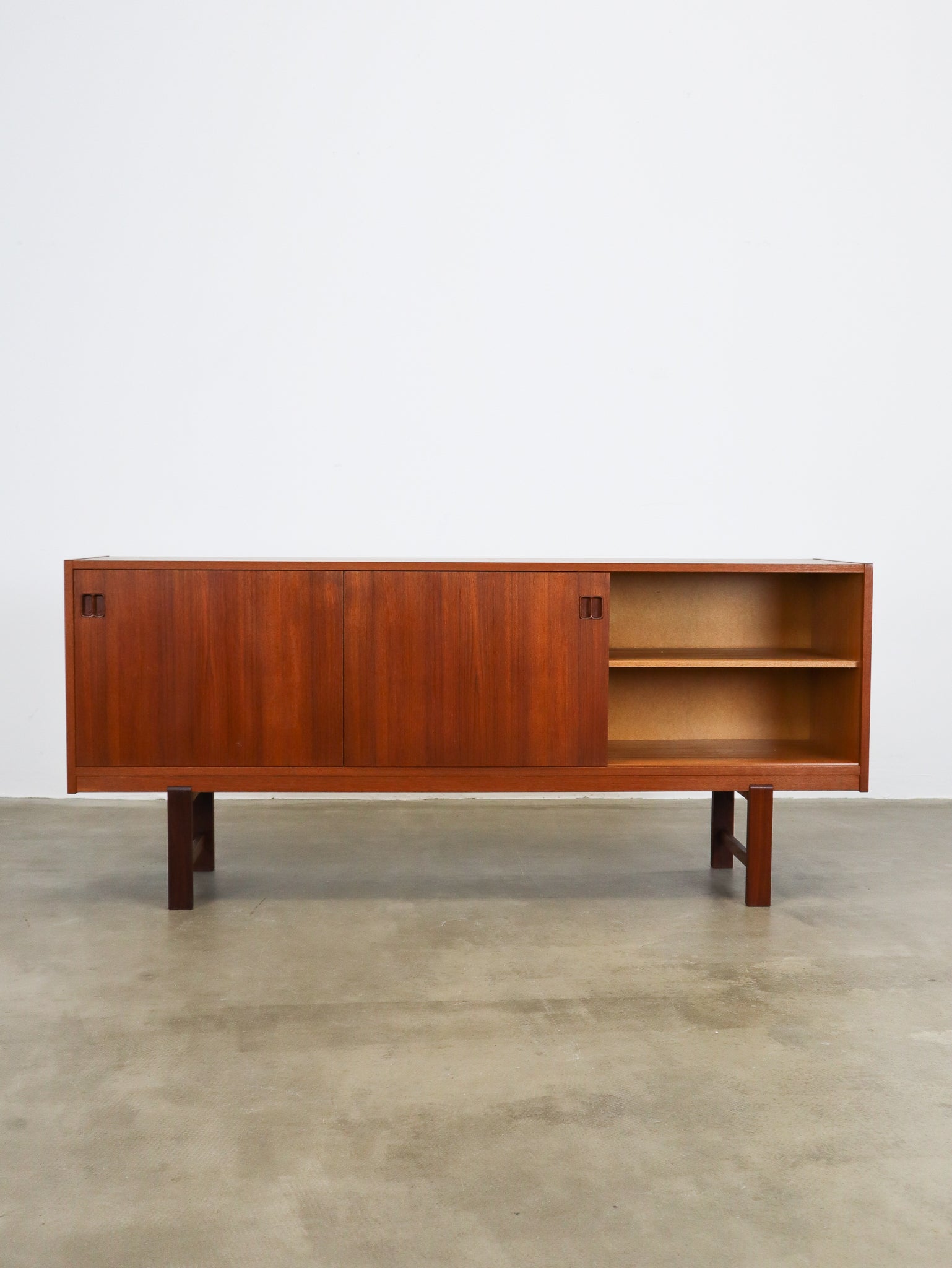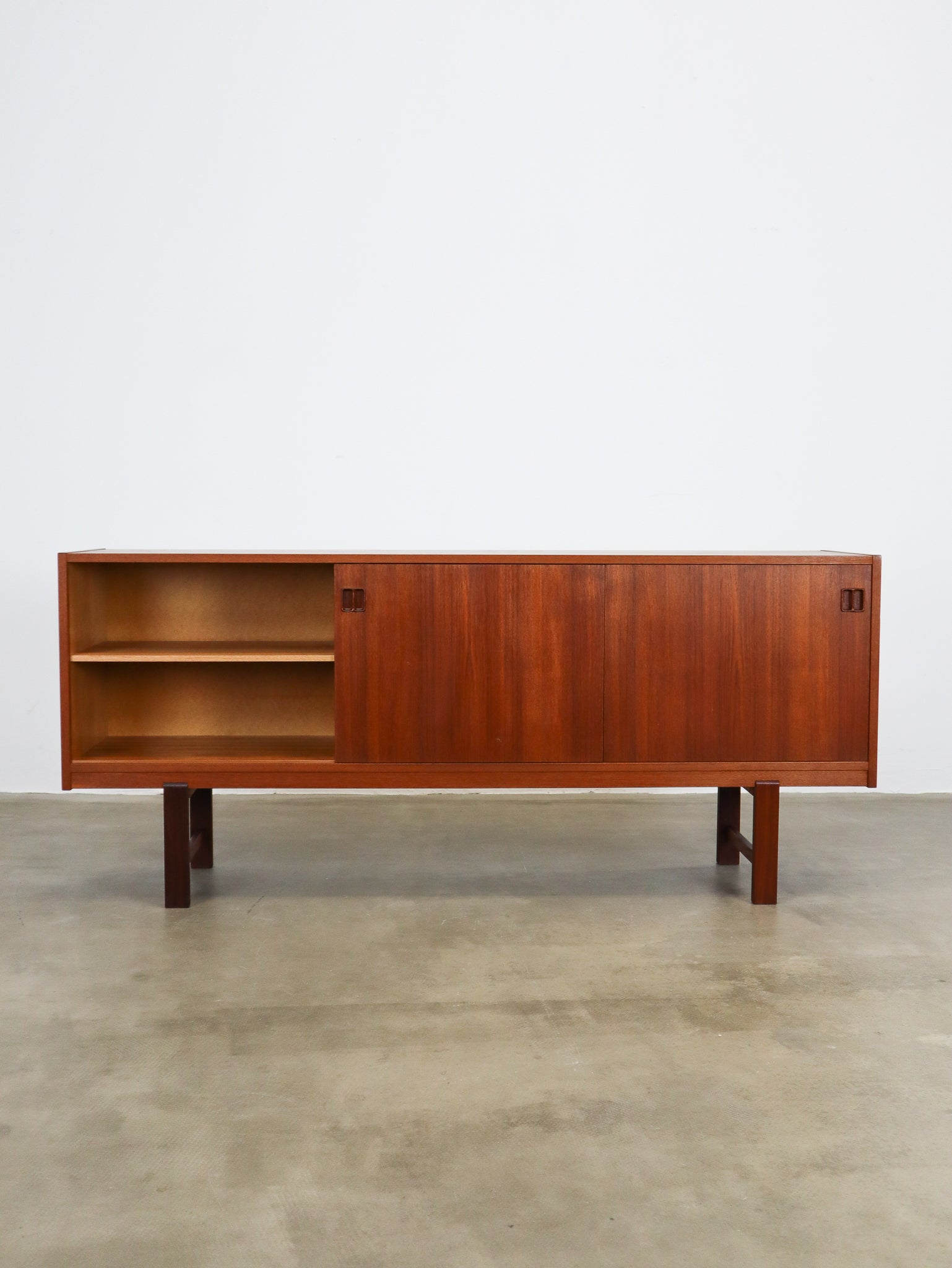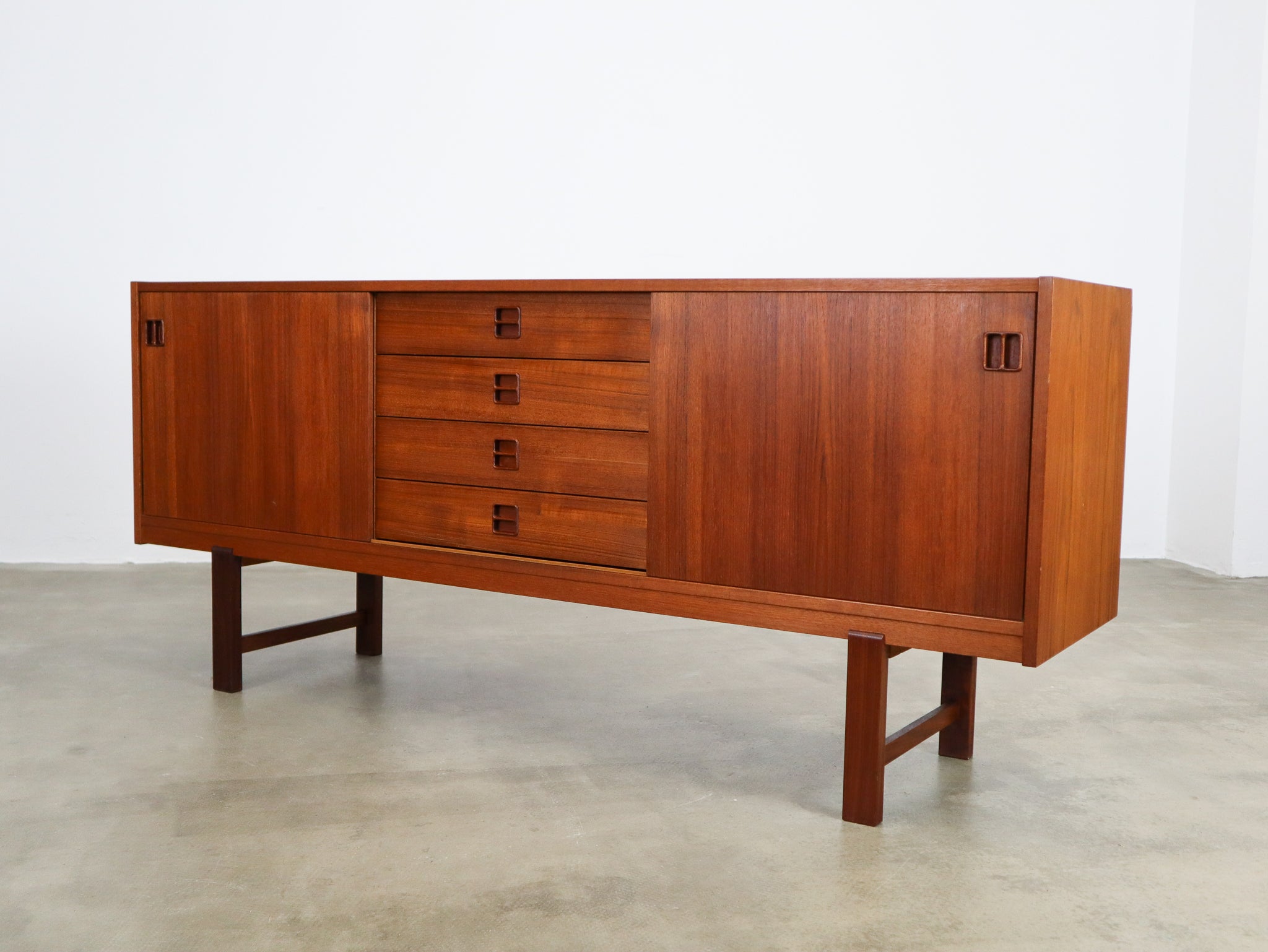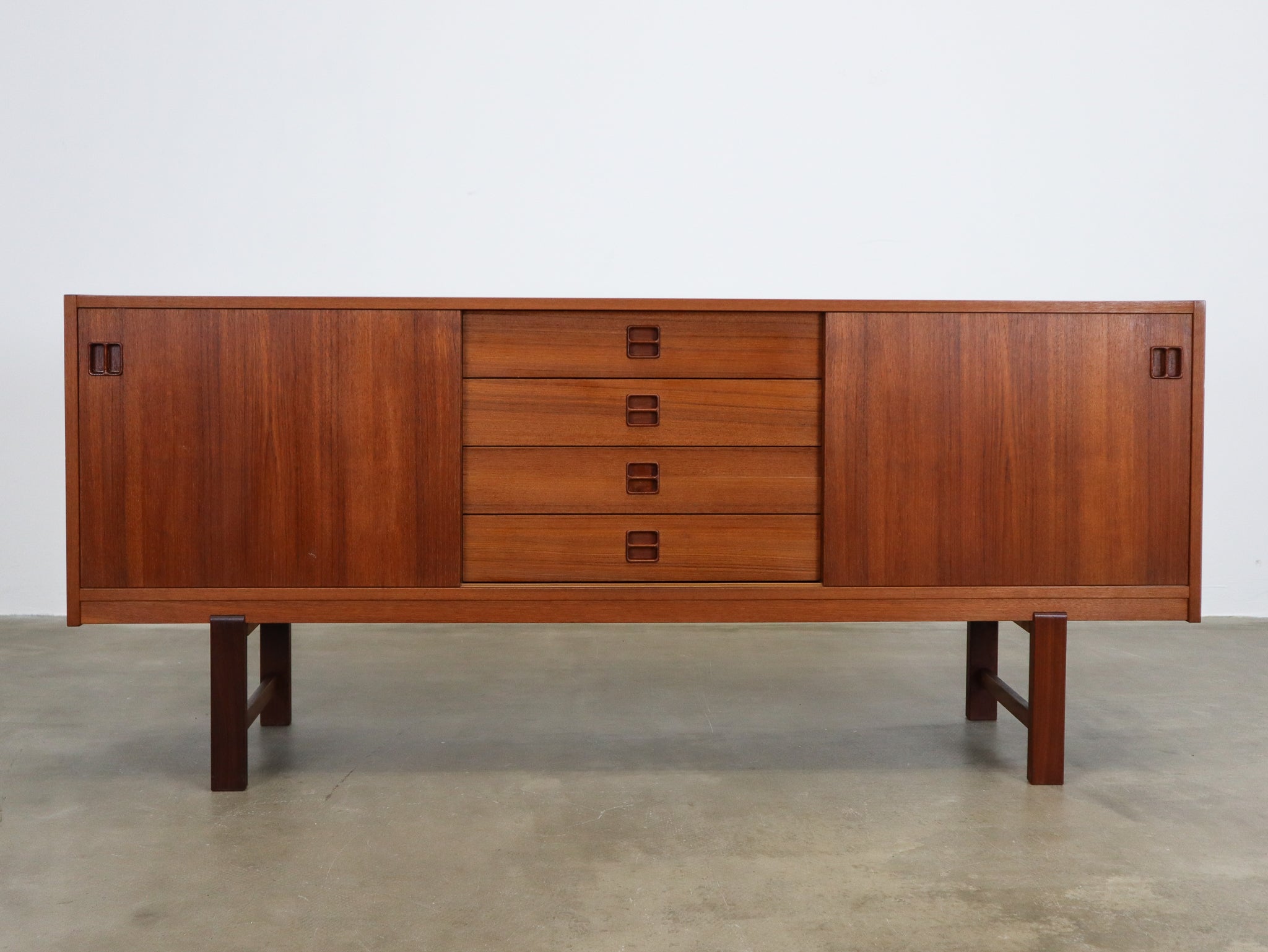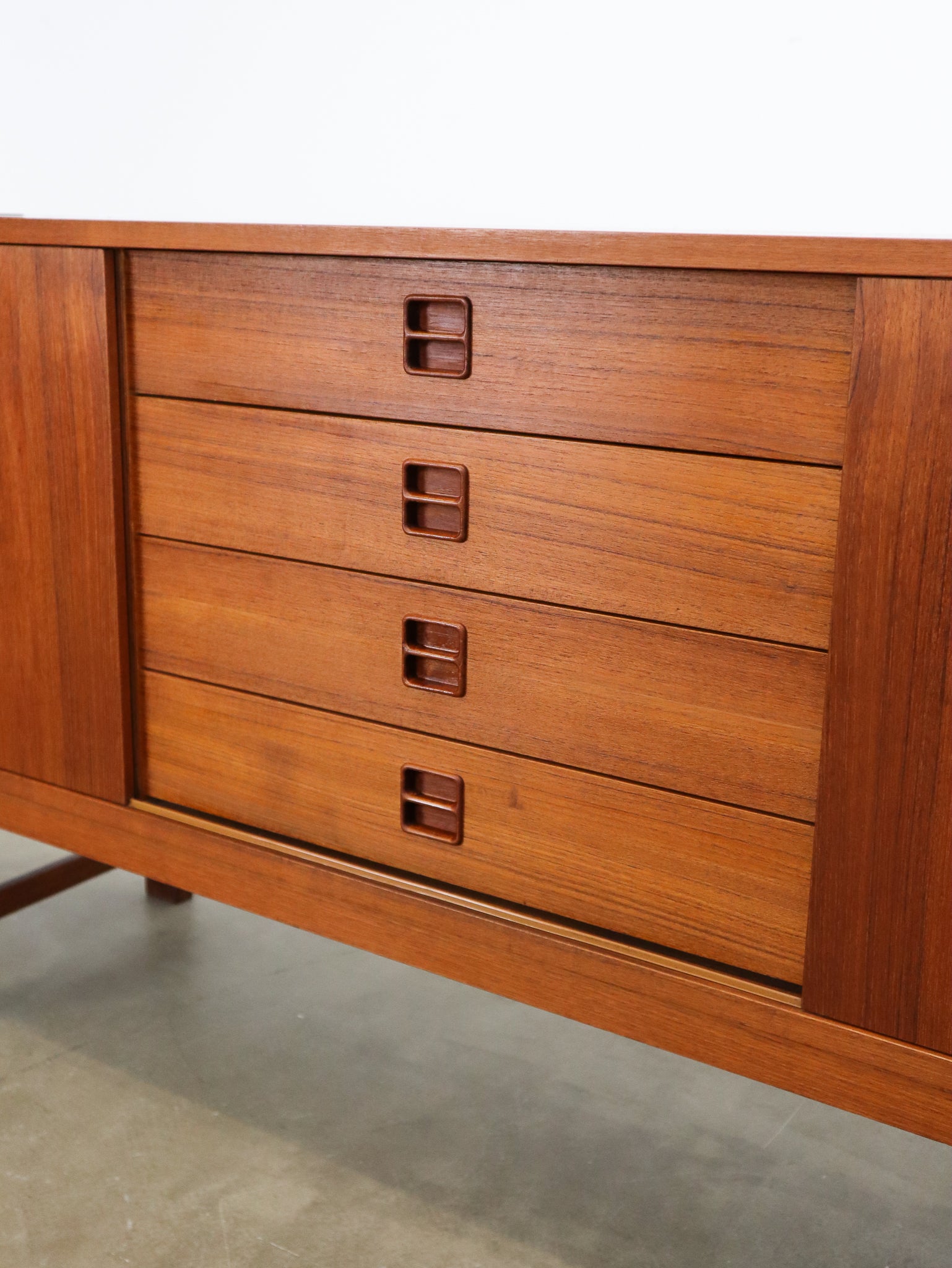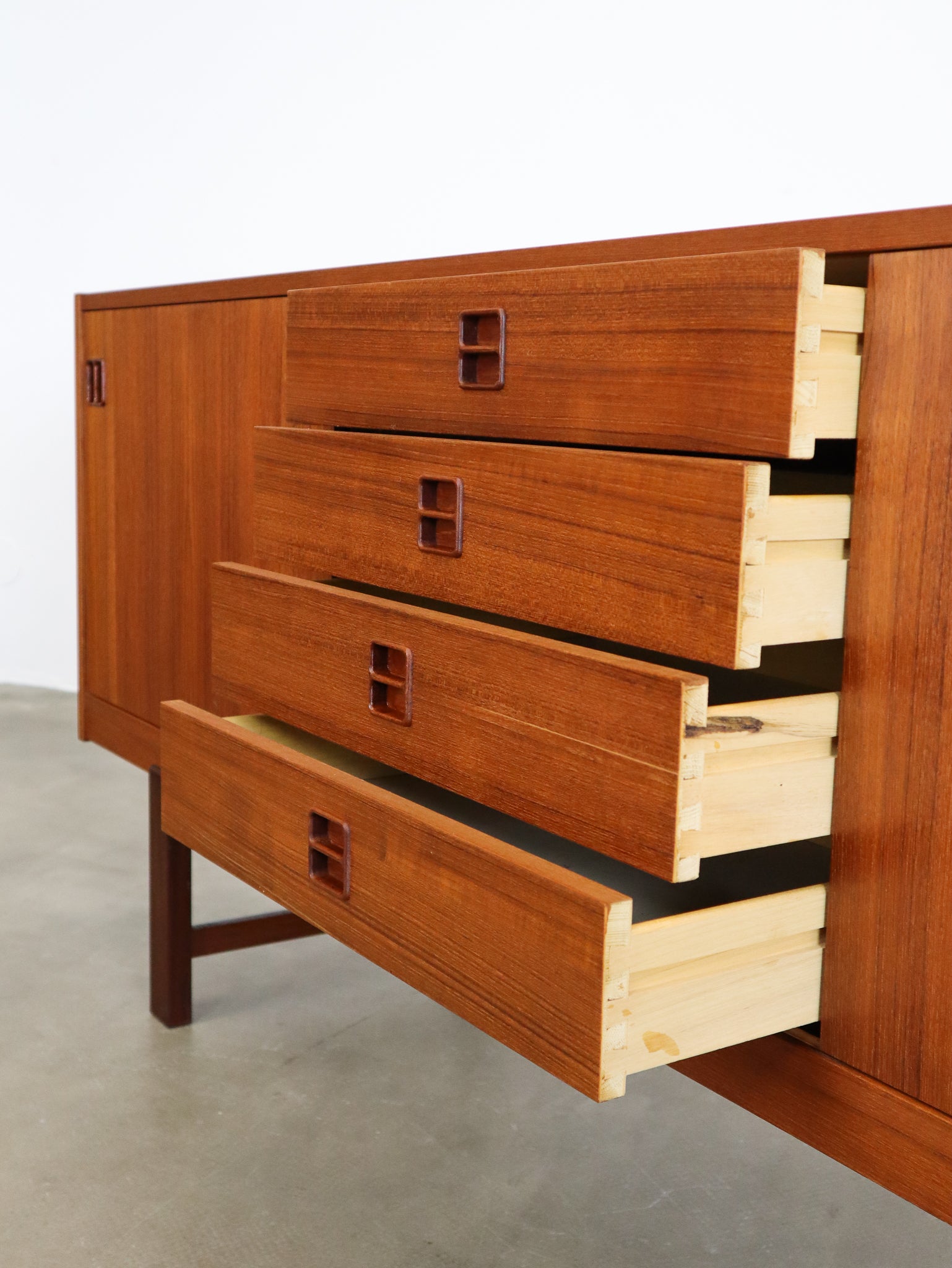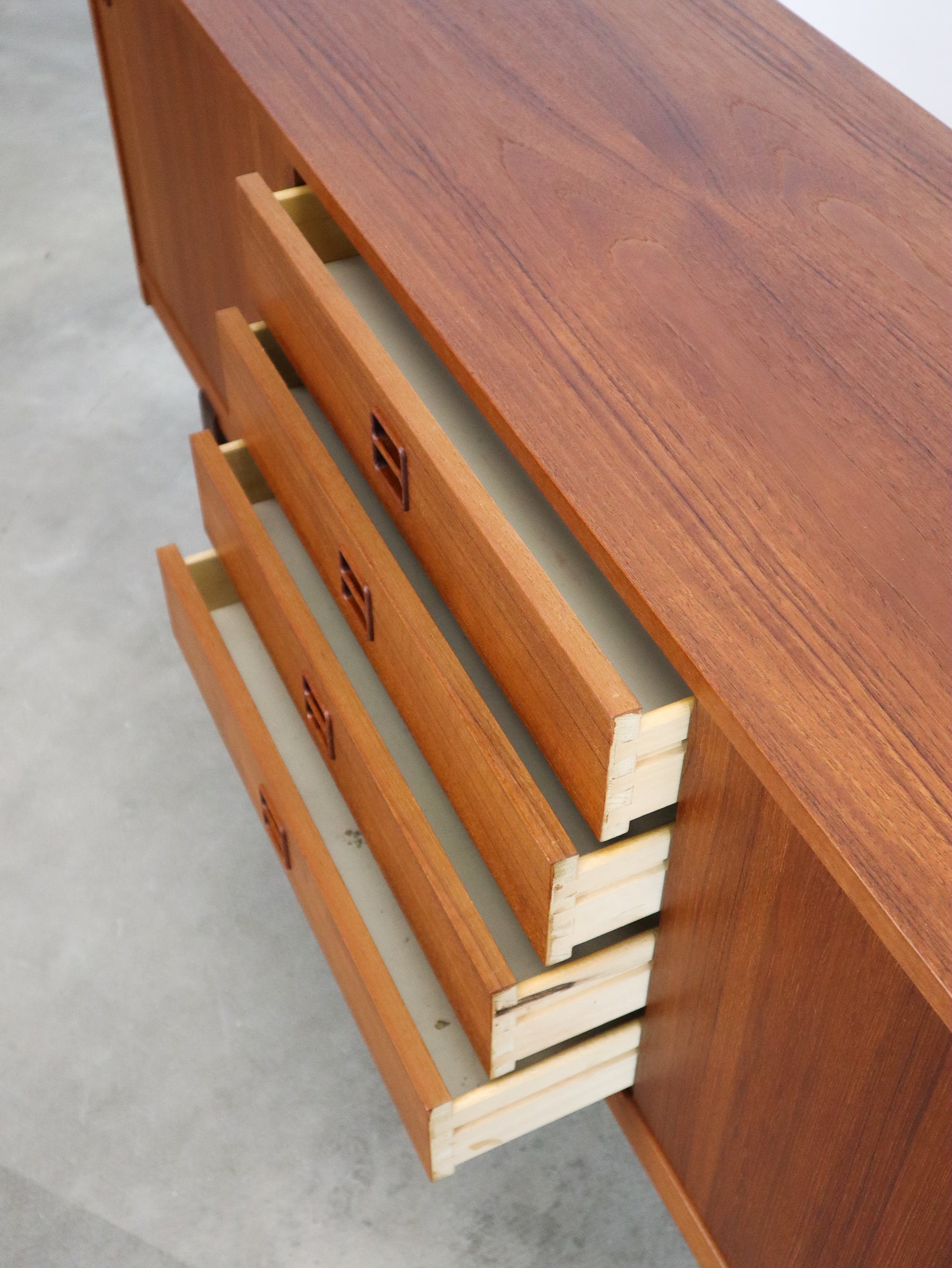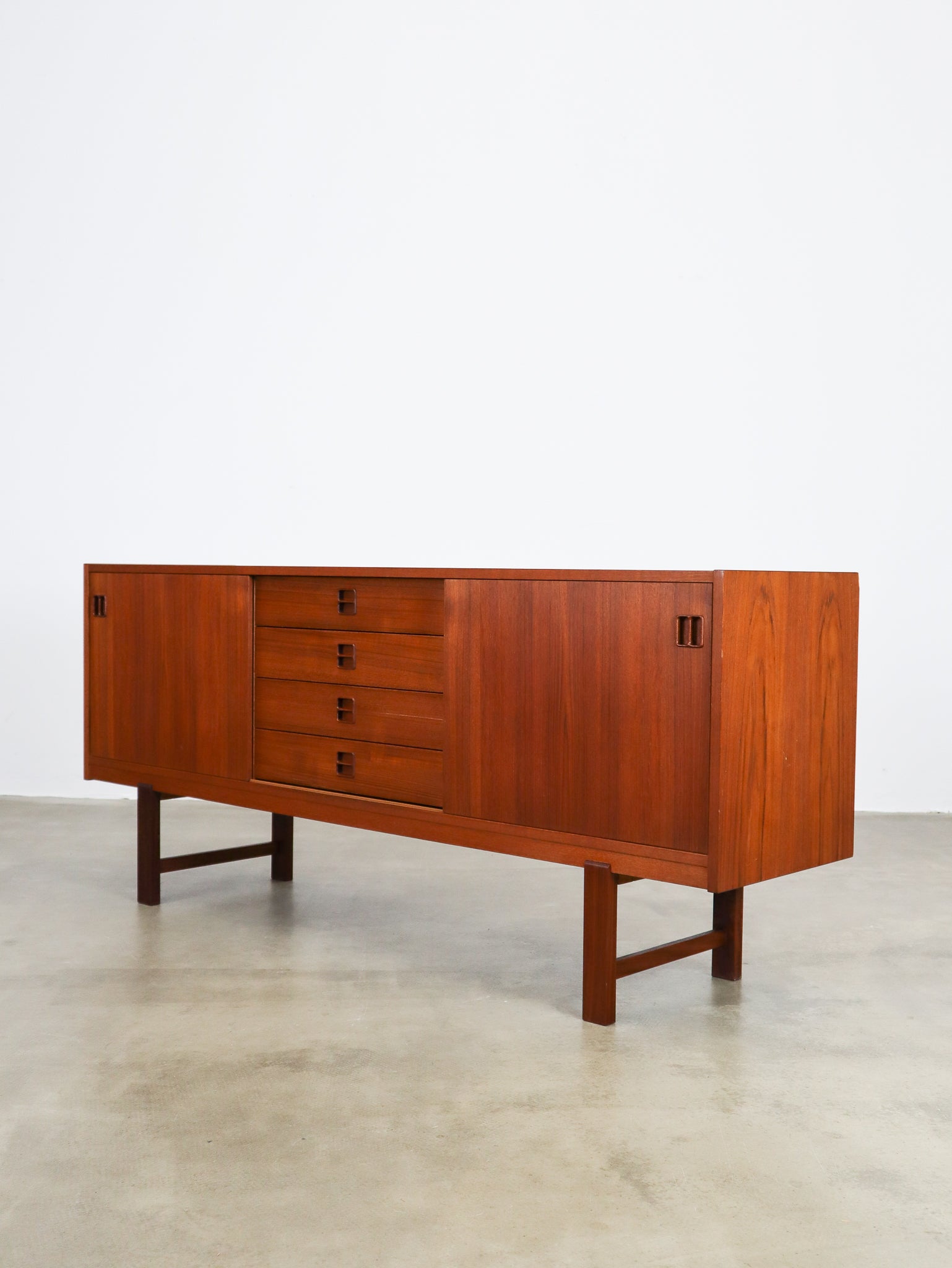 SIDEBOARD ERIK WØRTS FOR IKEA 170CM
Omschrijving:
 Mooi teak fineer sideboard met twee schuifdeurtjes en vier lades ontworpen door Erik Wørts voor Ikea in de jaren '60. 
Dit item is te zien in onze showroom (open op zaterdag, andere dagen op afspraak), alle verkopen gaan via onze online store.
Prijs:
 €1250 incl. bezorging
Afmetingen:
 170cm L x 42cm D x 73cm H
Ontwerp/maker:
 Erik Worst voor Ikea, 1960's
Stijl, tijdperk:
Mid Century

Conditie:
 In zeer goede vintage conditie, met geen tot weinig lichte ouderdoms- of gebruikerssporen. 
Bezorging:
 GRATIS bezorging tot aan de drempel van het gebouw in NL & Belgie (niet naar binnen/boven). 
Regio Parijs & west Duitsland: €195 tot aan de drempel van het gebouw.
Europees / internationaal transport: kies 'customer arranged shipping' in de check out om zelf je shipping te regelen of vraag ons om hulp info@weberxvanrijn.nl
Betaalmogelijkheden: 
iDeal, creditcard, Bancontact, Giropay
Retourneren: 
Binnen 14 dagen na ontvangst, voor meer info zie FAQ.
Opmerkingen:
 Onze producten vallen onder de 0% BTW margeregeling
Vragen?
 Vul het contactformulier in, mail naar info@weberxvanrijn.nl of stuur een DM op Instagram @weberxvanrijn
SIDEBOARD ERIK WØRTS FOR IKEA 170CM