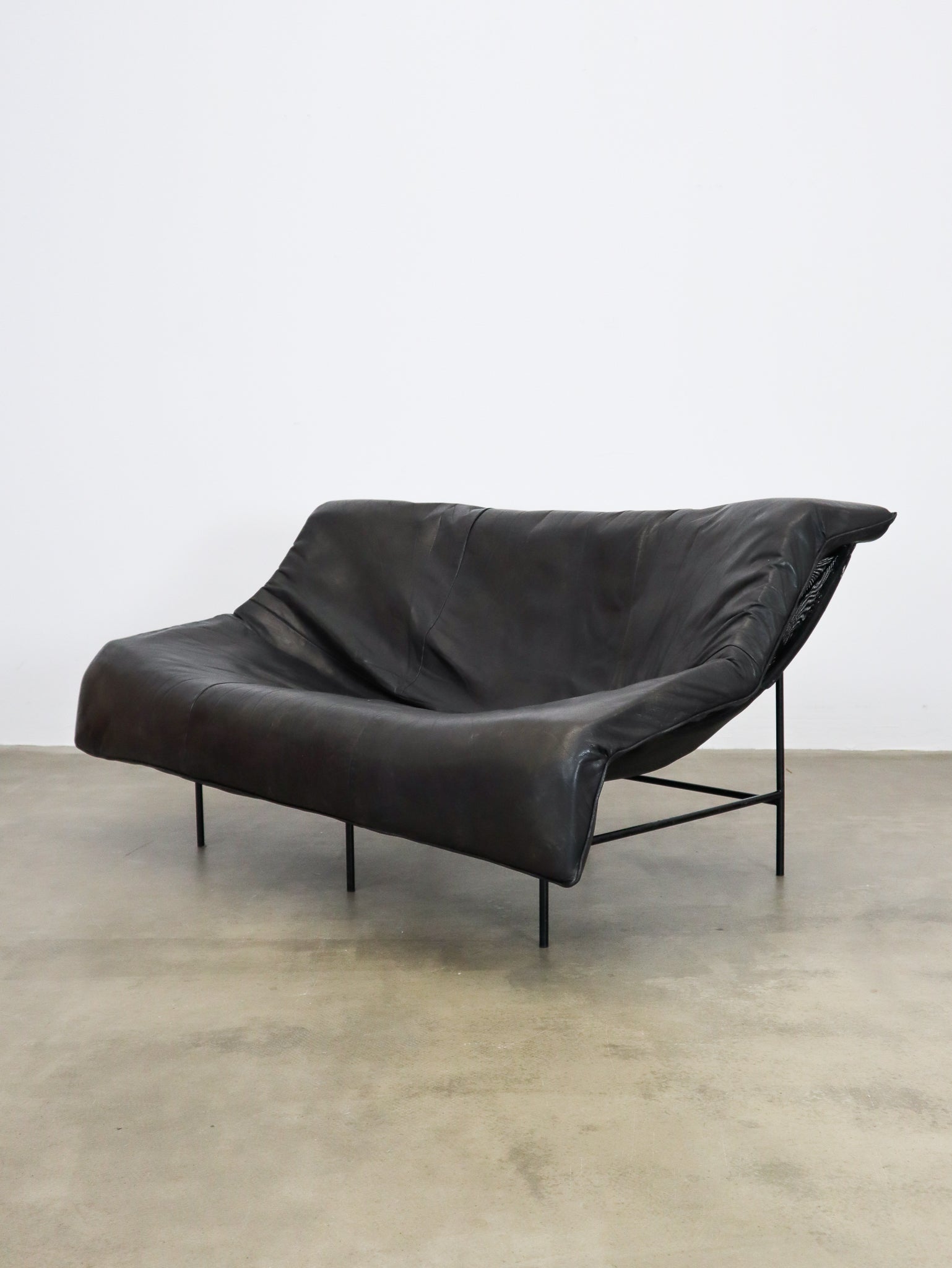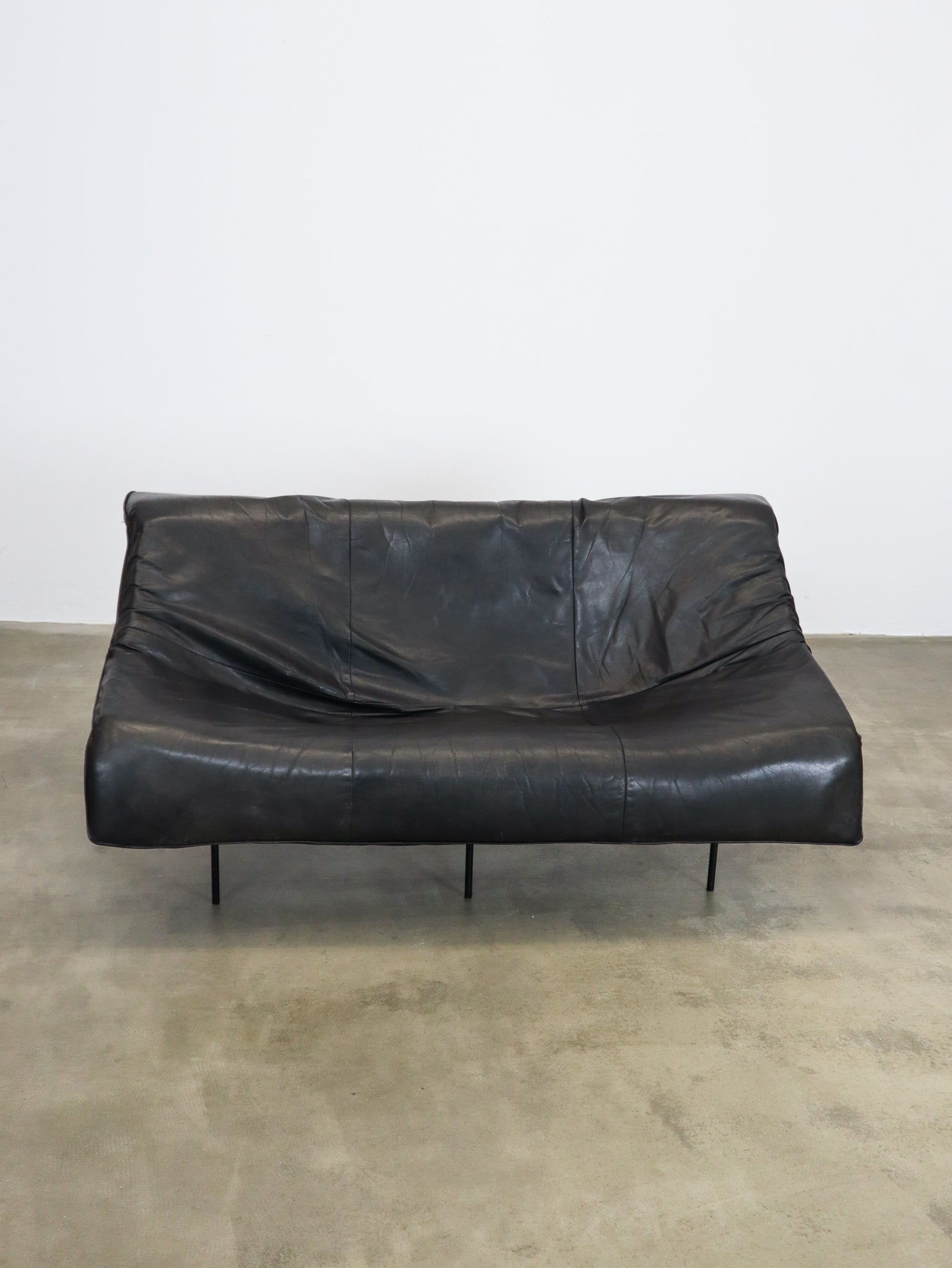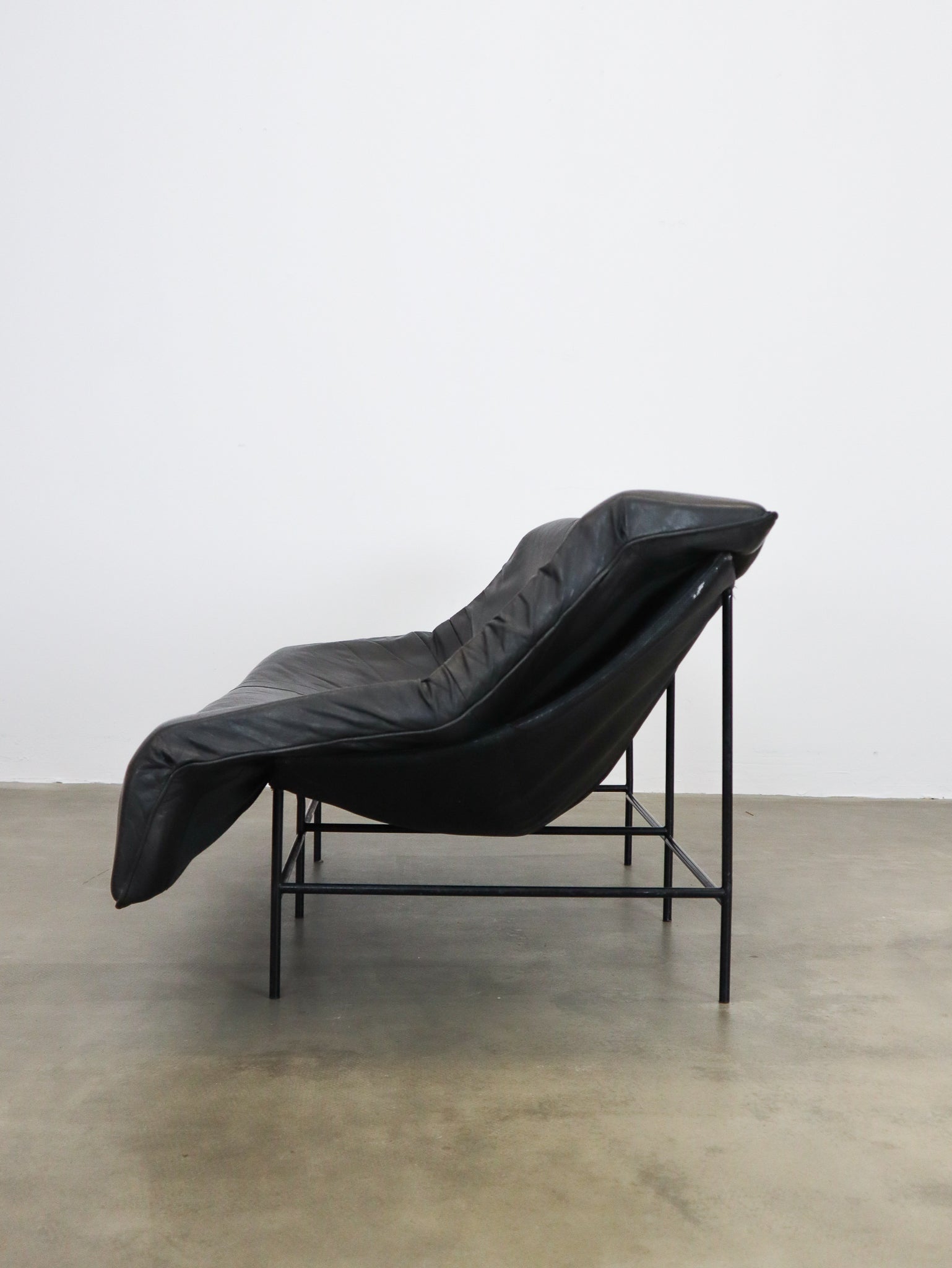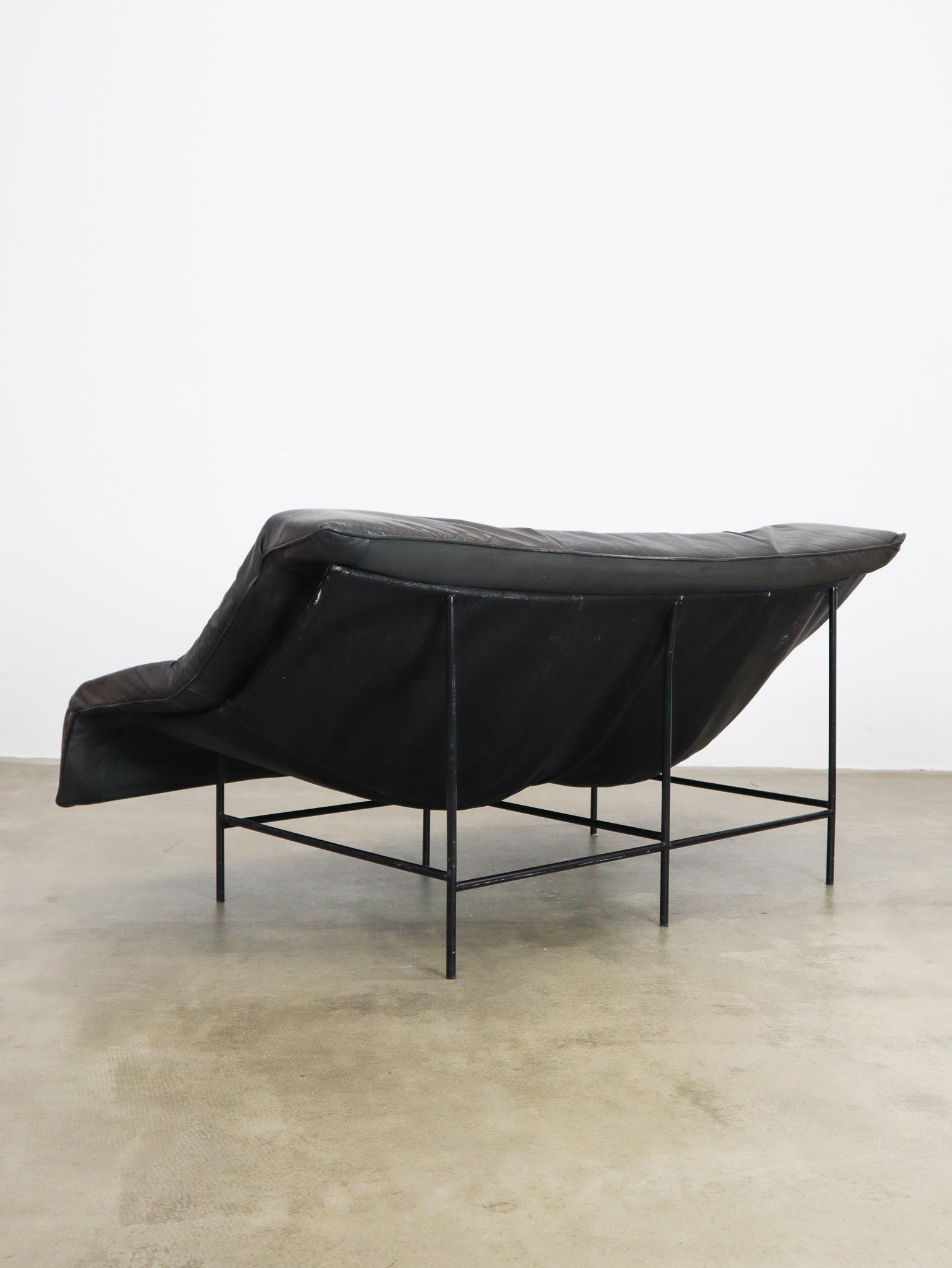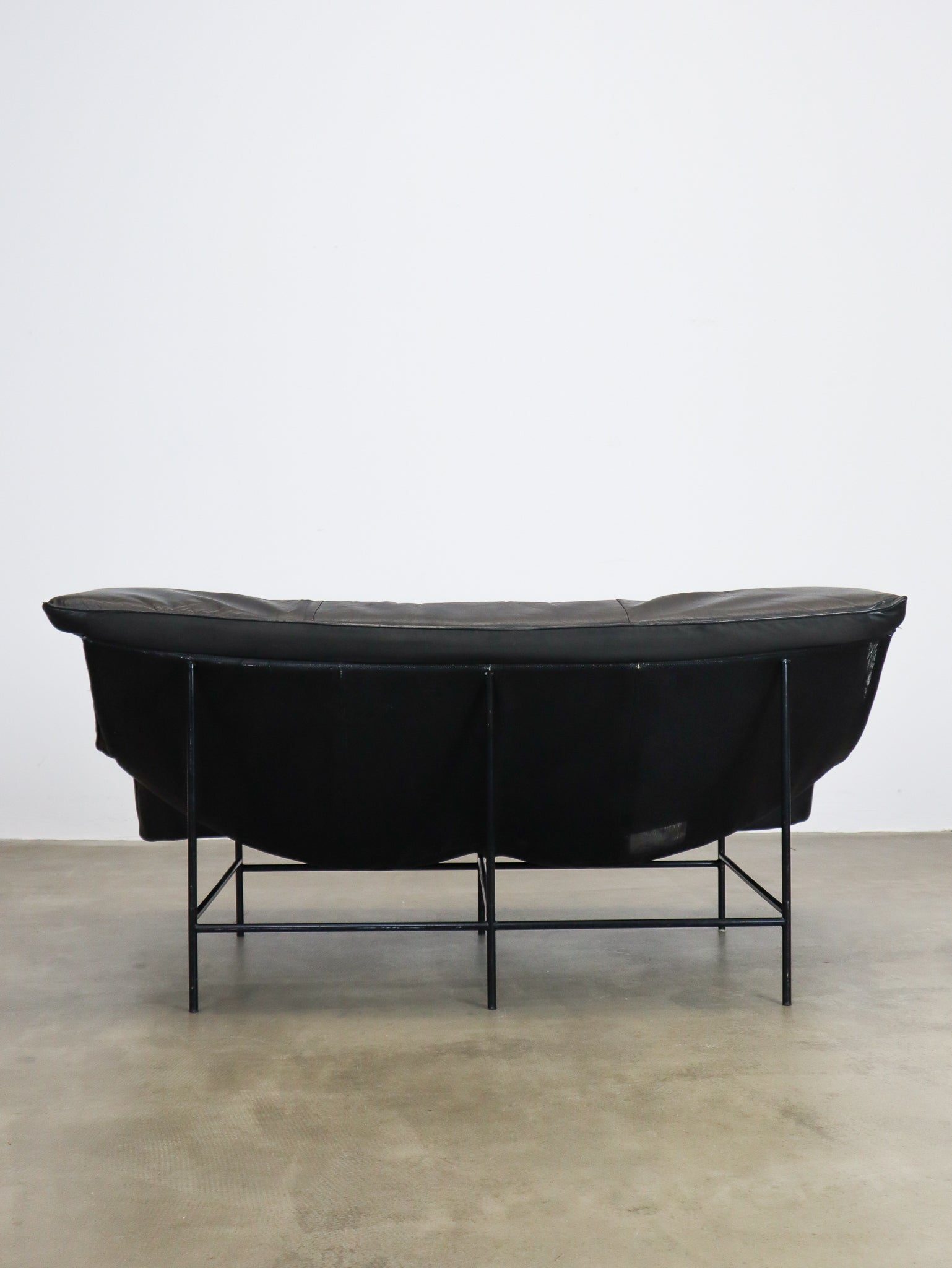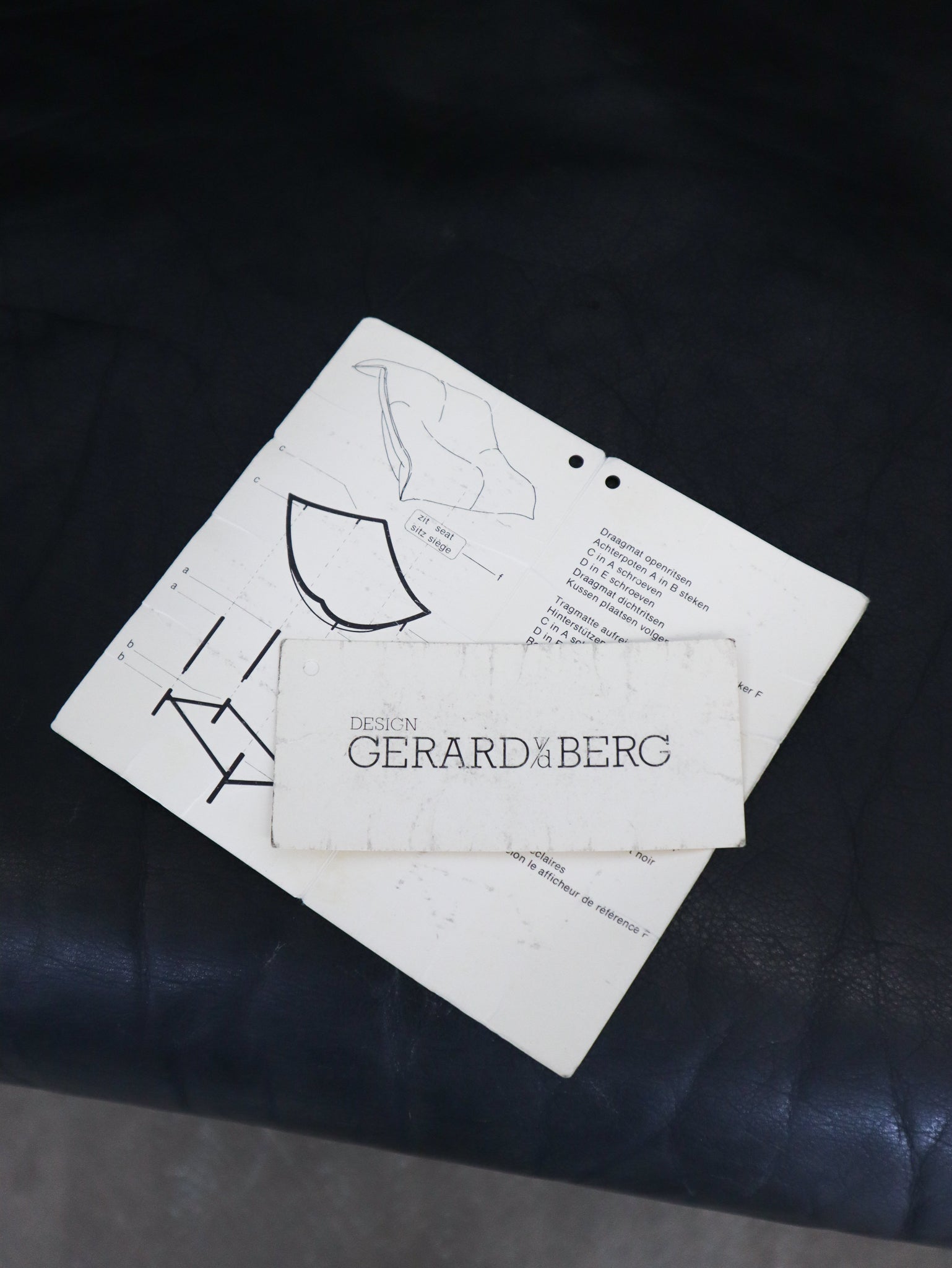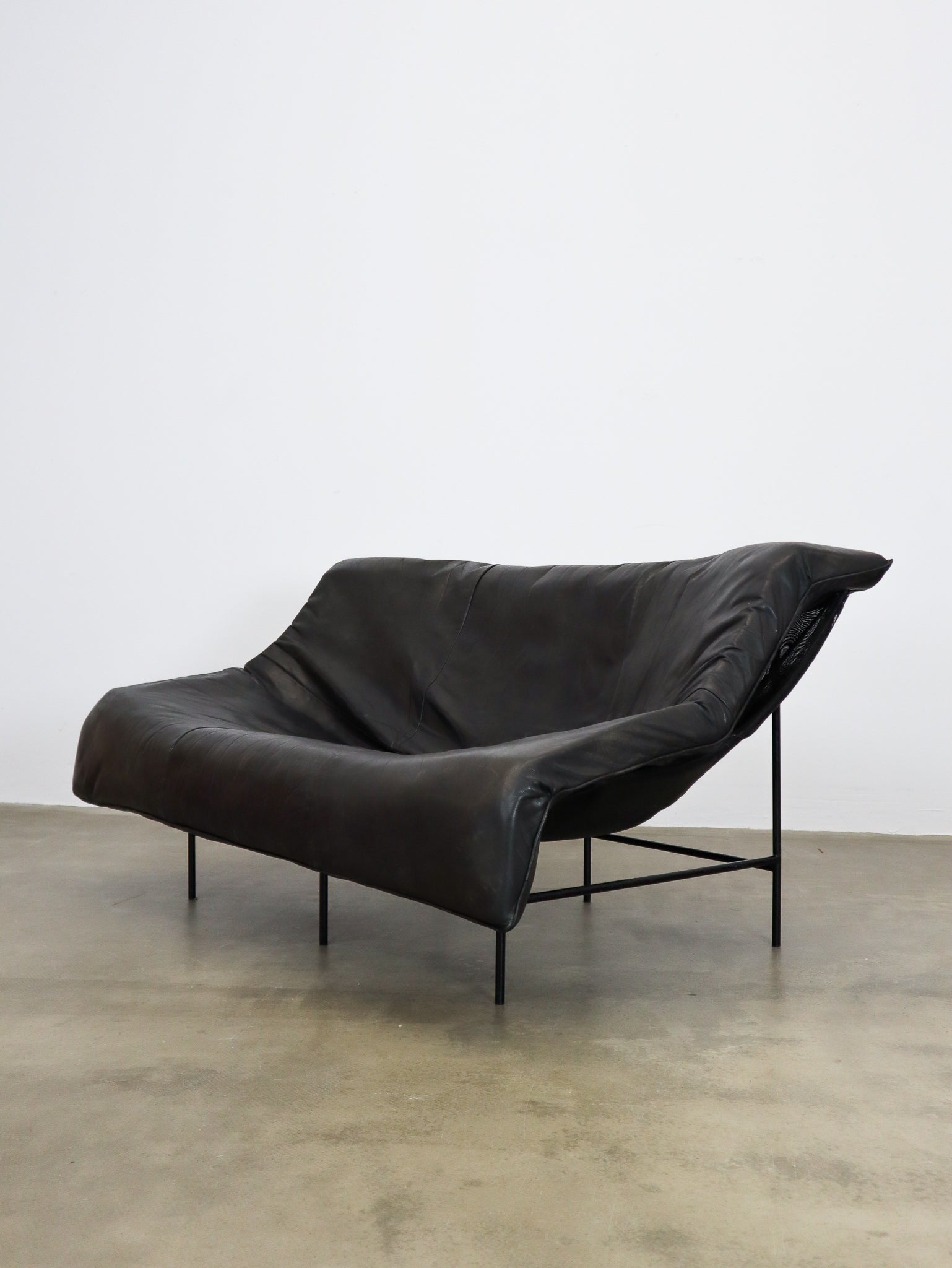 BUTTERFLY SOFA IN BLACK LEATHER BY MONTIS
Omschrijving:
 Zwarte leren Butterfly sofa met zwart ijzeren frame ontworpen door Gerard van den Berg voor Montis. Het model is niet vaak te vinden als tweepersoons sofa en dus vrij uniek! De sofa heeft een heel licht ijzeren frame waar de leren hoes los op ligt, de sofa is makkelijk te verplaatsen door 1 persoon. 
Prijs:
 €1350 incl. bezorging
Afmetingen:
 160cm L x 100cm D x 80cm H, zithoogte 40cm
Ontwerp/maker:
 Butterfly sofa door Gerard van den Berg voor Montis, 1980's
Stijl, tijdperk:
1980's

Conditie:
 In zeer goede vintage conditie, met geen tot weinig lichte ouderdoms- of gebruikerssporen passend bij de leeftijd.
Bezorging:
 Gratis bezorging tot aan de drempel in Nederland & België. Let op, de levering is tot aan de drempel en wordt niet omhoog of naar binnen gedragen.
Paris region: We provide doorstep delivery to the Paris region, shipping costs of €195 will be automatically added in the shopping cart.
For other European countries
UK / US / Asia / World: We ship worldwide, please email us first for a quote so you know what shipping costs to expect. You can make the purchase in the online store and pay for the shipping costs afterwards, select 'I'm paying for shipping afterwards' during check out. It's also possible to arrange your own shipping, just select 'I've arranged my own shipping €0' during check out. Send us an email at 
info@weberxvanrijn.nl
 for more info.
Betalingsopties:
 iDeal, creditcard, Bancontact & Giropay
Opmerkingen:
 Onze vintage producten vallen onder de 0% BTW margeregeling
Vragen?
 Vul het contactformulier in, mail naar info@weberxvanrijn.nl of stuur een DM op Instagram @weberxvanrijn
BUTTERFLY SOFA IN BLACK LEATHER BY MONTIS