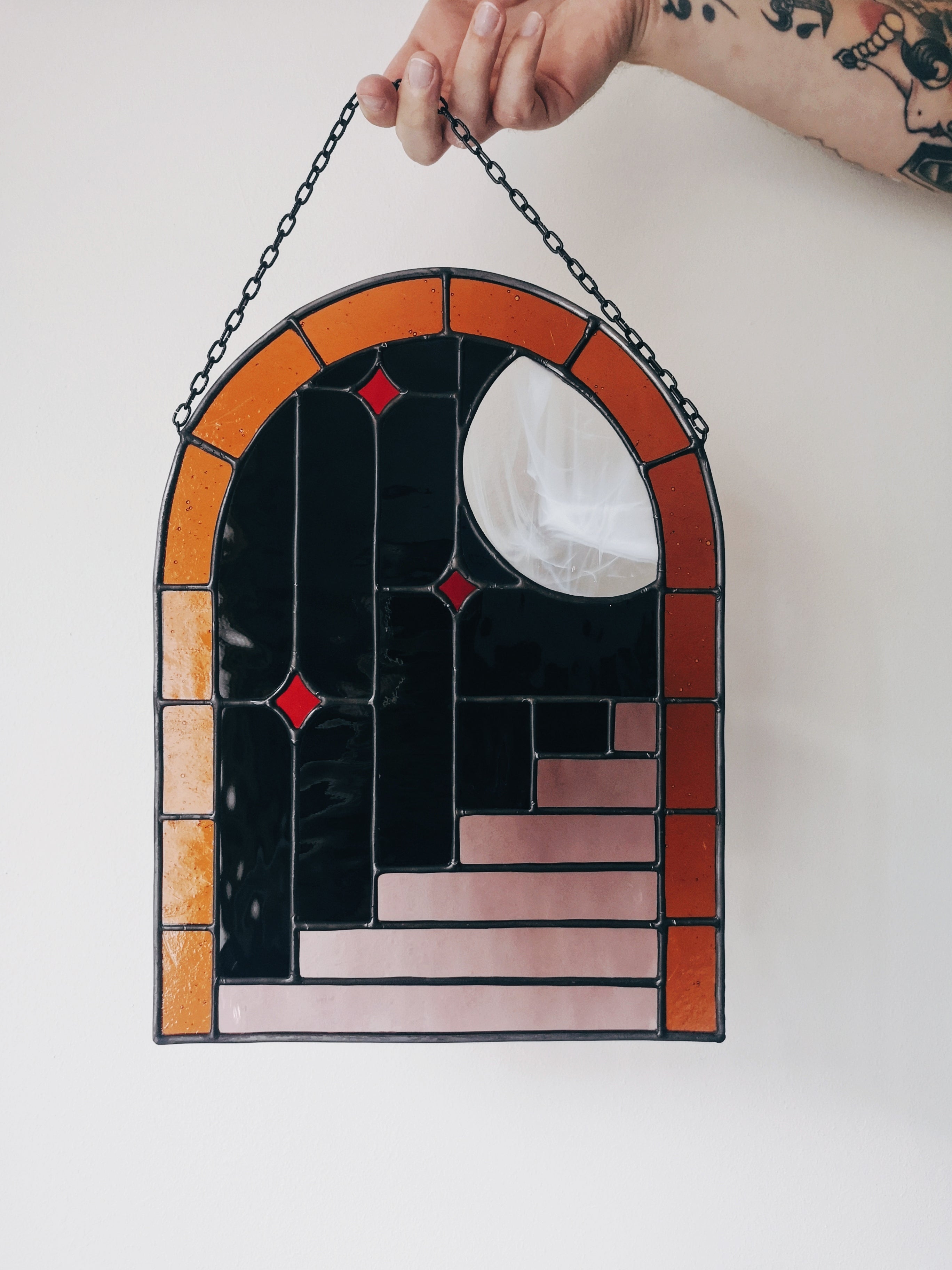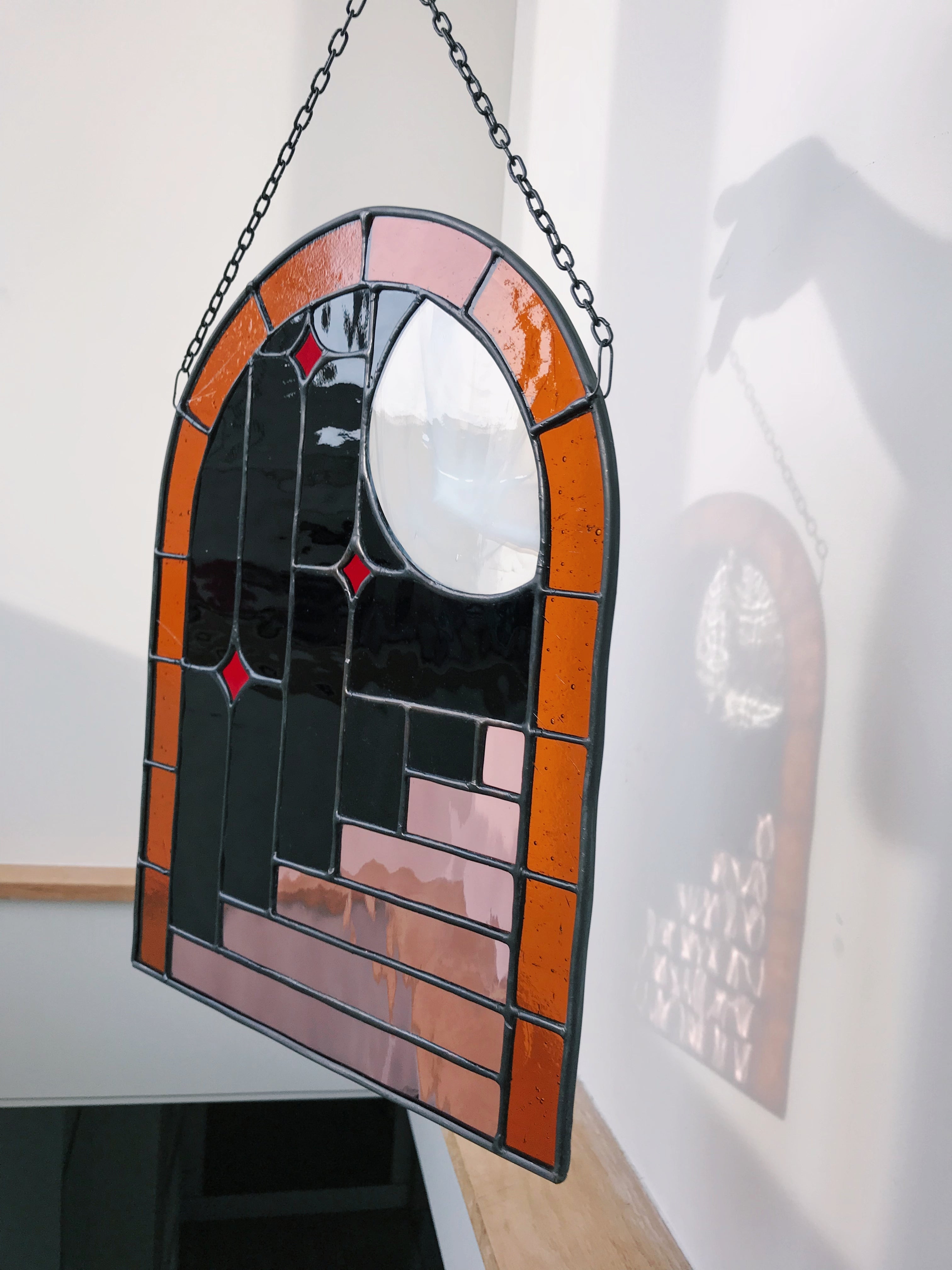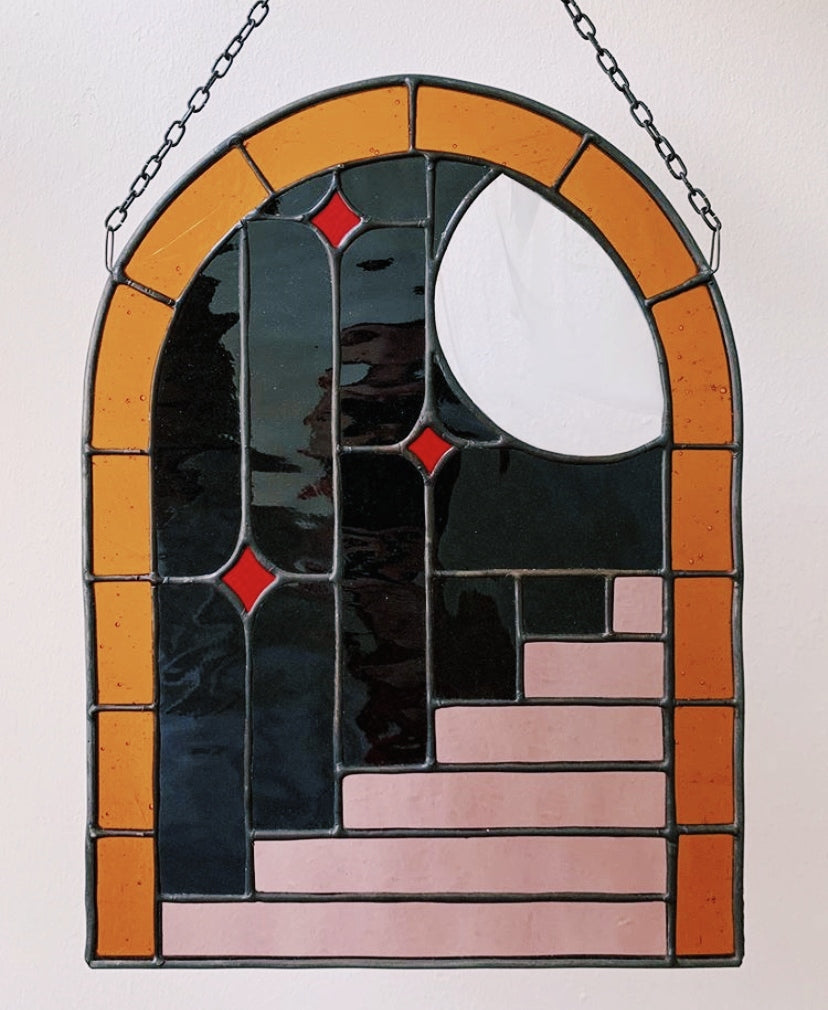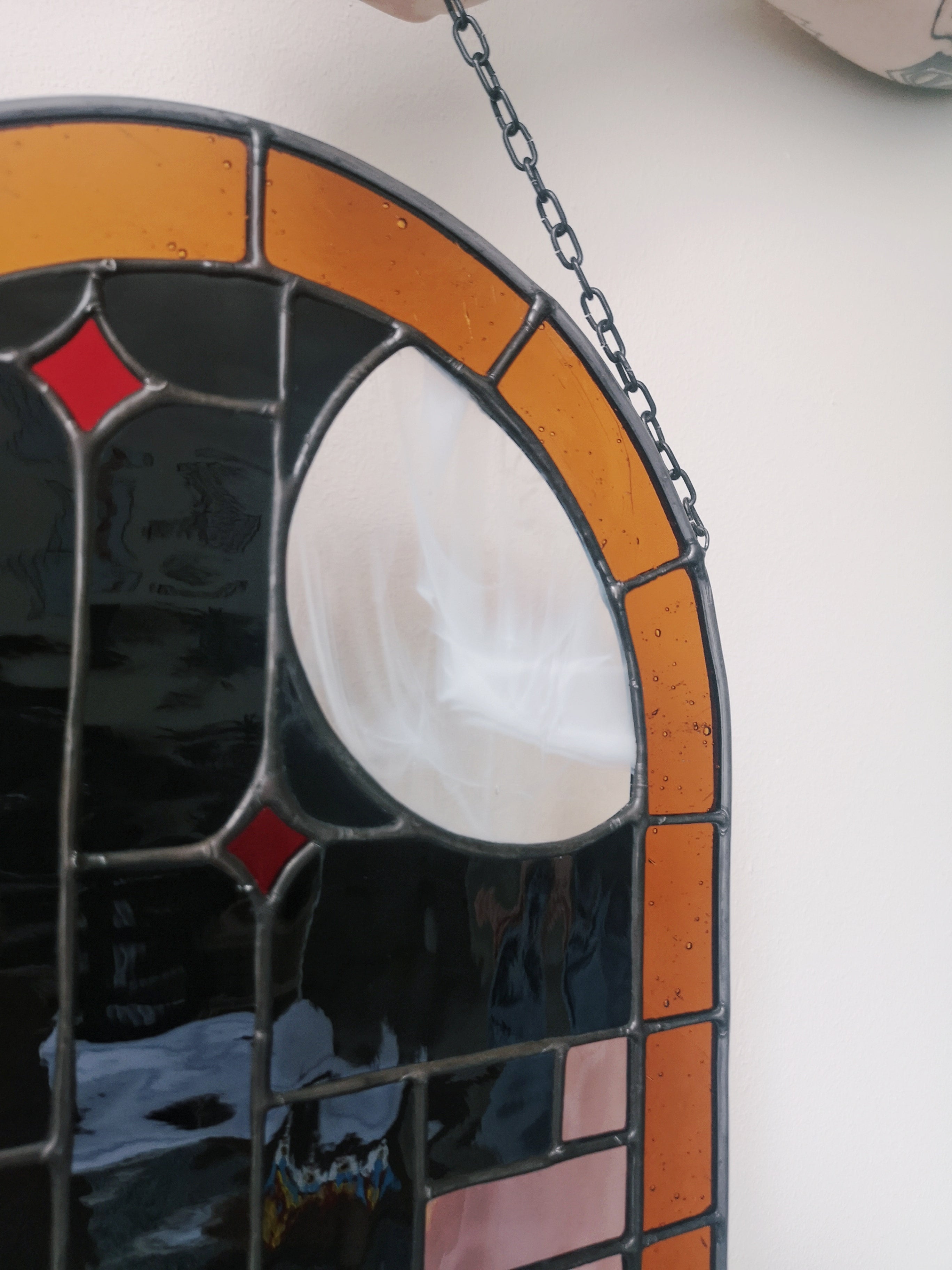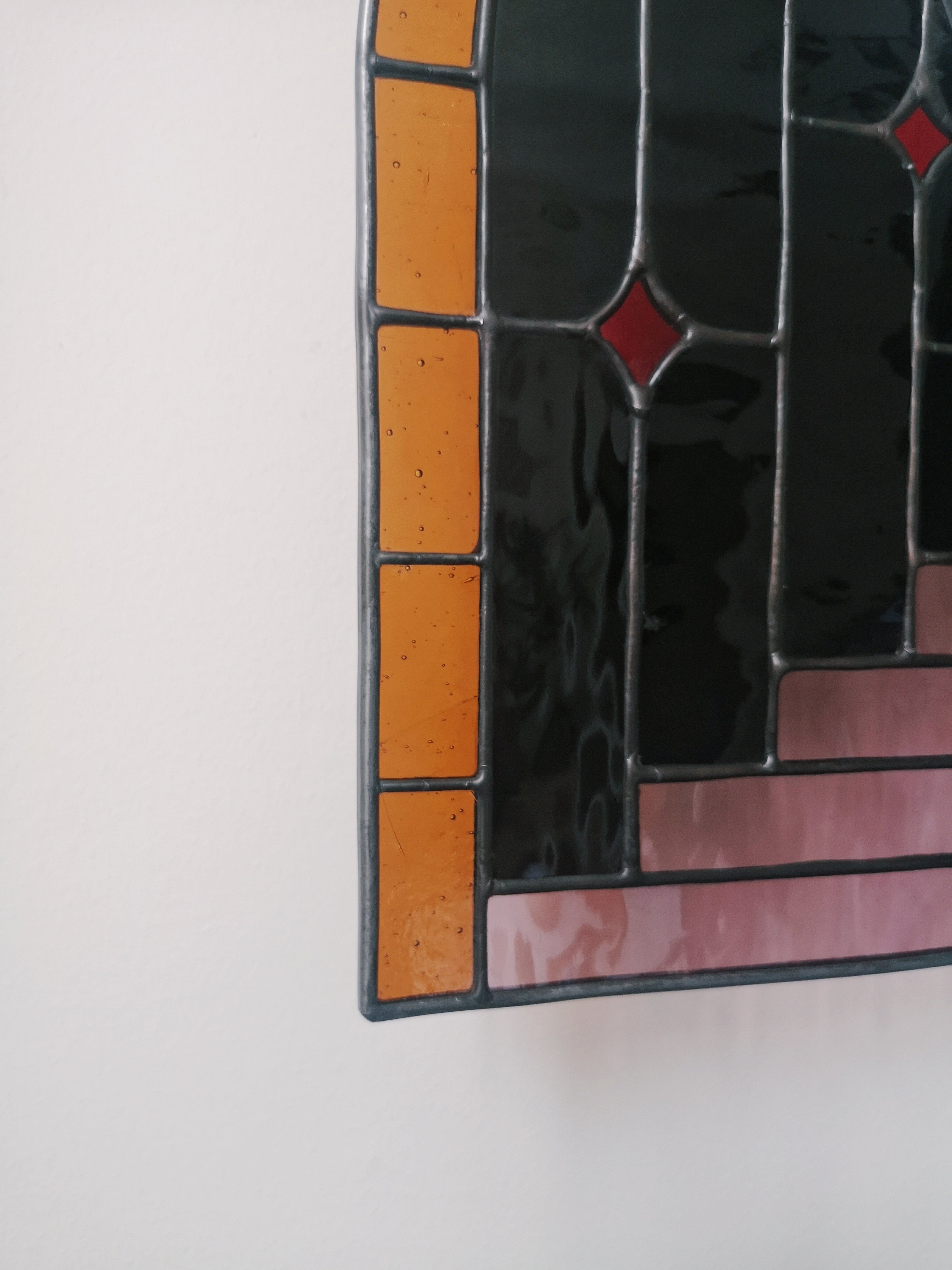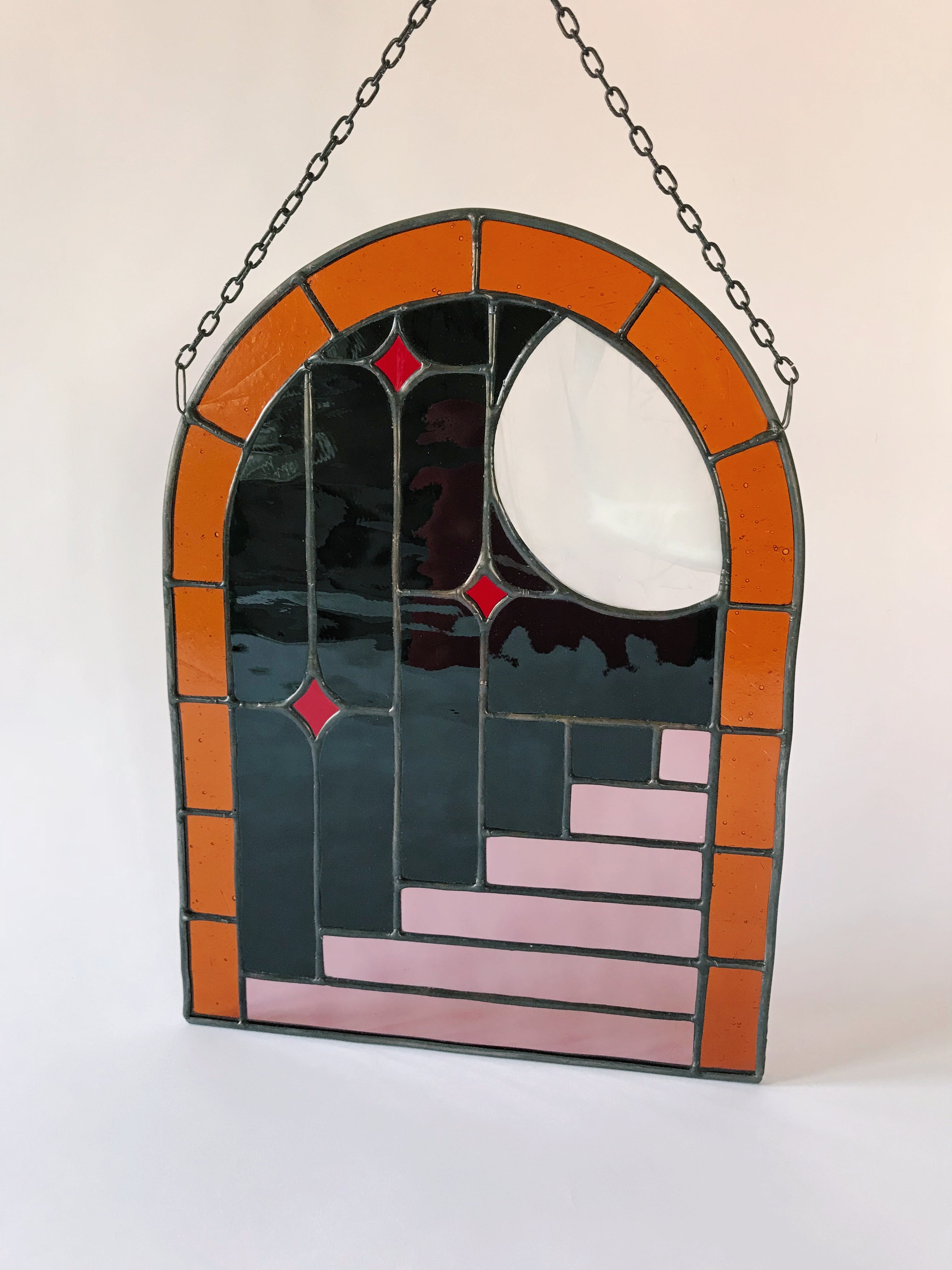 STAIRWAY TO HEAVEN PORTAL BY ROBIN KAPITEIN
Omschrijving:
Robin Kapitein maakt originele glas-in-lood kunst om op te hangen in huis: bijvoorbeeld voor het raam of aan de muur.
 Robin's kunst is mooie orginele versiering voor in huis en ook een uniek housewarming-/verjaardags-/kerst- cadeau! 
Dit is zijn Stairway to Heaven portaal, met een trap naar de maan en sterren om elk moment van de dag even bij weg te dromen.
Dit werk is verder gemaakt van oranje, rood, zwart, wit en roze glas.
Afmetingen: 25cm L x 34cm H
Ontwerp/maker: Handgemaakt door Robin Kapitein, 2020
Opmerkingen:
De kleuren en het soort glas kunnen licht afwijken van de foto. Indien het product niet in stock is wordt het op bestelling gemaakt, dit duurt ongeveer 4 weken. Dit product is handgemaakt en kan niet worden geretourneerd of geruild.
Verzending:
Dit product
 wordt aangetekend en verzekerd verzonden met PostNL
Betalingsopties: iDeal, Bancontant of creditcard
Opmerkingen:
Onze
 producten vallen onder de 0% BTW margeregeling
Vragen?
Mail naar info@weberxvanrijn.nl
STAIRWAY TO HEAVEN PORTAL BY ROBIN KAPITEIN