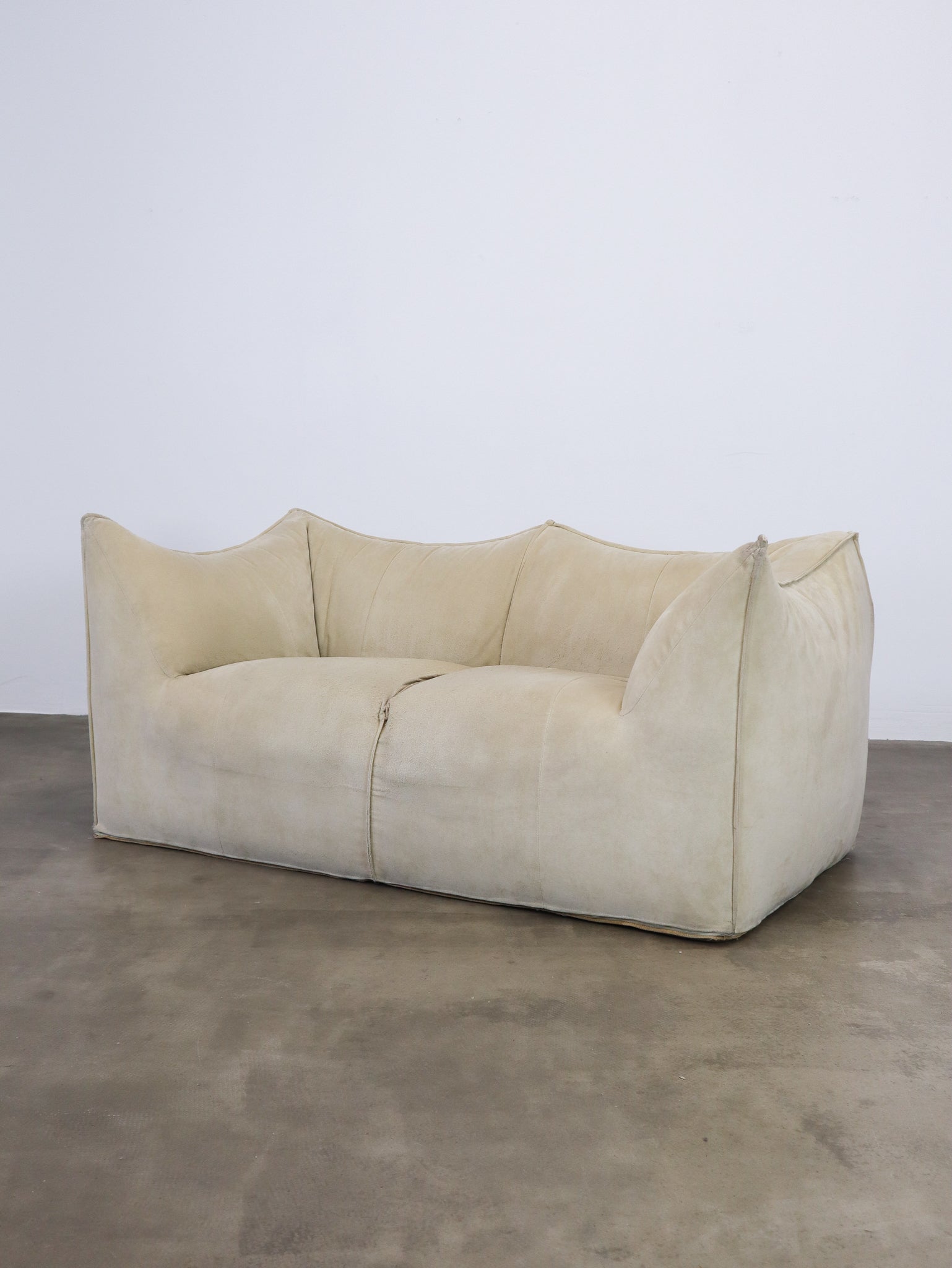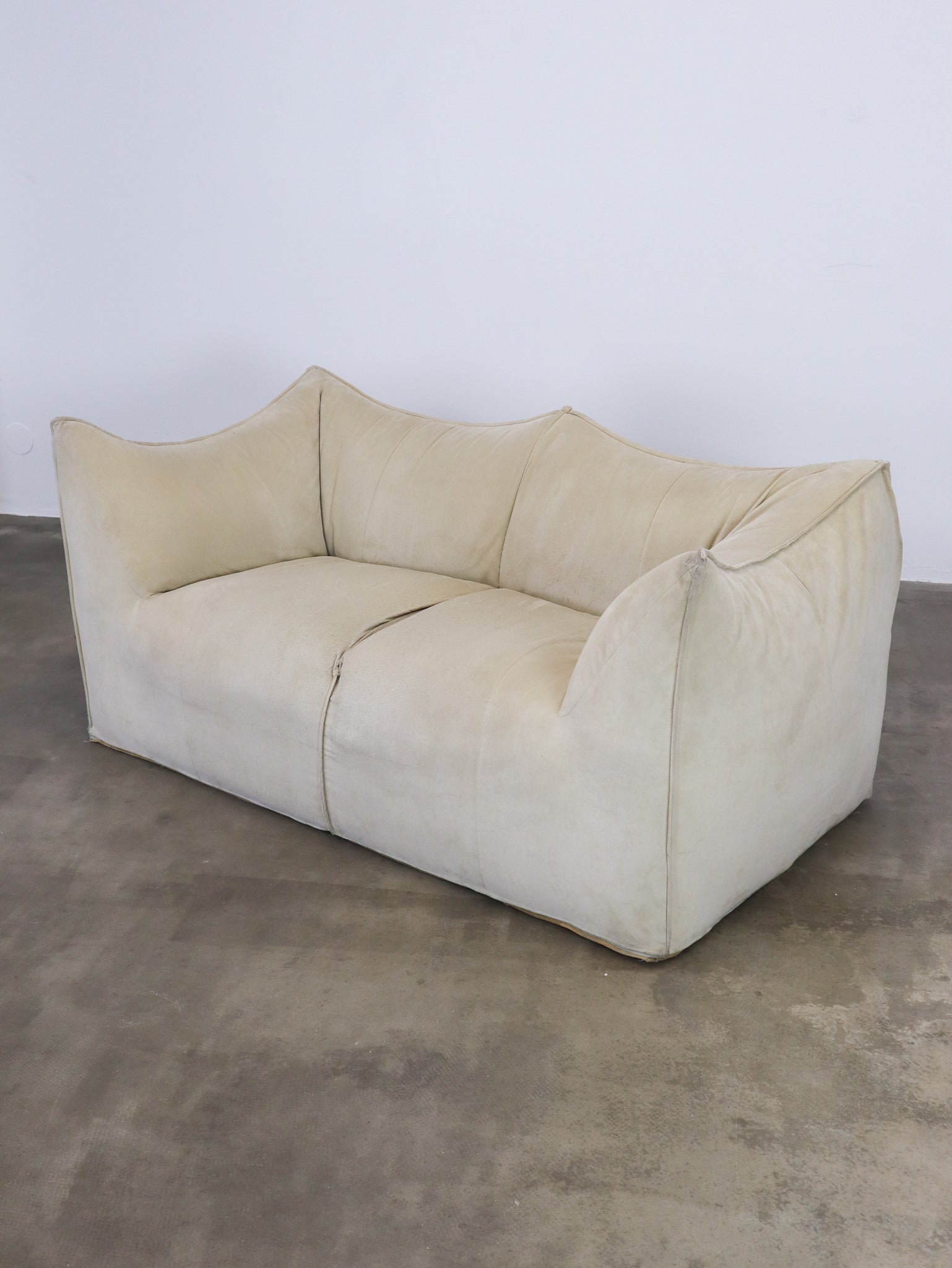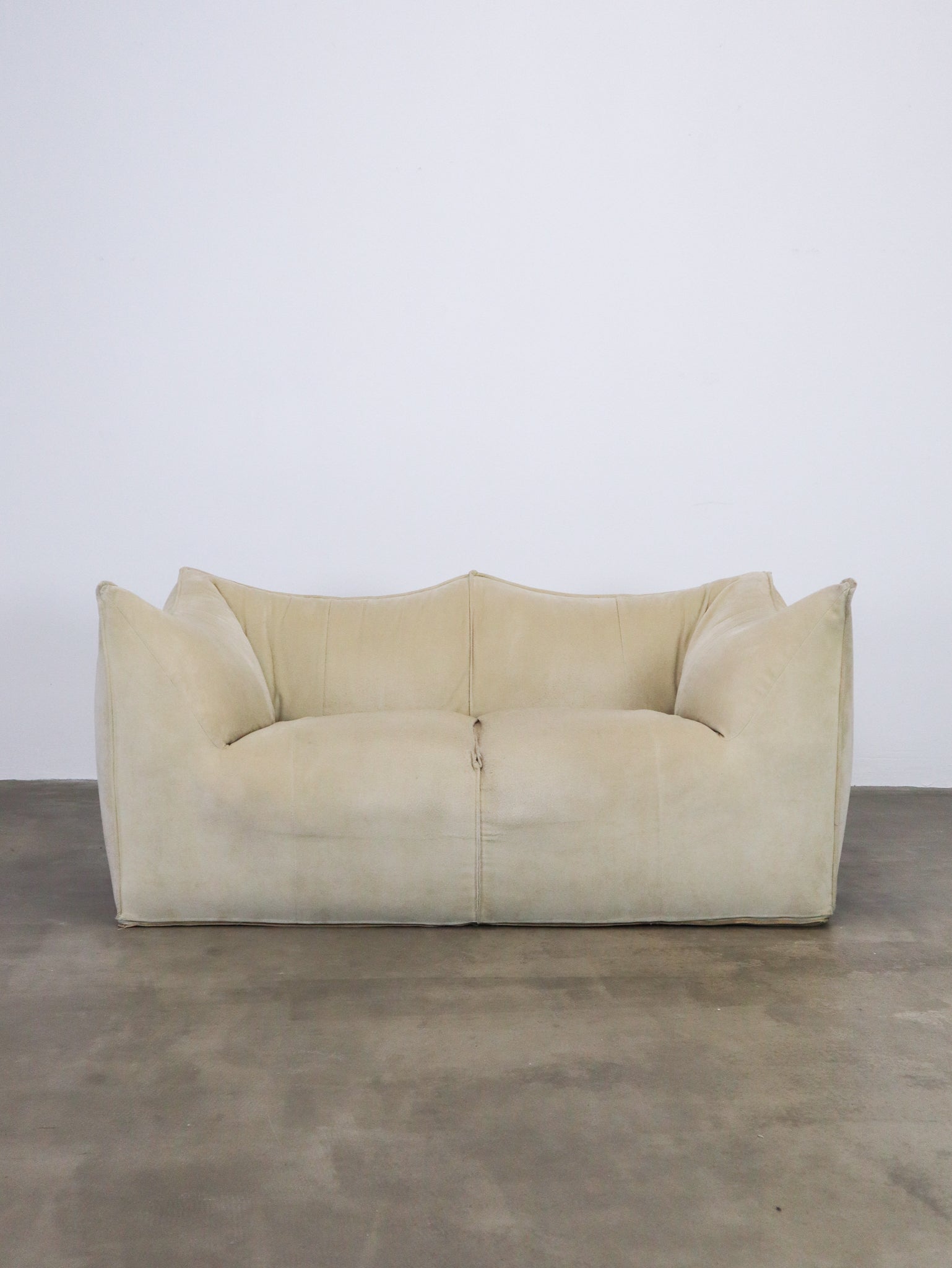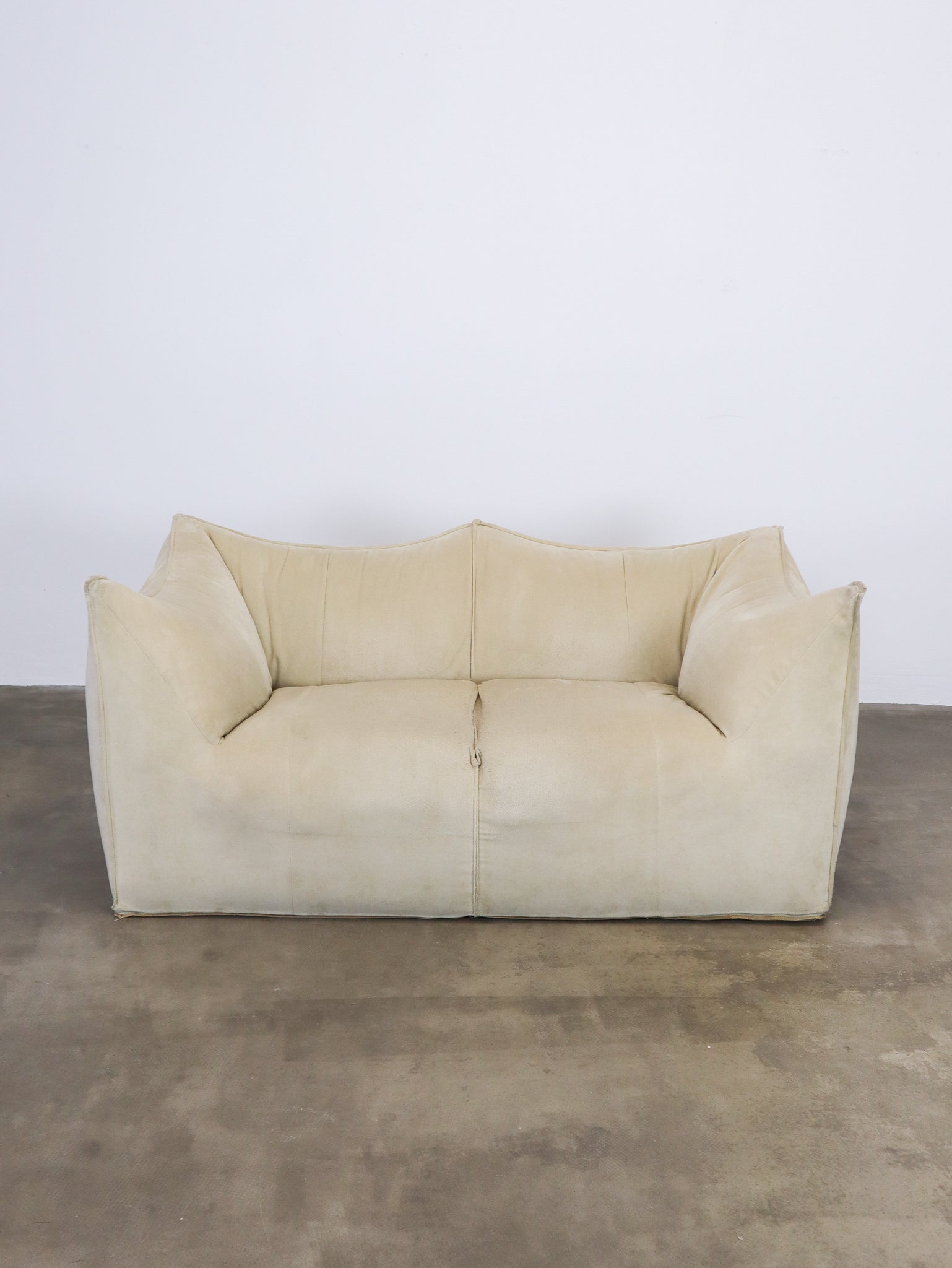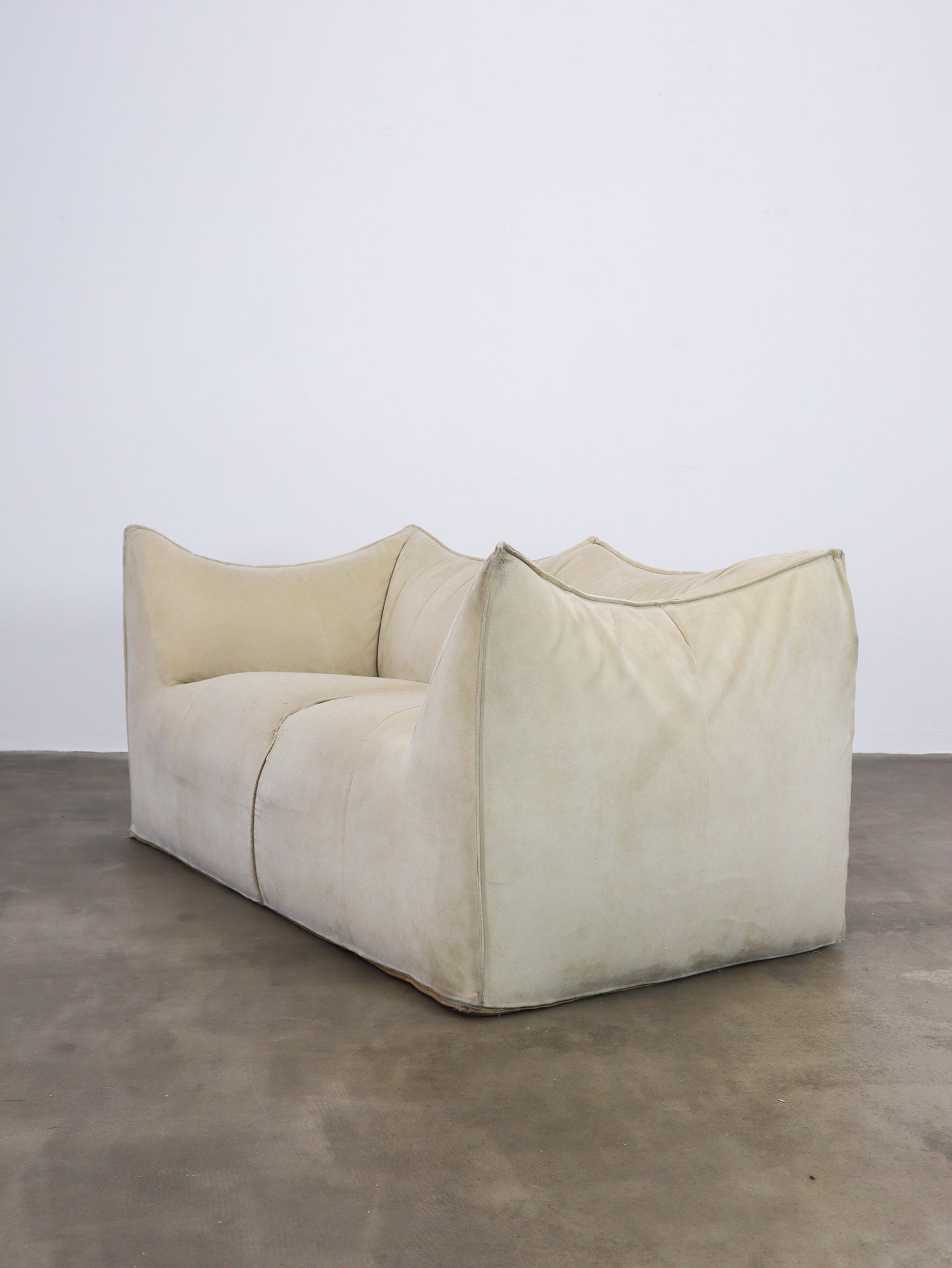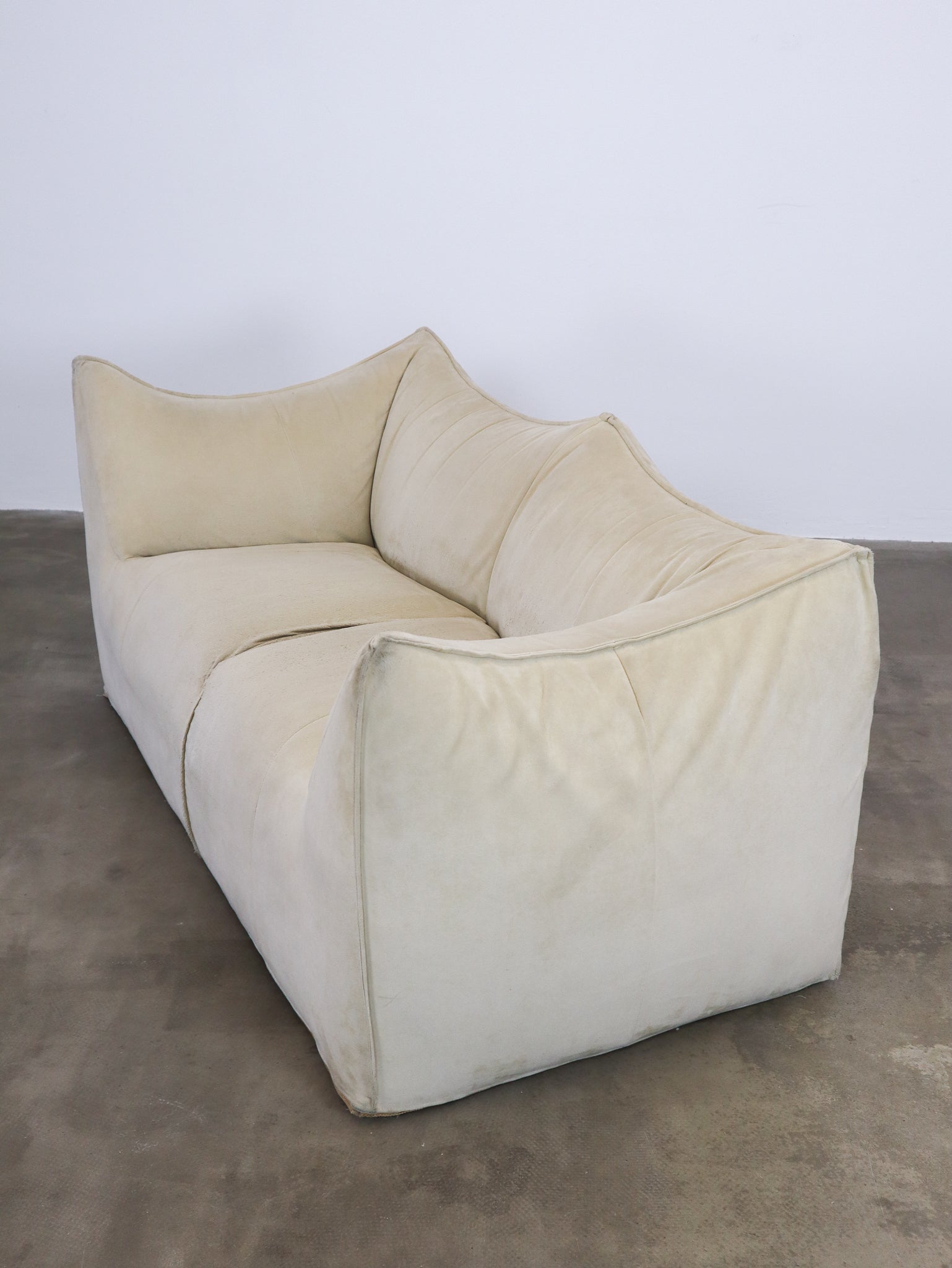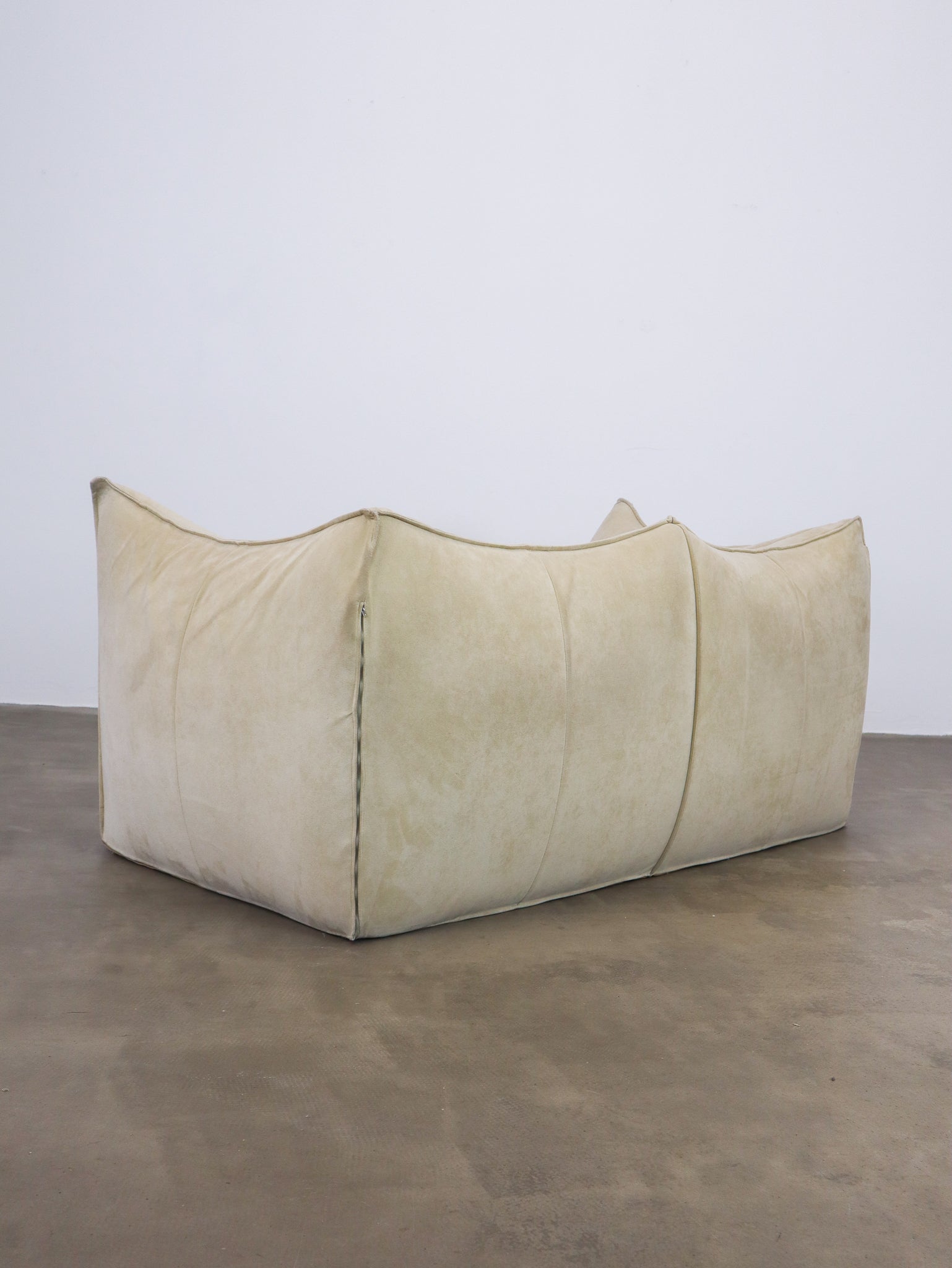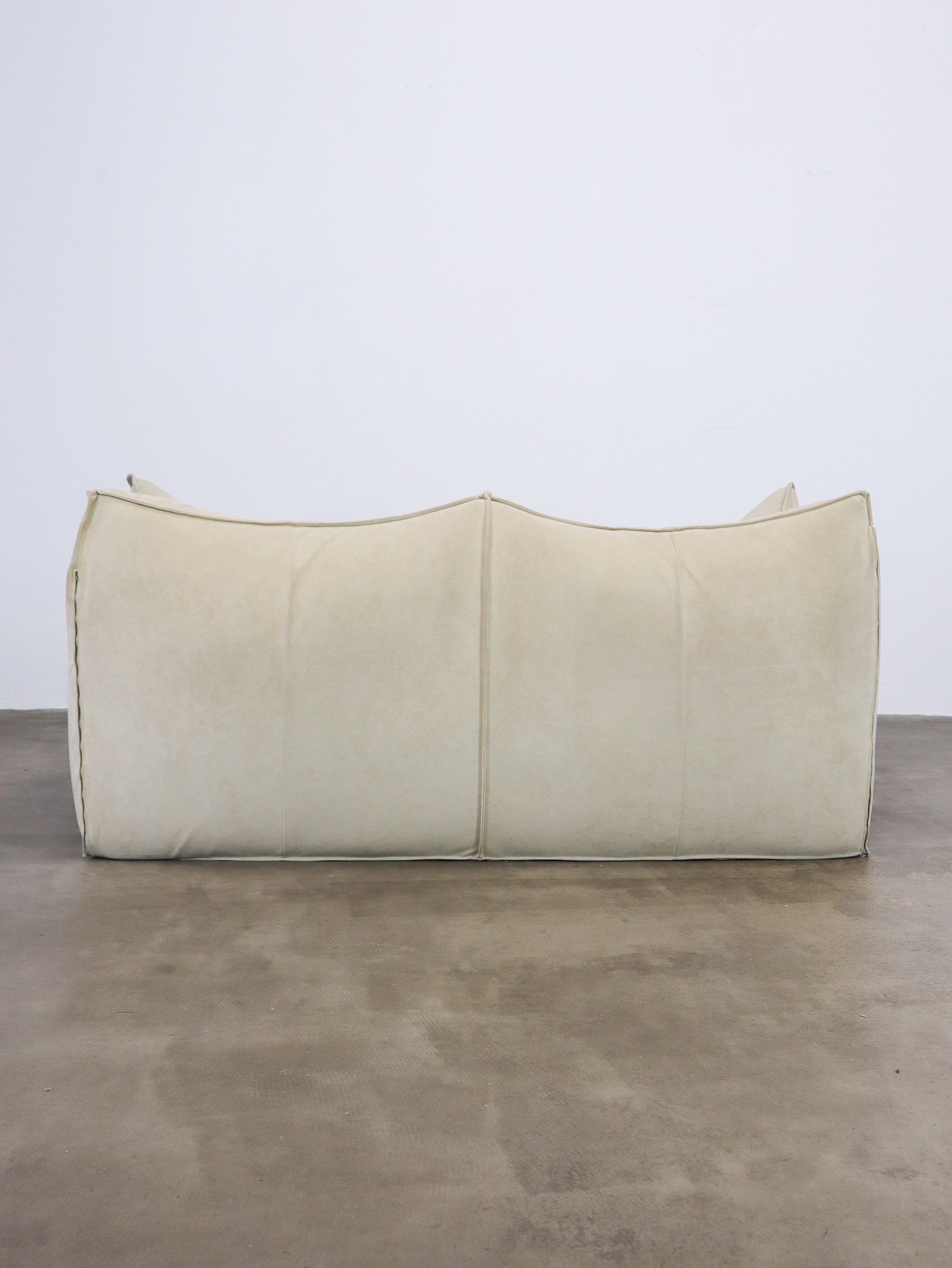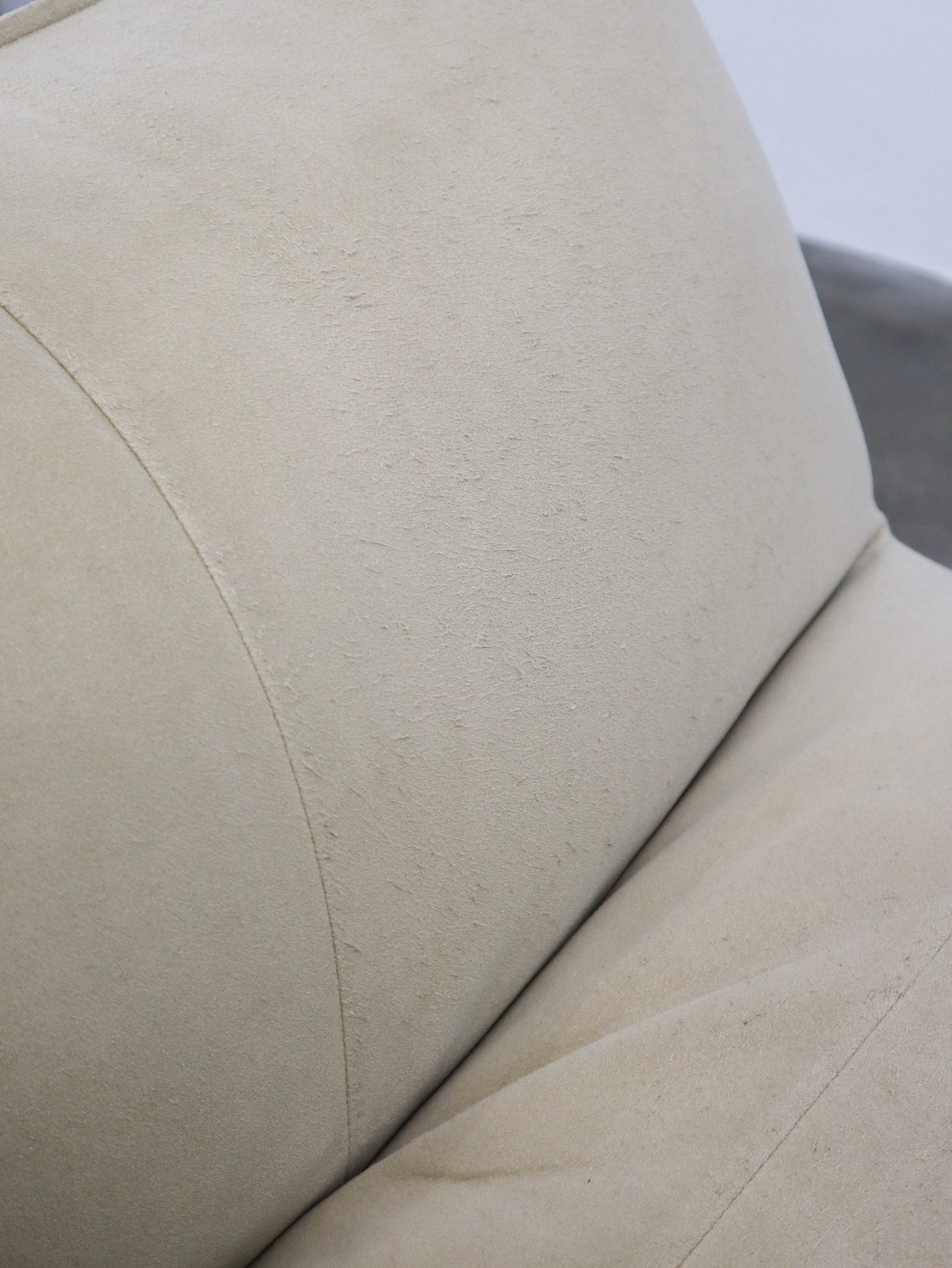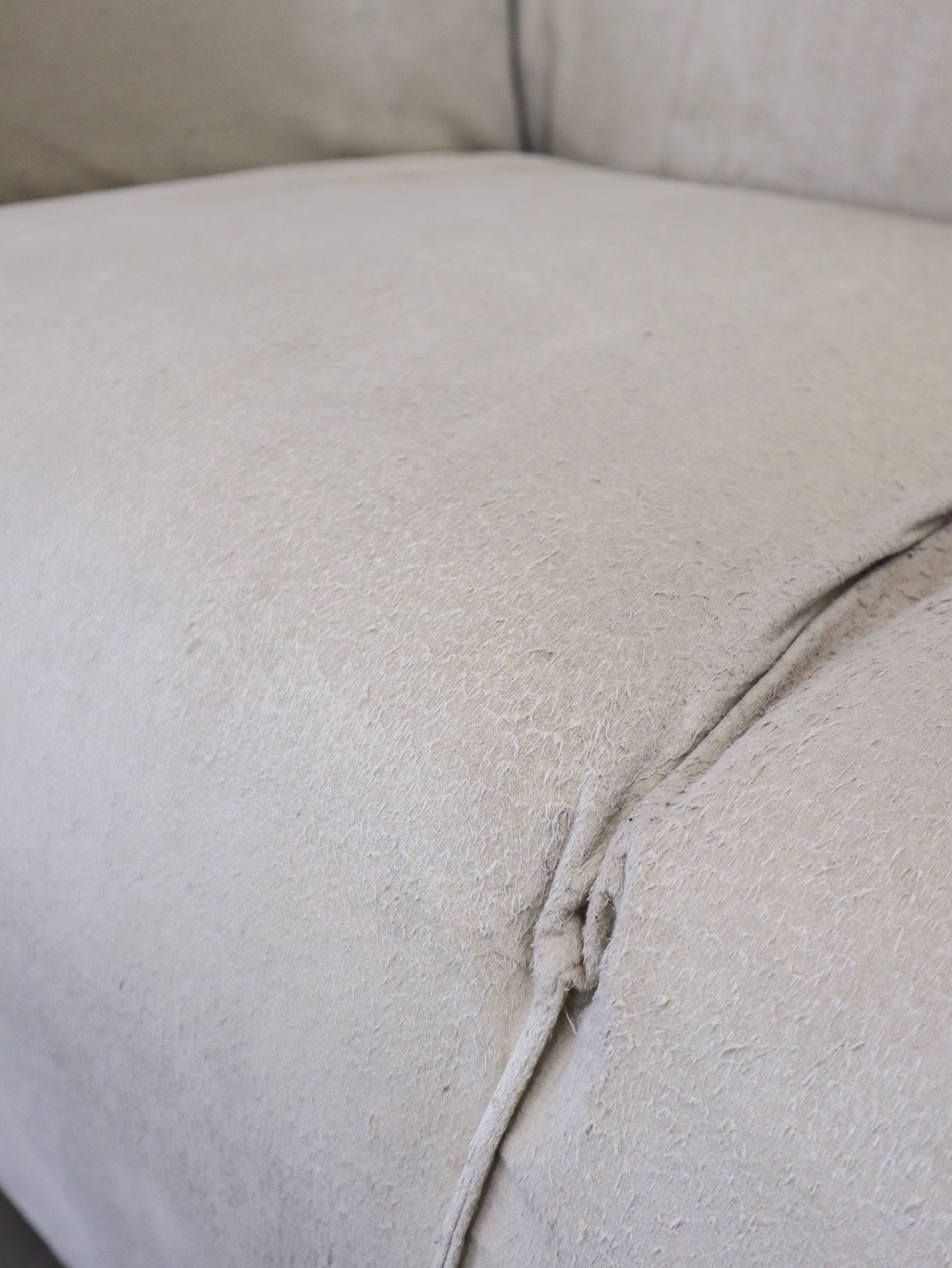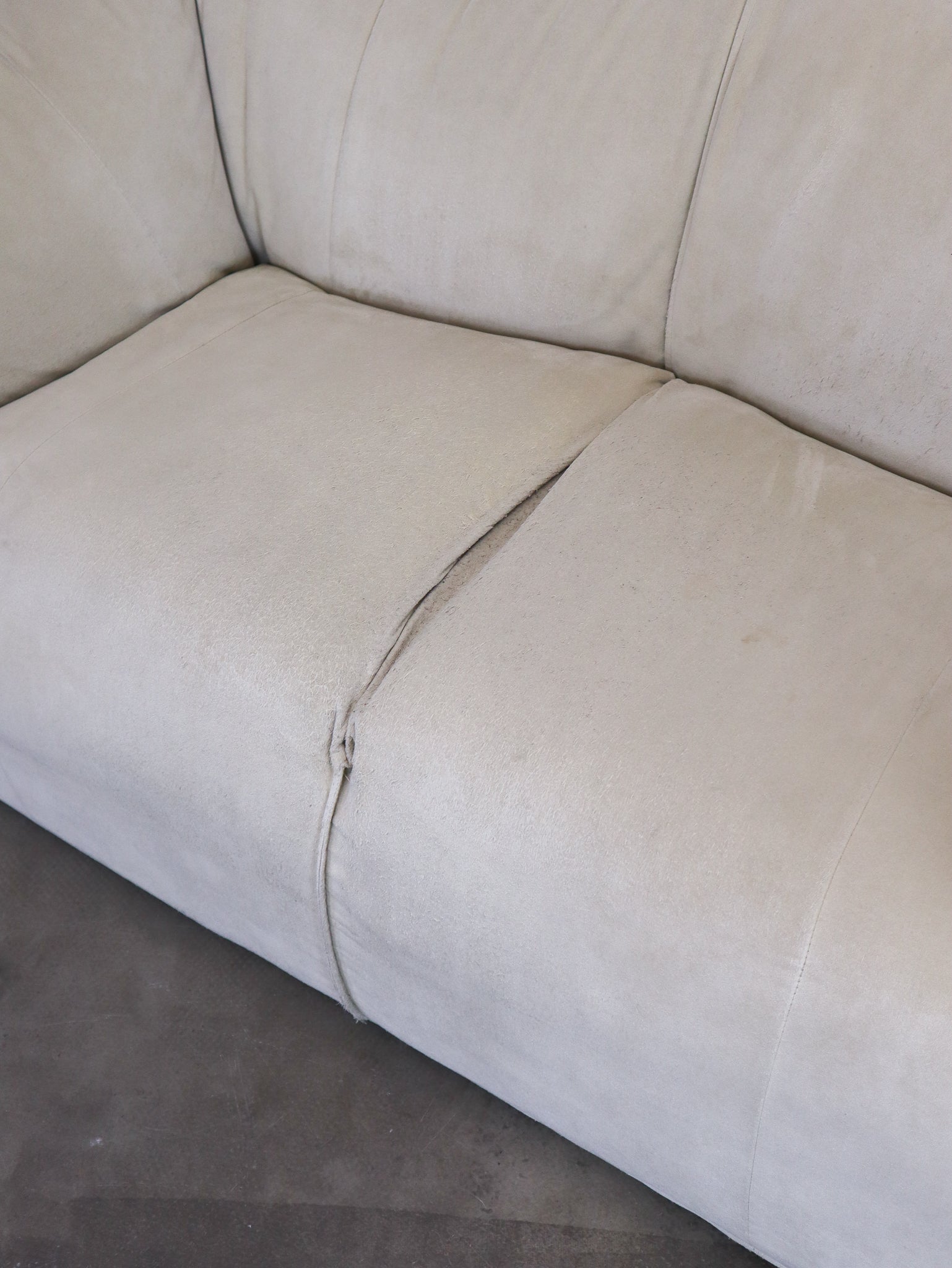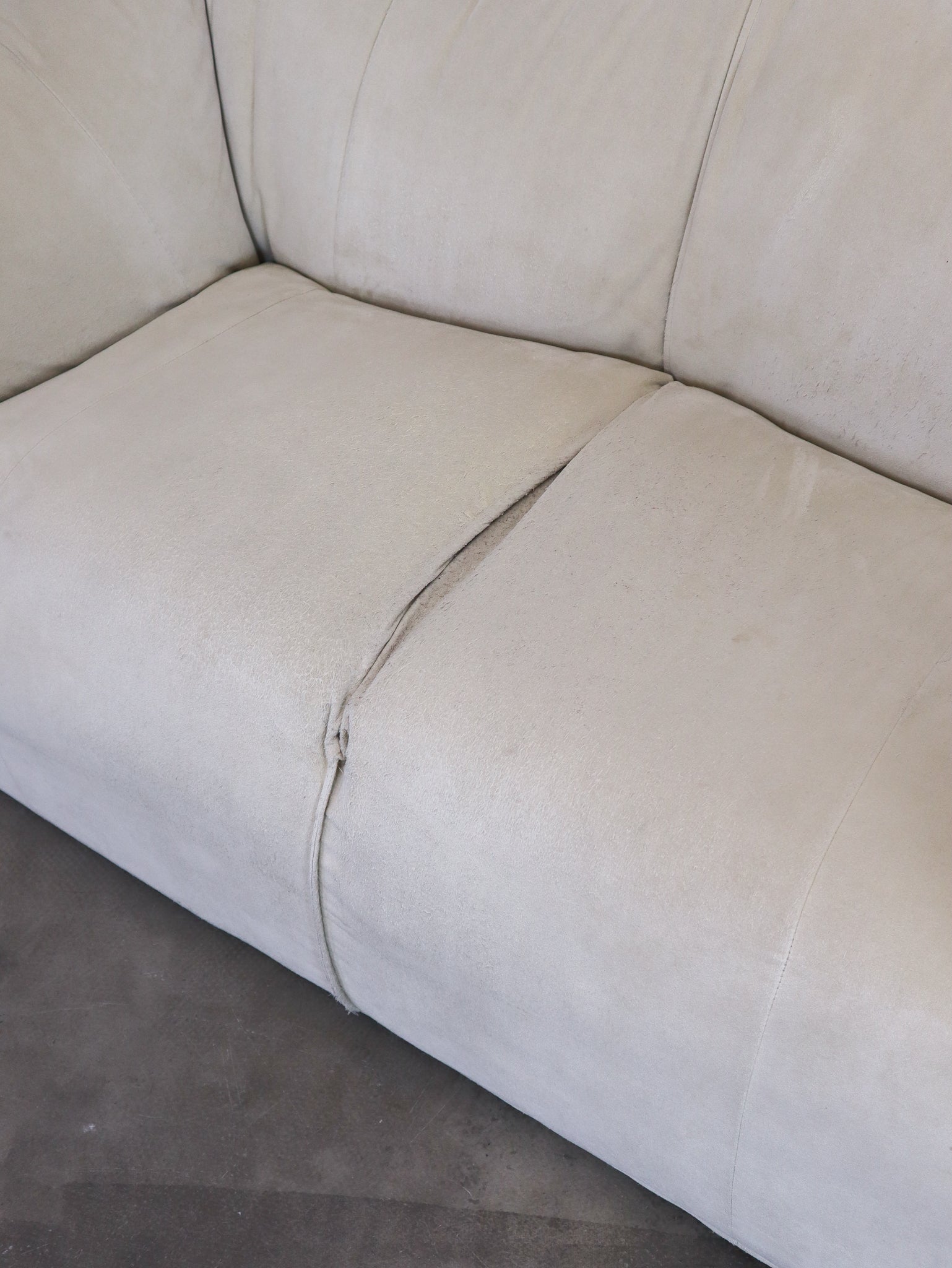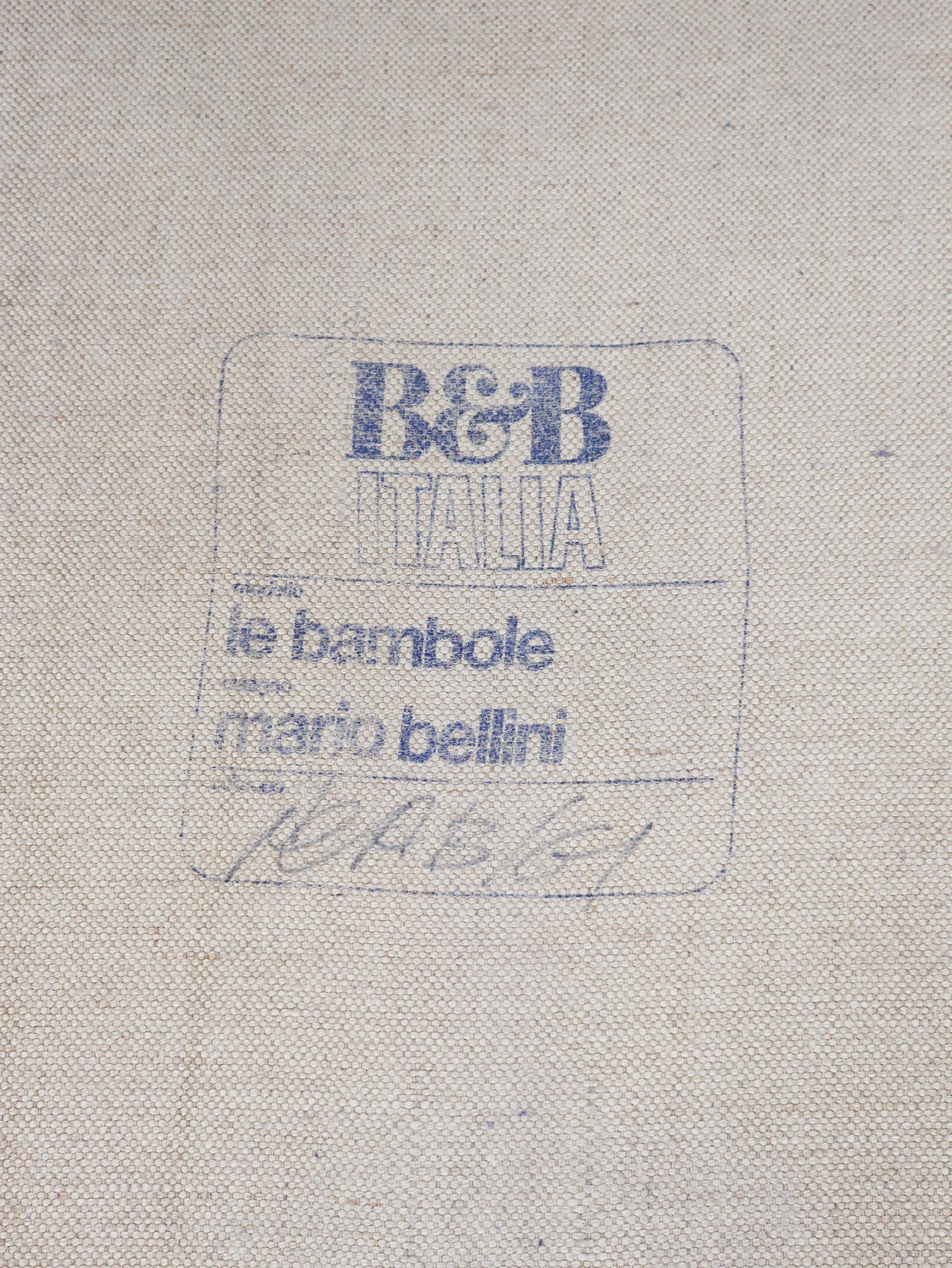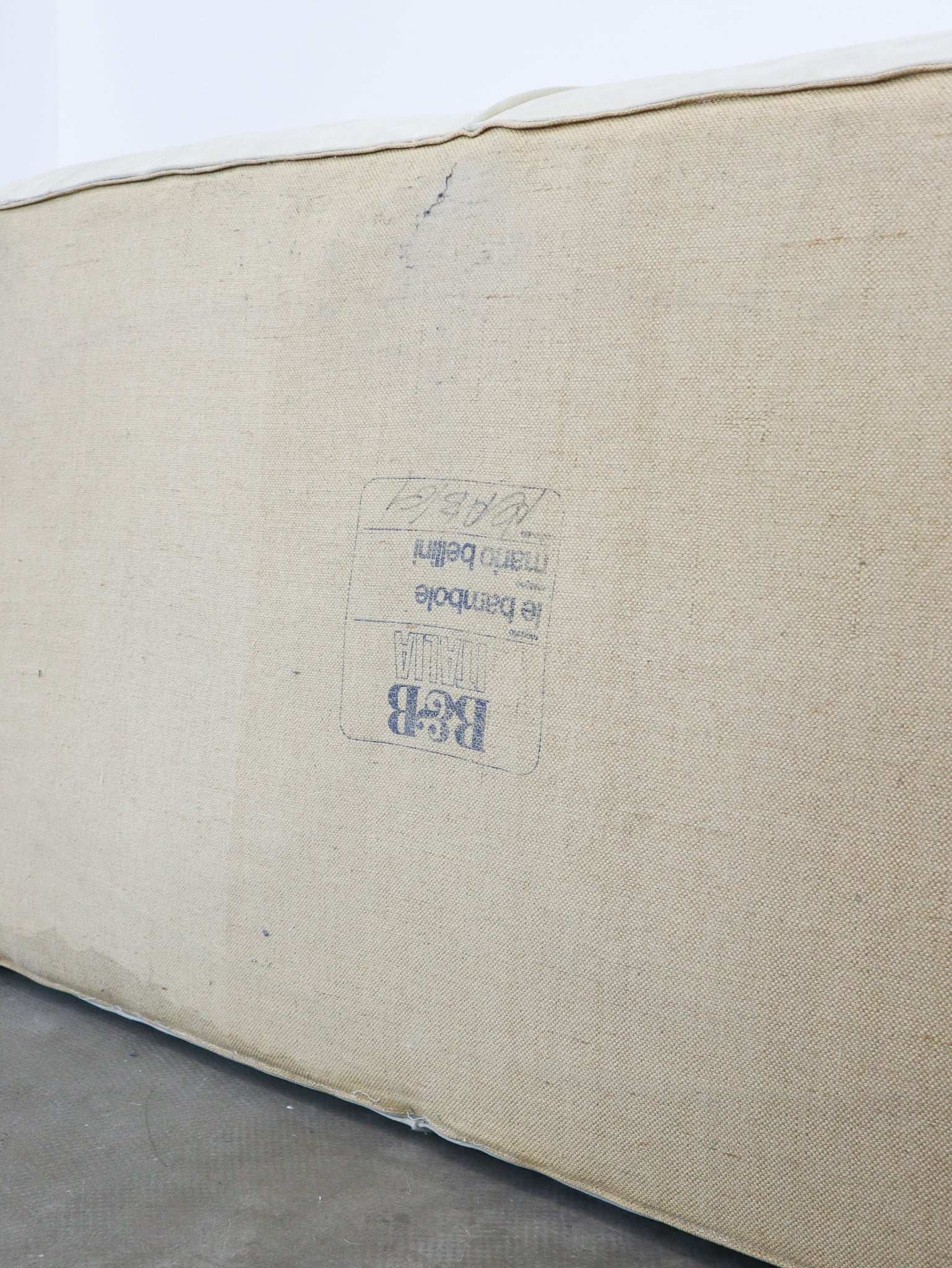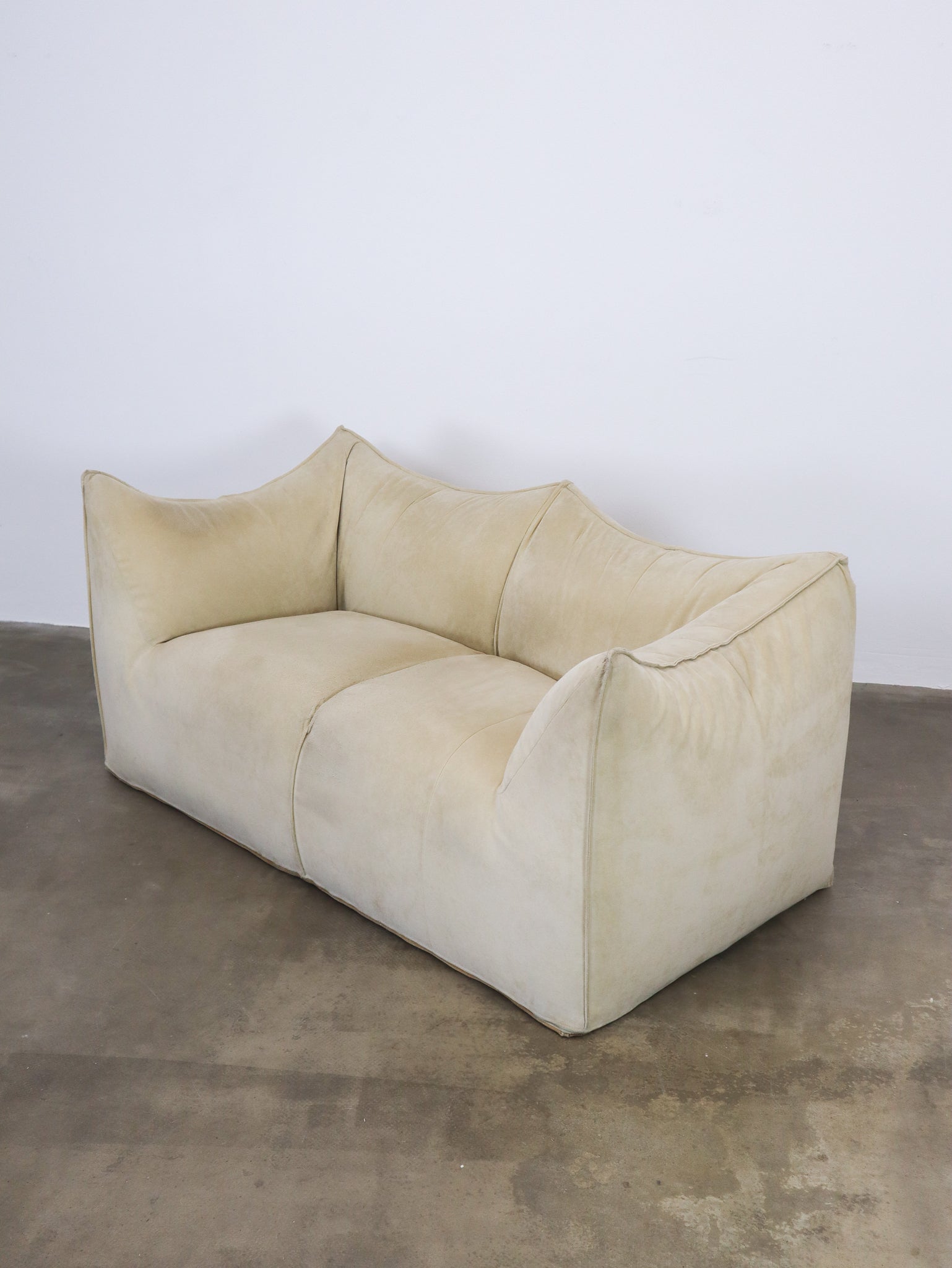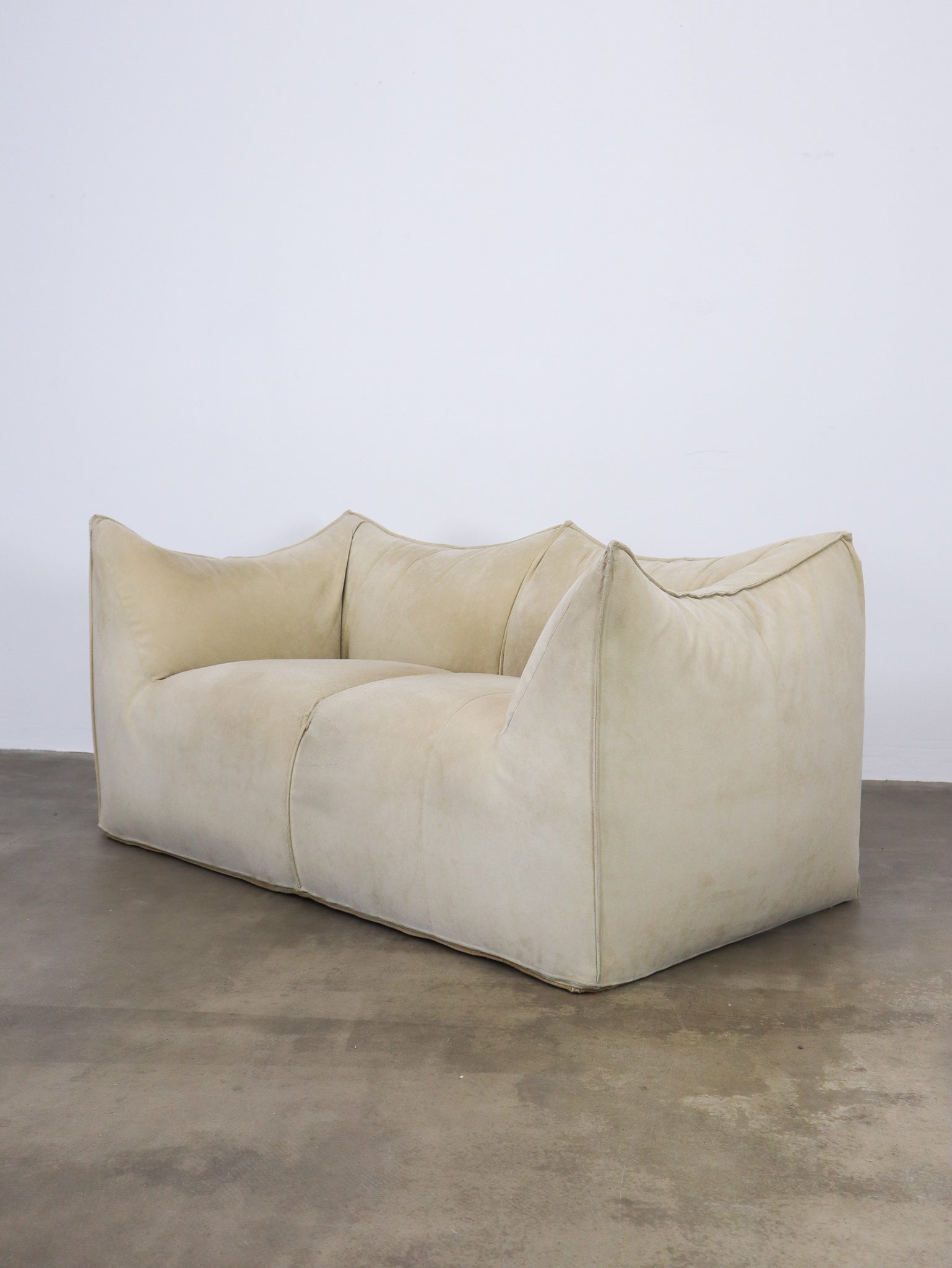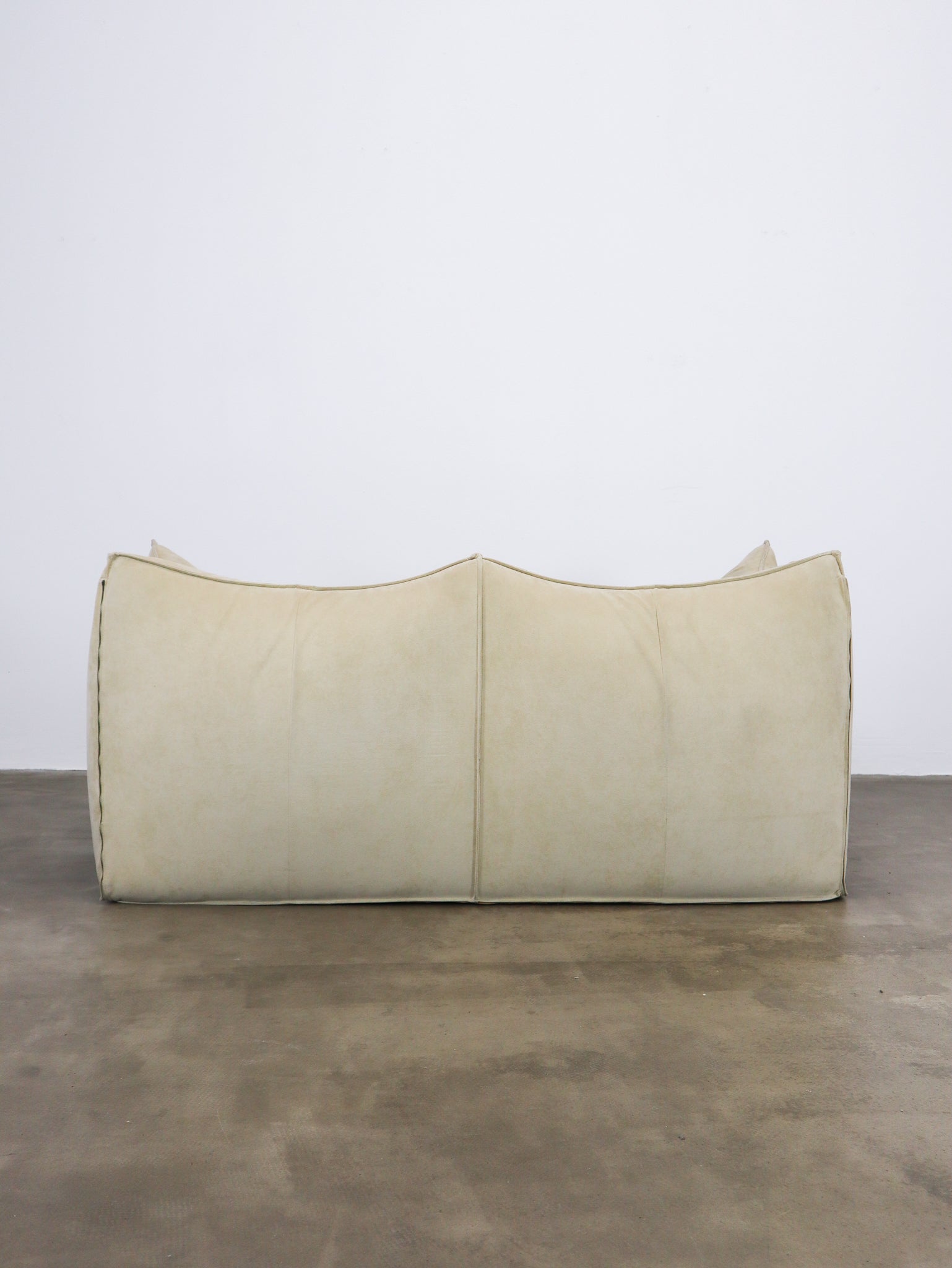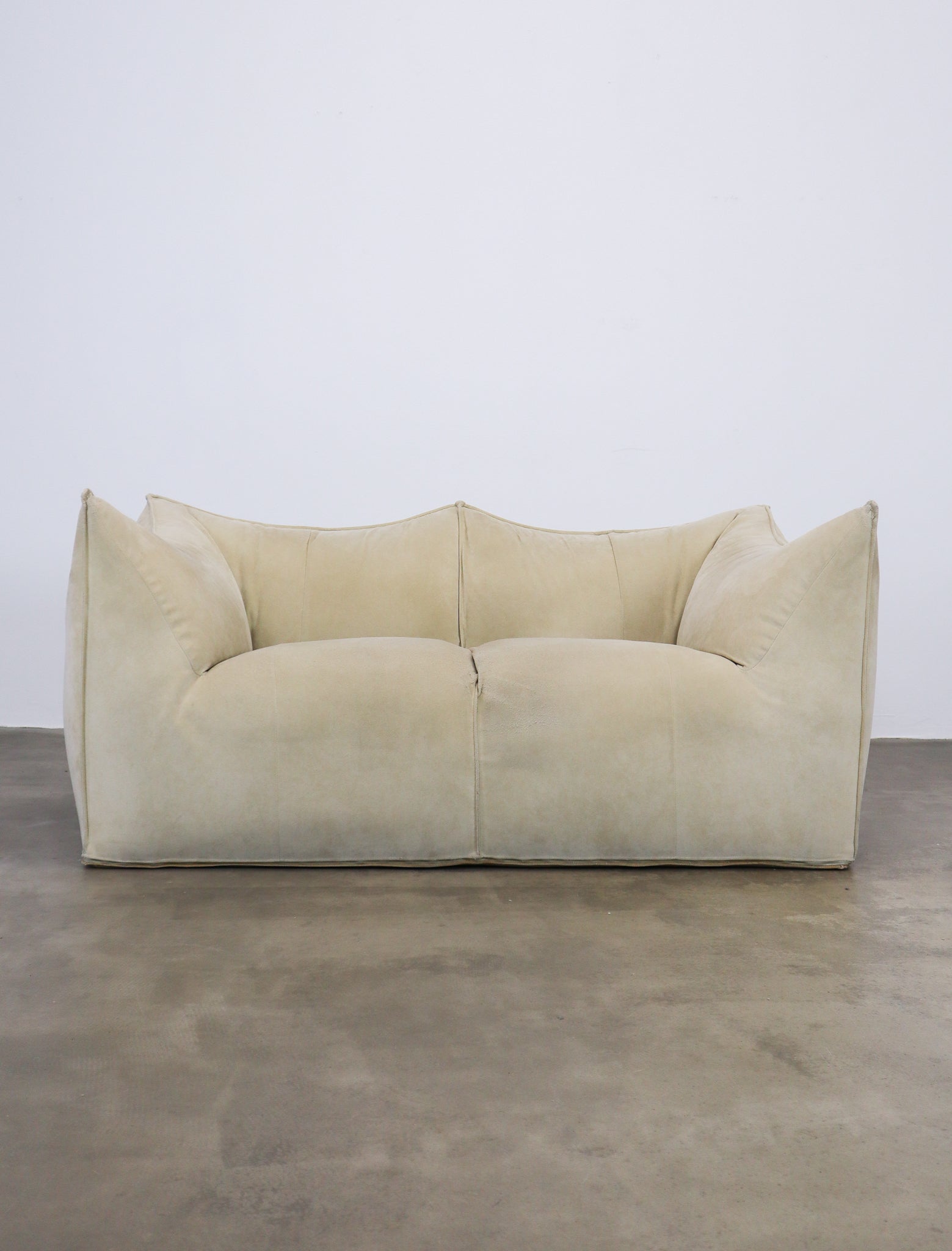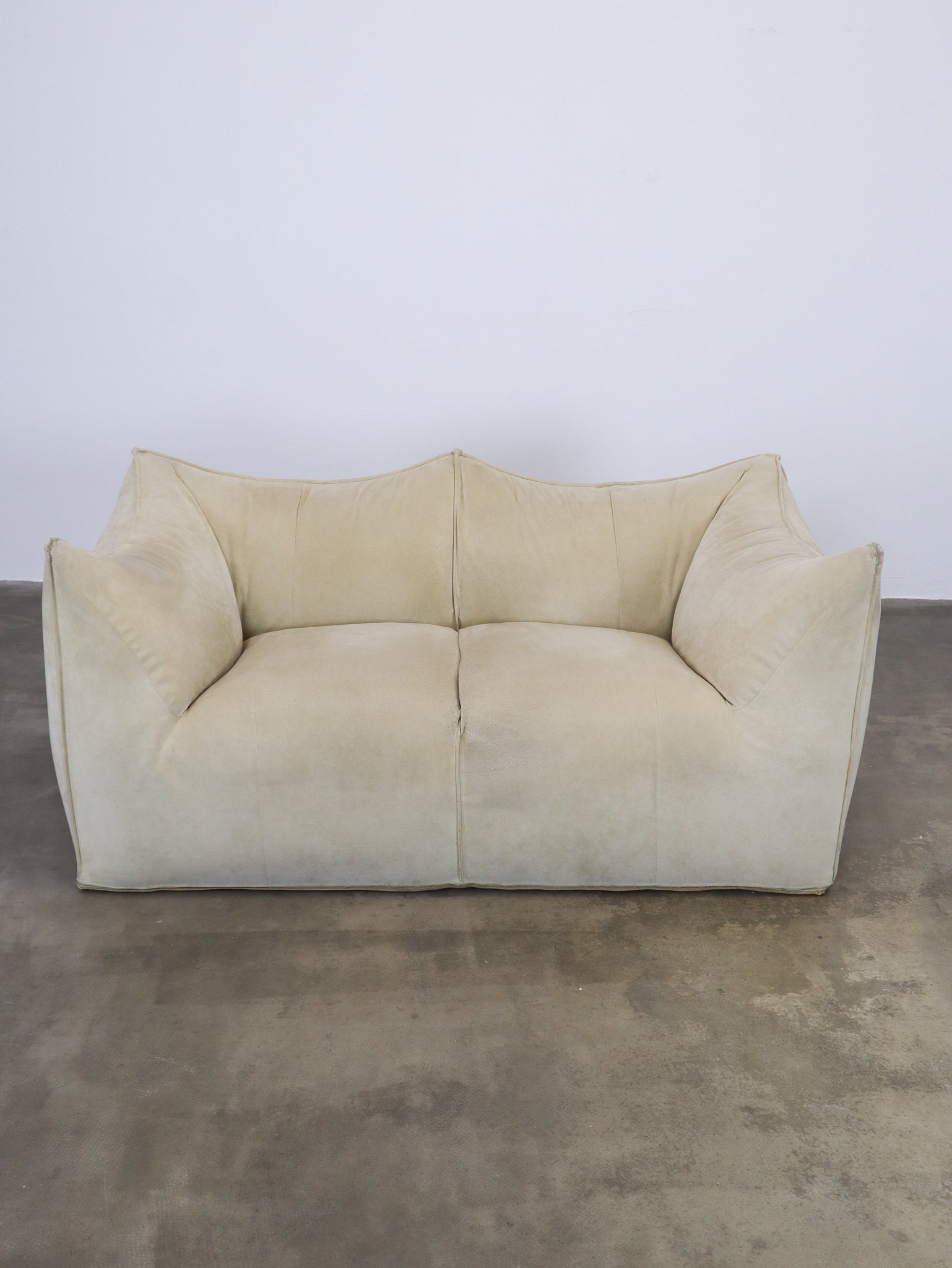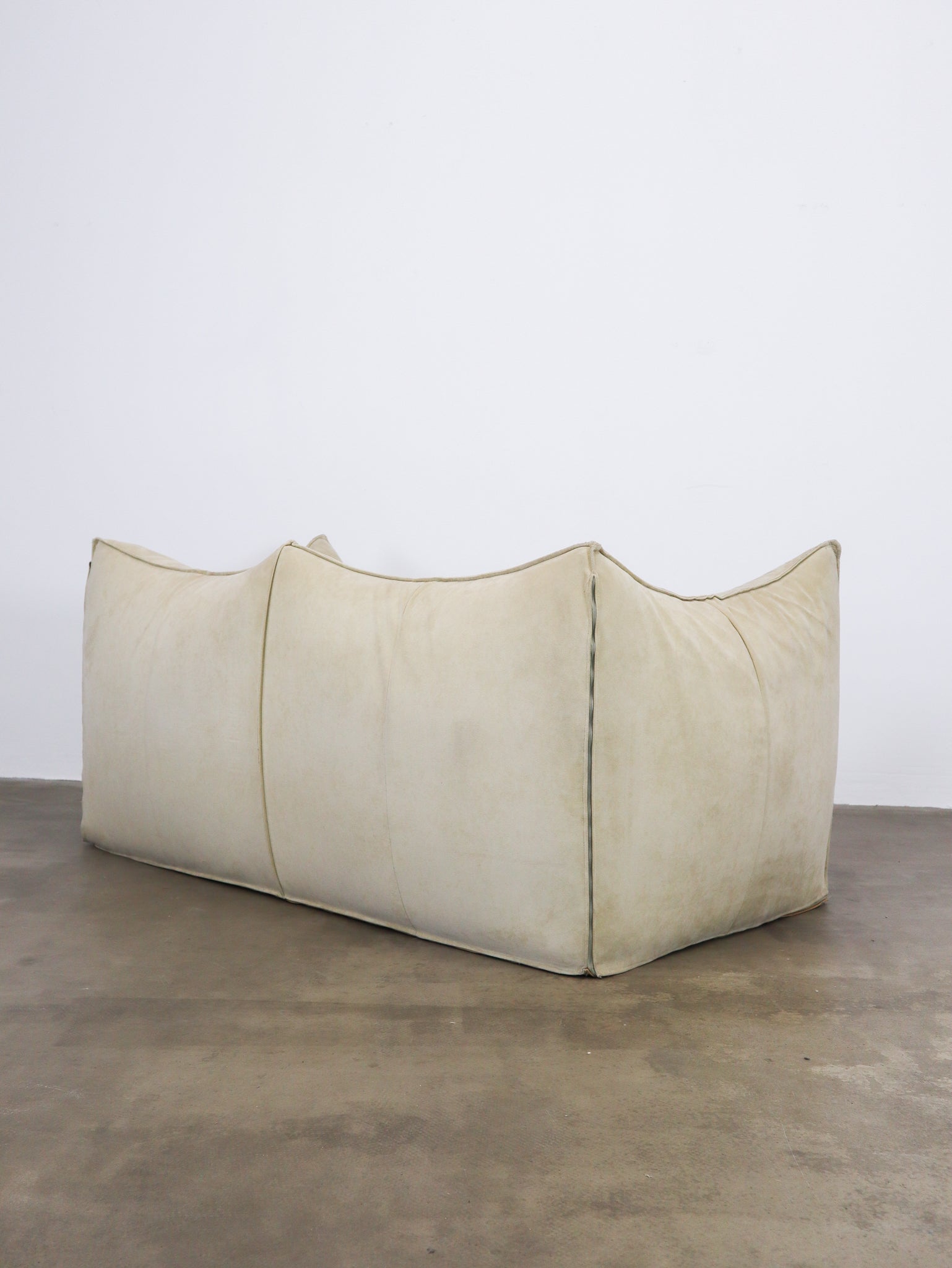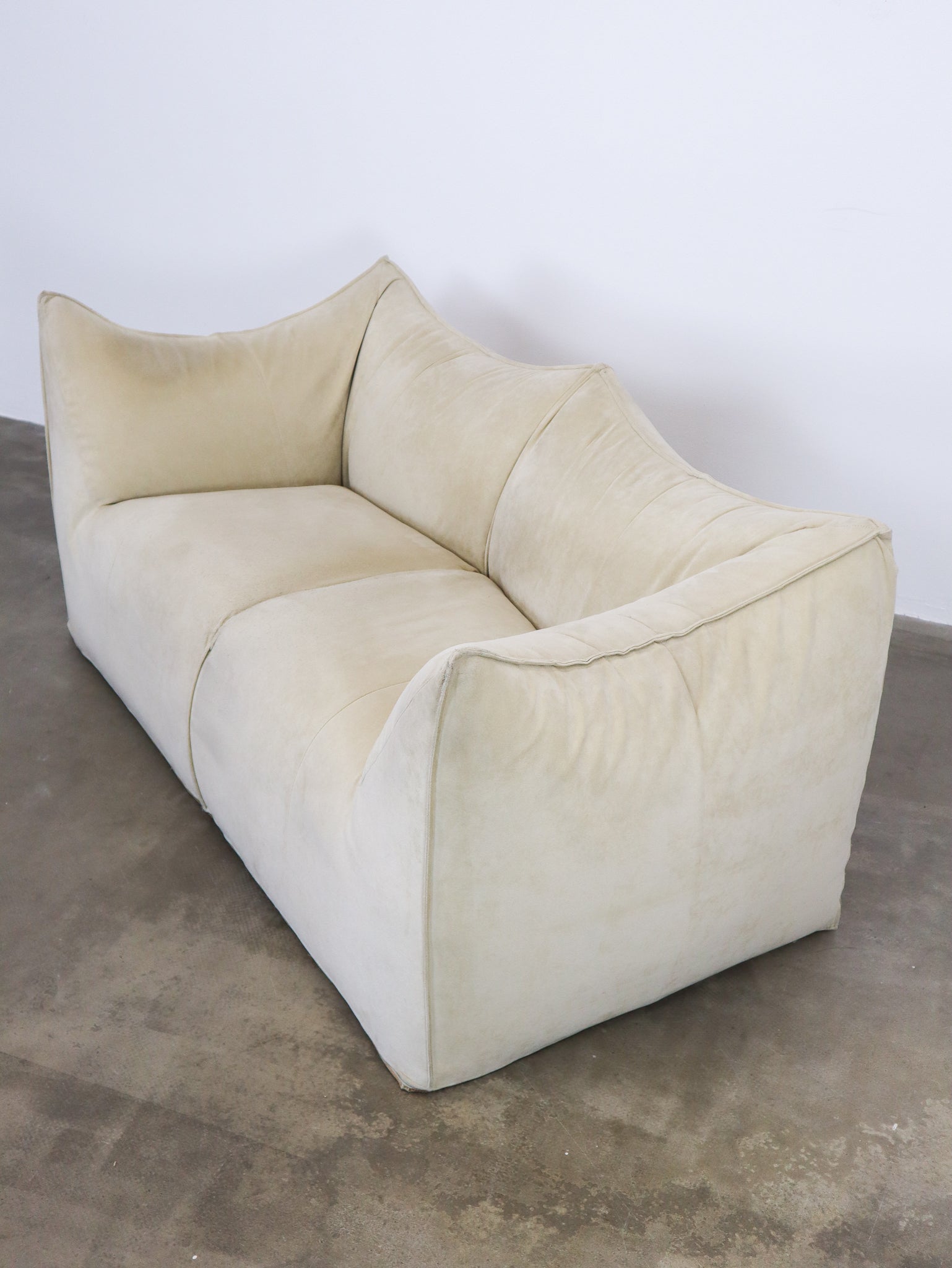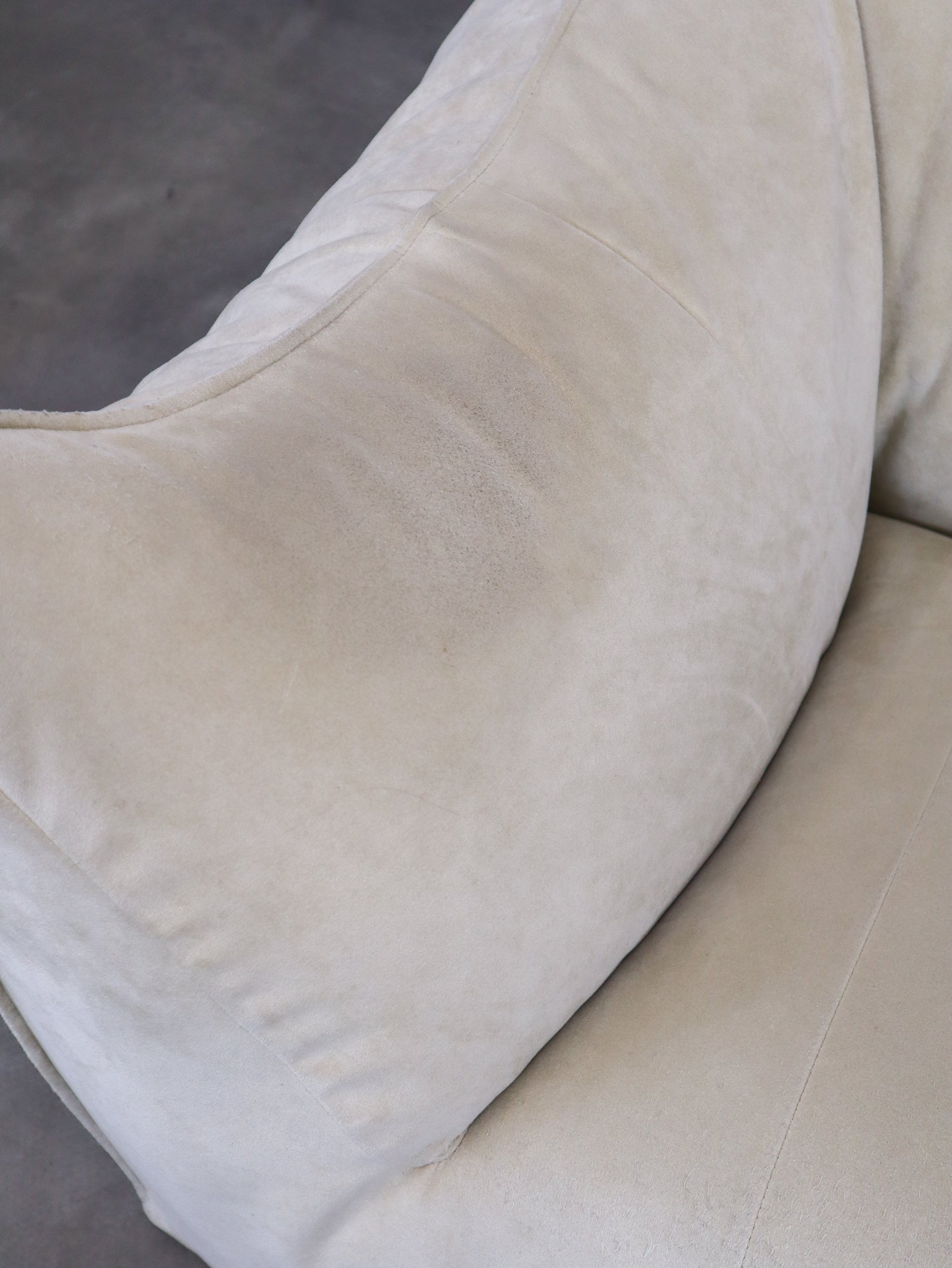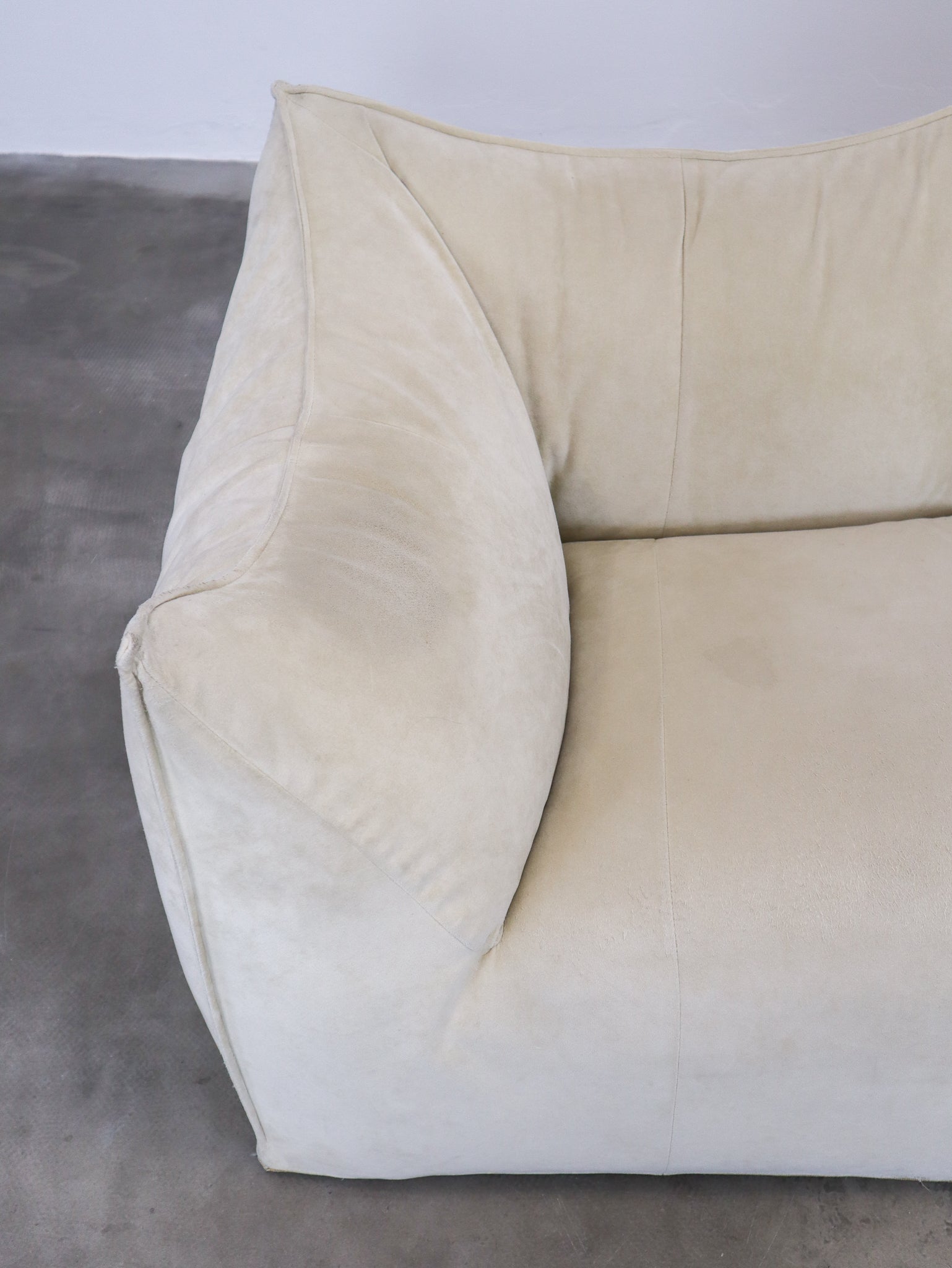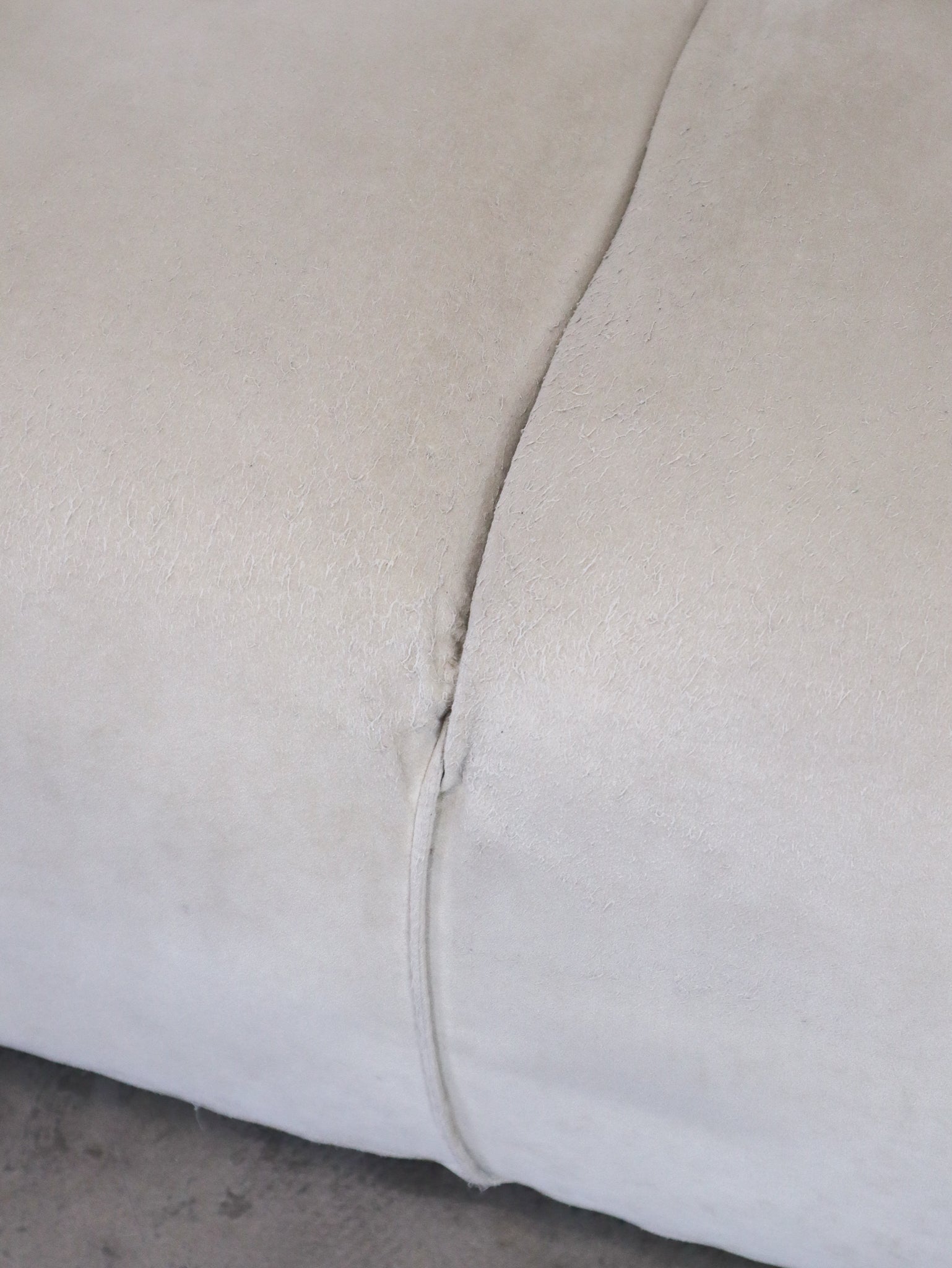 BAMBOLE SOFA IN BEIGE ALCANTARA
Omschrijving:
 De bekende Bambole sofa in beige alcantara stof (microfiber stof die lijkt op suede), ontworpen door Mario Bellini voor B&B Italia in de jaren 70. Onderop de sofa zit het B&B logo. We hebben twee stuks, de afbeeldingen van de tweede sofa zijn te zien na de afbeelding van het B&B logo.
Dit item is te zien in onze showroom (open op zaterdag, andere dagen op afspraak), alle verkopen gaan via onze online store.
Prijs:
 €2750 per stuk incl. bezorging (elders tweedehands +/- €3500)
Afmetingen:
 180cm L x 85cm D x 70cm H
Ontwerp/maker:
 Mario Bellini voor B&B Italia / C&B Italia
Stijl, tijdperk:
1970's

Conditie:
 In goede vintage conditie, met ouderdoms- of gebruikerssporen. Helaas is op beide sofa's het alcantara in het midden op de zitting en aan de zijkanten gepild. De tweede sofa heeft licht zichtbare slijtage op een van de armleuningen.
Bezorging:
 Gratis bezorging tot aan de drempel in Nederland & België. Let op, de levering is tot aan de drempel en wordt niet omhoog of naar binnen gedragen. 
European shipping outside the Netherlands & Belgium:
 we provide doorstep delivery to the Paris region in France & West of Germany, shipping costs of €195 will be automatically added in the shopping cart. For other European countries / UK / US: arrange your own shipping by selecting 'customer arranged shipping €0' in the check out. Send us an email at 
info@weberxvanrijn.nl
 for more info.
Betalingsopties:
 iDeal, creditcard, Bancontact & Giropay
Opmerkingen:
 Onze producten vallen onder de 0% BTW margeregeling
Vragen?
 Vul het contactformulier in, mail naar info@weberxvanrijn.nl of stuur een DM op Instagram @weberxvanrijn
BAMBOLE SOFA IN BEIGE ALCANTARA